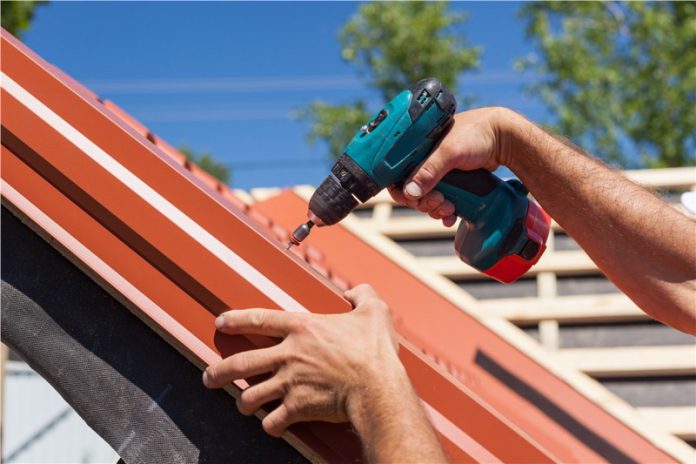 Discovered some roof damage recently? And, now wondering if you can have it repaired, or if replacements are in order? Not an easy decision to make, especially for people who don't quite have a lot of experience with roof work and who don't know much about how repairs and replacements are done. Nobody wants to waste time and money on replacements if unnecessary, but the truth is that repairs can sometimes cost more and take up more time, if they are being done in vain and if the roof is no longer in such a good state that it can benefit from a repair.
As can be seen on https://www.dragonroofing.com.au/, various roofing services exist that you can use, and you will most likely need some of them from time to time. Painting, repairs, restoration, replacement… All of those have their purpose. And, naturally, understanding what you need is the best way towards actually being happy with the end results. While I get that understanding what you need may be difficult, you should certainly be ready to put the necessary effort into finding that out, so as to use the perfect services.
Most usually, people are unable to decide between repairs and replacements as there are multiple factors to consider when trying to make that choice. Before we get to it, though, I want to make one thing perfectly clear. Whatever you choose, hiring experts to do that for you is the right way to go, because doing it alone could be even more damaging and not to mention dangerous.
Should You Get A Roof Replacement Or Repair?
Now that we've cleared that up, that is, now that you understand the importance of hiring experts, you need to learn what to hire them for. Replacement or repair? As mentioned, various different factors have to be considered during the process of determining which one of these services you need. It's not like you can just make a random decision and move on. Well, theoretically, you can, but it might not be the best decision when made that way.
When first installing this structure on your home, you'll have a lot of different types to choose among. And, while you won't think about this in that particular moment, the truth is that the type you'll choose will later play a role in whether you need repair or replacements. Doing your best to learn more on how to select the right type is, thus, of crucial importance, but you can't go back in past, can you? Since you can't, considering the lifespan of the type you've chosen will help you determine if it can benefit from a repair, or if you may need to go for a replacement. Doing repairs on roofs that are well past their lifespan is not the most cost-effective solution.
The extent of the damage done to the structure also plays a significant role here, as it should be perfectly logical already. Are you dealing with only a few missing shingles, or are there extensive leaks caused by the damage that the structure suffered? Is the damage limited to a specific area on the roof, or is it quite extensive, covering larger portions of the structure? If limited to a specific area, a repair should do the trick. Yet, if the damage is extremely extensive, repairs could cost almost as much as a replacement, in which case it makes sense to get a brand new roof instead of patching up the old one.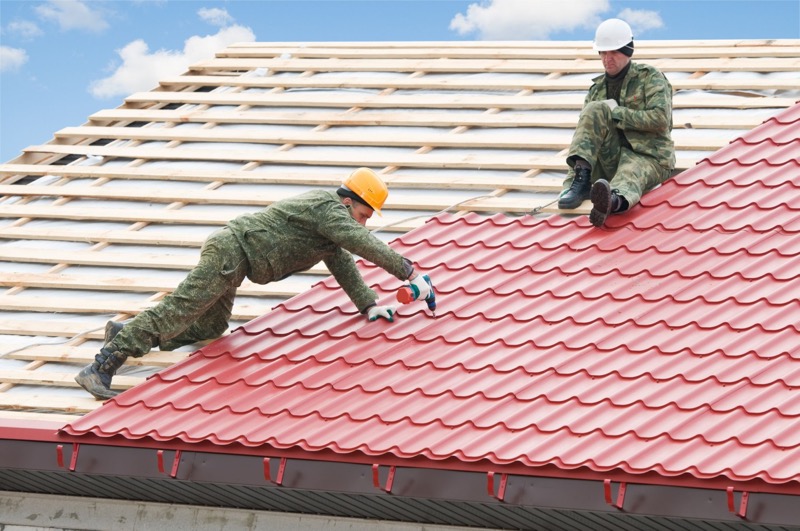 The timing also has to be considered here. If you're pressed by time, given that a storm is coming, for example, you may not have time for replacements. Investing in repairs in that case will help you protect the structure from further damage and protecting your entire property for that matter. Once the storm season is over, however, you can go back to your replacement plans, if you realize that the roof won't exactly withstand the next storm season.
What plans do you have with your home? If you're planning on selling it soon, upgrading it with a new roof could be a good selling point. In fact, it could increase the value of the property and help you sell at a much better price. Also, if you're planning on living in the property, well, forever, you can definitely justify a replacement, as you'll do this once and forget about it altogether in the future, especially if you choose materials that have an extremely long lifespan.
Last, but not least, considering your budget when trying to make this decision is also a must. Understanding how much roof replacement costs will give you a clearer idea on whether you have the budget for it, or if you may need to stick with repairs for the moment even though you understand those are not the best solution. Anyway, finding a way to fund the replacement project is a good thing to do, because repairs will cost more in the long run, especially if your roof is rather old.
Expert Replacement Benefits
Clearly, there are numerous benefits to roof replacement services. Hiring experts to have the structure completely replaced and to install a new one for you will give you peace of mind, knowing you won't need to be dealing with frequent repairs in the future. Something you may have had trouble with, especially if your roof is older. Plus, replacement may be much more cost-effective, especially if it is true that you've had to deal with frequent repairs in the past. The costs of those could surpass the costs of getting a brand new structure.
Furthermore, installing a brand new structure on your home will increase its value, which is a great thing if you are planning on selling any time soon. Even if you aren't planning on selling now, you could decide to do so in the future, and having a well-maintained and healthy roof will not only help you find buyers more easily, but also allow you to sell at a higher price. Definitely a huge benefit to consider.