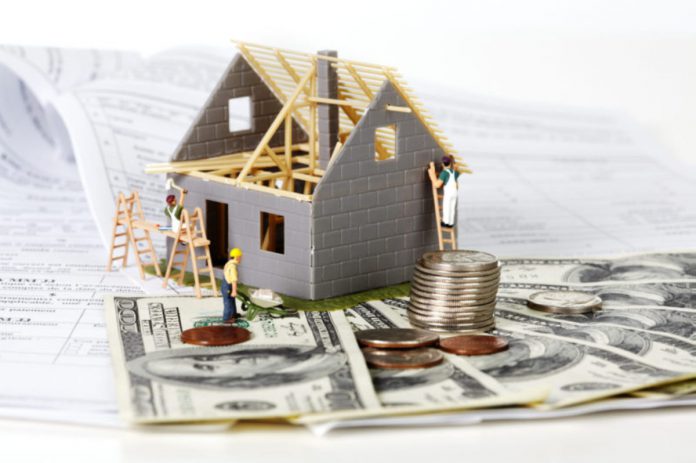 Your home renovation is probably one of the most significant investments you'll ever make.  That's why it's important to get it right first time.  And, while you're keen to minimize the hit to your back pocket, understanding the 'right' areas to save in is super important.
The team at Combit Construction cares about you and your house renovation.  North London homeowners can trust Igor and the team to help them achieve their dream extensions without breaking the bank.  That's why we've taken the time to jot down these ways to save money when it comes to your home renovation:
Plan and Budget
Excellent planning is essential.  Time spent in the planning stage of your house renovation is guaranteed to be well spent: think carefully about what you want to achieve from your renovation, how you want to spend your budget and the best way to achieve maximum functionality in your home.
Comprehensive planning will help to minimize budget blow-outs and reduce the chance of nasty hidden expenses.  Talk to your builder.  Ask questions and get answers.  Ensure that you understand every stage of the build and the expenses which will be involved.
Structural works are expensive, and sometimes the most effective and cost-efficient renovations take the form of loft conversions North London, garage conversions or reconfiguration of existing spaces.  A smart designer can repurpose existing areas inside the footprint of the home to create new and innovative living spaces, an option which could save you thousands of pounds.
Where a house extension is the best option, you need a team you can trust to design, construct and complete the renovation project efficiently and beautifully.  Working with Combit Construction, you are guaranteed excellent workmanship, clear communication and efficiency in every area.
If you are planning rental accommodation during the time of your renovation, don't forget to plan and budget for this.
Repurpose & Recycle
Re-claimed materials are an eco-friendly and budget-friendly way to cut costs on your home renovation North London.  North London homeowners are becoming increasingly aware of their environmental responsibility and recycling existing house materials is a great way to contribute to society while saving an extra penny or two!  Bricks, windows, glass panels, doors and cabinetry from your existing home can be reused or repurposed.  Alternatively, take the time to look for 2nd hand building materials online or from salvage yards.
Don't be Afraid to Spend on Areas that Matter Most
We get it: it seems odd that this article is about saving money, yet we're talking about spending money where it matters!  House renovations are generally about value-adding, and there are some rooms which, when renovated right, do just that – #1 the kitchen!
A beautiful kitchen is guaranteed to add value to your home, so be sure to reserve a chunk of your budget for this area.  Open plan kitchens are continuing to grow in popularity, so speak to your building advisor about creating a free-flowing, open area with maximum functionality.  This may be achieved either by an extension or by restructuring the existing home by removing walls etc.
Think about the finishes and hardware you choose.  You need to decide whether it's better to spend the extra £s now and buy quality fixtures and cabinetry, or risk having to replace cheaper ones in a few years.
Avoid Moving Plumbing
If possible, avoid moving the plumbing in your home.  Repositioning your bathrooms, laundry and kitchen can be very expensive, so talk to your designer about renovating these areas with minimal disruption to existing plumbing plans.
Bring in More Light
Generally speaking, we underestimate the power of natural light in our homes.  Make existing spaces feel bigger and more welcoming by adding a window, changing a solid door for a glass one or adding a skylight or velux window.  Flooding your home with natural light is a great way to create that airy, spacious feel without spending a fortune.
Think Long Term
When renovating your house, it's important to consider long-term running expenses.  You can save yourself a lot of money in energy bills down the track by adding extra insulation, choosing double-glazed windows and installing energy efficient heating and lighting.  Again, it's a case of thoughtful planning and careful budgeting.
For more hints on saving money with your house renovation, speak to Igor and the team at Combit Construction.  Customer satisfaction is our first priority – we care, we listen, and we work with our clients to create living spaces that work for you and your budget.