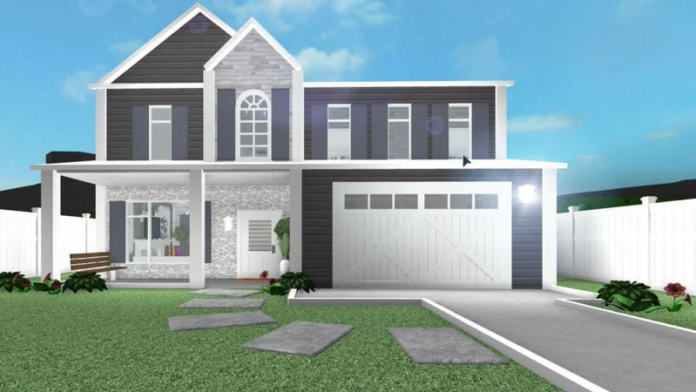 Are you looking for a bloxburg house layout? If you're a Bloxburg player seeking inspiration on constructing luxurious, affordable, cutting-edge, futuristic, or out-of-this-world residences, go no further. Do you desire to astonish your gaming buddies by revealing your brilliant scheme for a virtual mansion? If that's the case, then this is the place for you. Some of the best and most innovative modern bloxburg houses designs for 2021 will be discussed in this article. Everything you need to know about building new bloxburg houses may be found here. We've compiled a list of the most cost-effective bloxburg house ideas right here.
We're also going to provide a YouTube video with each home plan so that you may quickly build your bloxburg houses. Bloxburg home plans and tutorials are included in this list of the top concepts. The following list has something for everyone, no matter their needs. Using the suggestions listed below, you may quickly and affordably construct the home of your dreams.
Luxurious, Up-To-Date Residence
Do you have aspirations of living in a magnificent mansion? Everybody's an ideal home, complete with luxury and high-end furnishings. The two-story home has a bedroom, a living room area, a study table, a kitchen, and many more rooms that you may customize. Bloxburg houses should only be considered by those who can afford to build them and access the necessary game pass goods.
Mansion on the Hill
If you're not into luxury and don't need the abovementioned amenities, you may create Hillside Mansion for a much lower price. YouTube Cylito came up with a simple but opulent home design for his latest mansion project. A fireplace, pond, ample open space, private waterfall, and many more beautiful locations are included in the 188K price of this Mansion's construction.
House of the Colonial Era
Anix, a popular YouTuber, created colonial House, and it's all about elegance and flair. This home was built without the aid of a game pass is by far its greatest strength. It has a lot to offer, including a swimming pool, a garden area, and a lot more—no doubt this is a well-built structure. You'll find a large kitchen, a large living room, four bedrooms, and a separate area for children in the interior.
Modern Houses on a Budget
This home is one of the top bloxburg houses ideas since it requires 10k from players' wallets to build a gorgeous residence. It's a luxurious residence that won't break the bank. This single-story home, designed by YouTuber Ethrielle, may be made without a game pass. All of the modern conveniences you'd expect to find in a contemporary house may be found in this Bloxburg residence.
Miniature Houses
Another low-cost home, created by YouTuber Anix, may be built for as little as $30,000. A garage and a yard are included in the price of this lovely House. It has a sleek, contemporary design throughout, including a separate study, a medium-sized kitchen, and a dining table with a wood finish. There are two bedrooms and two bathrooms in the home, making it ideal for a family of four.
The Cheery Blossom Mansion on the Water
Bloxburg's magnificent castle welcomes you with open arms; it has everything you could want. Massive marble-floored chambers adorn this Mansion's interior. This castle has three beautiful bedrooms and two bathrooms for gamers. There are waterfalls and lush flora around the court on every side.
A pink blush home
If you're a fan of pink, this is the House for you. The Mansion adheres to the pink color scheme and offers the most eye-catching aesthetics. Aside from the fact that everything in this Mansion seems to be handcrafted, it will undoubtedly enhance your individuality.
Inn by the Lapis Lake
We've all had the desire to live near a body of water at some point in our lives. A stay at Lapis Lakehouse will allow you to both live out your fantasy and de-stress. Getting away from the city's noise and bustle has never been easier than in here. This Mansion is simple to construct, and anybody can do it.
Loft of Aesthetics
A home that is both modern and historical at the same time is ideal. Black and white interiors serve as the inspiration for the cute bloxburg houses design. It's as if you're entering another universe as you make your way up the stairwell to the second floor.
Simple townhouse
Finally, we have a home that is both modest and large enough for a family to live comfortably in it. Everyone has their private place in the enormous modern house bloxburg. 
Meticulously designed to ensure everyone feels at ease and home. Designed for a large family, this home only cost $29k to build. Finally, if you are creative enough, you may constantly modify your home to meet your artistic needs.
Conclusion
The bloxburg houses concepts for 2022 were all here. By now, you should utilize the information presented here to design your own Bloxburg home.