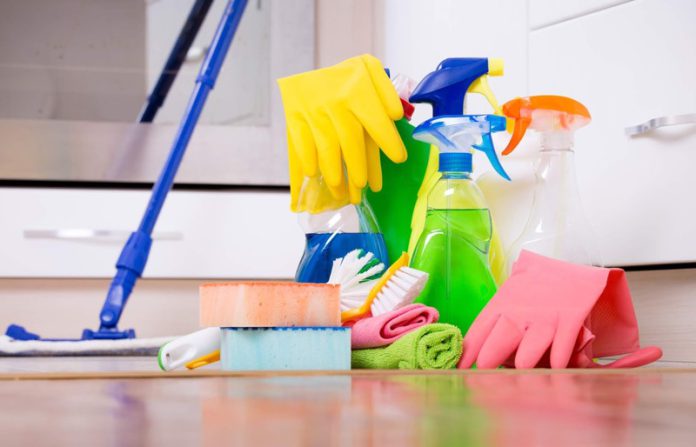 You may have learned how to clean the house from your parents. Your grandmother may have shown you her trick for getting stains out of sweaters. You may have just learned your cleaning skills from watching YouTube videos or through trial and error. Knowledge is power, and what better way to learn cleaning hacks than from professional cleaners? From must-have tools of the trade like microfiber cloths for electronics and lint removers for pesky pet hair and lint to knowing the pattern for cleaning you should follow, here's our list of the eight best-kept secrets from the pros.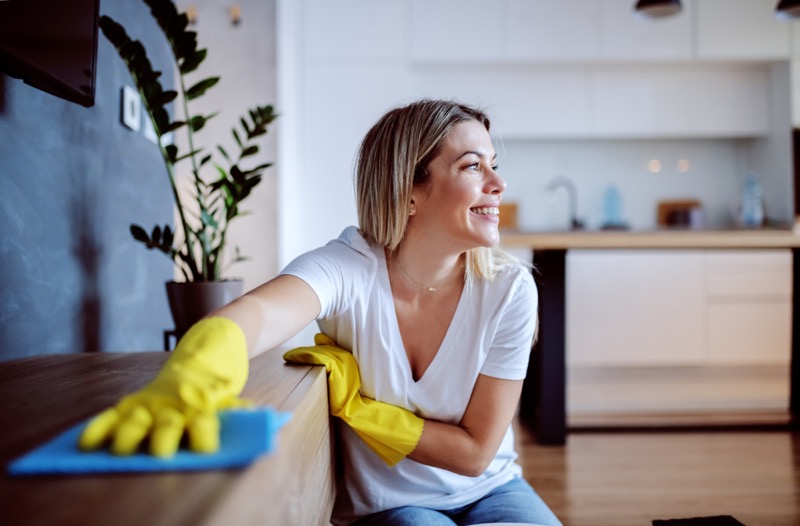 1. The Clutter Does Not Exist — It may seem counterintuitive, but you can ignore the clutter in your home. What exactly does that mean? Think about how a professional cleaner would come to clean your home. They'll see your kids' toys scattered all over the living room. They'll see your mail piled up on the kitchen counter. They're not going to sort through your mail. They're not going to play with your kids' toys. Instead, they'll tidy your mail into a pile in a corner and off the kitchen counter they're about to clean. They'll put the toys into a box or a neat pile. Their job is to clean surfaces and floors. Organize your clutter another day. Your focus is on cleaning what you need to clean.
2. Be Efficient — Professional cleaners are used to working on a set schedule. They'll clean as efficiently as possible to get an entire house looking brand new. While you may not be able to clean an entire house in just one hour, you can time yourself to only spend a certain amount of time on each room. If you plan to not spend more than 15 minutes cleaning the bathroom and 20 minutes cleaning the kitchen, use a timer to keep track of how much time you're spending cleaning each room. Knowing that you only have a certain amount of time left, even if it's arbitrary, can help keep you in line and inspire you to be efficient as you clean.
3. Tools of the Trade — When it comes to cleaning, you don't need to spend a lot of money to get the best of the best. If you want to remove pet hair from your couch, it turns out all you need is a small and simple tool: the best lint remover. A lint or pet hair remover can remove dog fur, cat fur, human hair and lint from furniture, clothes, carpet and more. It's easy to use and portable, so you can take it with you from room to room when you're cleaning. As for cleaning your computer monitors and TV screens, another simple tool you can use is a microfiber cloth. Have a bunch of microfiber cloths on standby to clean your electronics.
4. Follow a Pattern — If you want to clean as efficiently as possible, you need to follow a pattern. Start at the top and work your way down. Go from the back of the room to the front. Clean in spurts from left to right. You'll spend less time moving around the room and deciding what to clean and more time focused on cleaning. You'll keep moving and won't have to repeat your work. As you work your way from the ceiling and high shelves down to the floor, dust and other debris like pet hair will fall down to the floor. Then, you'll just need to sweep, mop and/or vacuum at the very end.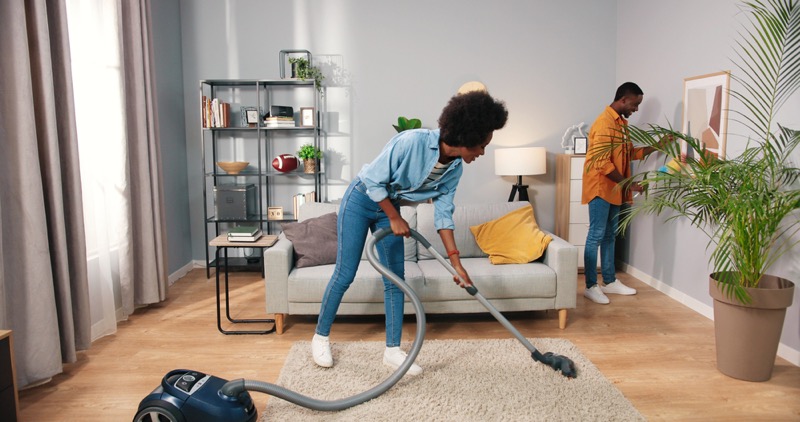 5. Let It Sparkle — If you're wondering how professionals get surfaces to get that clean, dewy glow, here's how to make it sparkle. Spray a bit of vinegar onto a microfiber cloth. Take the cloth and wipe every surface with it after you finish cleaning the room. This includes doorknobs, mirrors and appliances. Soon, your home will be gleaming like brand new.
6. Make It a Habit — You don't have to do a deep clean every day. However, you should make it a habit to clean. Once cleaning becomes a part of your routine, you'll get better and better at it and watch yourself become even more efficient over time. It might be little things every day like washing the dishes every night after you finish work. It might be using a pet hair remover for furniture every other day when you want to get rid of Fido's fur from the living room couch. Whatever it is, focus on the areas that are most important to you and that you use frequently.
7. Cleaning Toilet Stains — No one likes nasty toilet stains. As it turns out, all you need to get rid of those questionable stains are vinegar, rubber gloves and paper towels. First, empty your toilet bowl of any water because the water will dilute the vinegar. Dry the inside of the toilet bowl first. Then, take a paper towel and wet it with vinegar. Put on your rubber gloves and then take the paper towel soaked with vinegar and place it up against the stains in the toilet bowl. Have the paper towels soak against the stains for about two hours. If the stains are really deep, you can have the paper towels soak overnight. When the stains are gone, just throw out the paper towels and flush the remaining vinegar. The best part is that you don't have to scrub or scratch your toilet bowl to get it done.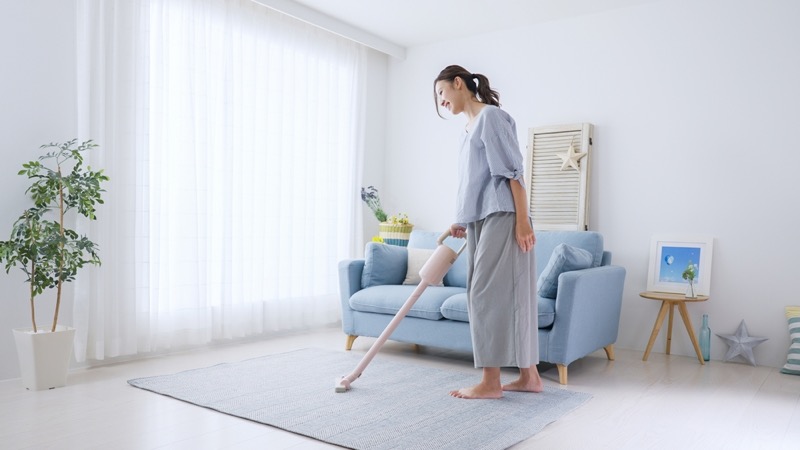 8. Keep It Simple — You don't need to have a pantry full of fancy cleaning supplies to make your home sparkle and shine like the pros. Keep your cleaning routine simple. You can even use some DIY products with ingredients you already have at home to clean. You'll be surprised at how vinegar can be used to polish the furniture, remove stains and shine glass. Sometimes, all you need is a spray bottle of white vinegar and a lemon oil wood cleaner to do the job.
According to the Home Cleaning Centers of America, almost 10 percent of all U.S. households paid a professional service to clean their homes. While you can certainly pay a professional cleaning service to help you around the house, whether weekly or occasionally, whenever your home needs a deep cleaning, now you'll know how to clean with the best of the best.