Roohome.com – Now, you will get simplicity in designing a house. This is an elegant home decorating ideas that beautified with modern soft and dark interior. The designer builds coziness inside the house even though it is filled with dark tones. Besides that, you will get some tips in arranging the furniture and feature which is suitable for home design. Create your dreaming home design right now by following this amazing design by a brilliant interior designer. Here there are take a sneak peek at the design below.
Elegant Home Design Decorated With Modern Soft and Dark Tones by Buster + Punch
This is a modest two-storey house where is located in the middle of the urban atmosphere. The designer, Buster + Punch gives a new spirit inside the house by applying modern soft and dark tones. The use of this concept just because to produce a chic appearance of this house. First of all, decorate the living room with a shade of classic and contemporary accents all in one. This living room is dominated by classic interior ideas. A white fireplace is utilized in the middle of living room along with a gray couch. To make it more elegantly and stylish, the designer places a classic black single chair. Opposite the living room, there is a big black display cabinet which can be a multifunctional bookshelf all in one. You can call it as contemporary home decorating ideas because of the designer uses it to minimize the room from many cabinets.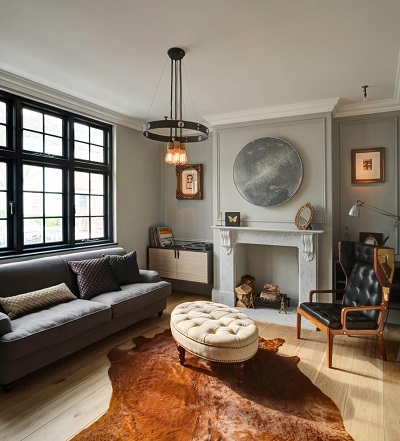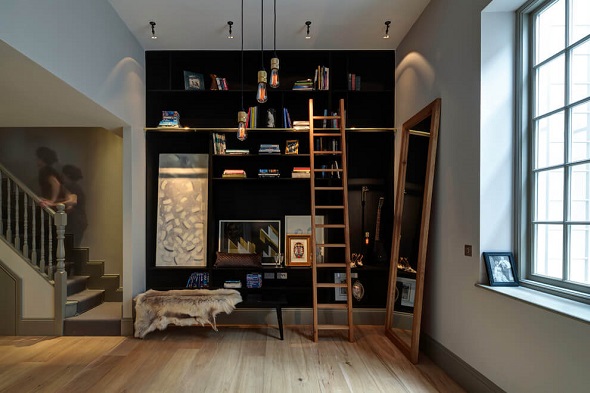 Modern Kitchen and Living room Combined With Elegant and Luxury Decorating Ideas
Move to the kitchen that has a large space for it. The kitchen is decorated with a stone flooring because of the designer combines the kitchen with elegant and luxury decorating ideas. Besides that, the designer uses a soft black kitchen set with gold rails. The arrangement looks neatly arranged and there is also a white marble as the kitchen table. The designer keeps using modern home interiors such as three black pendant lights, a wood dining table, and two simple dining chairs. The designer chooses dining table garden as the furniture in order to beautify the room perfectly. Do not forget to decorate your empty wall with some pictures as well. Take a look the last design of an elegant home decorating ideas below in the bedroom and bathroom.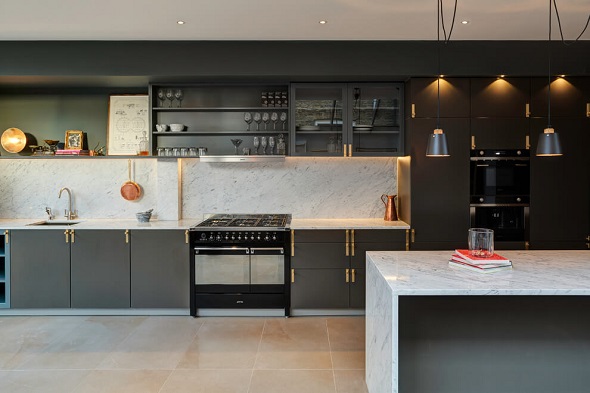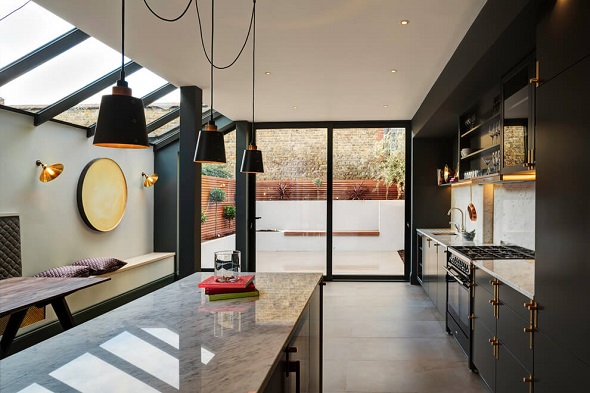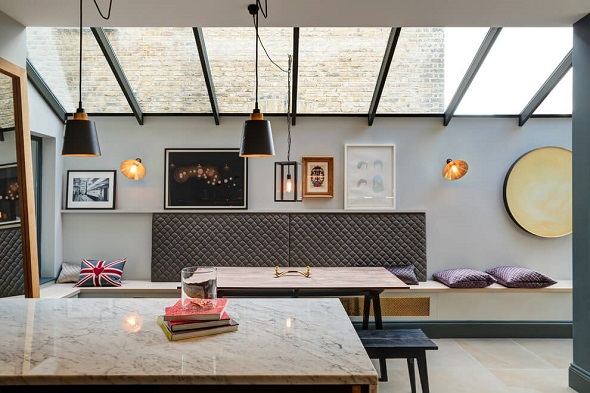 Decorate Bedroom and Bathroom With Contemporary Black Tones Interior
Do not worry, Buster + Punch will help you how to decorate your master bedroom beautifully. Having a modest bedroom does not mean you may not place any ornaments. The designer gives you suggestion to place some multifunctional ornaments such as a big black display cabinet. Meanwhile, the bathroom is decorated simply with monochrome tones inside of it. The designer uses stone wall textures which filled with white color. A glass shower door also used along with monochrome bathtub. What do you think of this bathroom and bedroom above?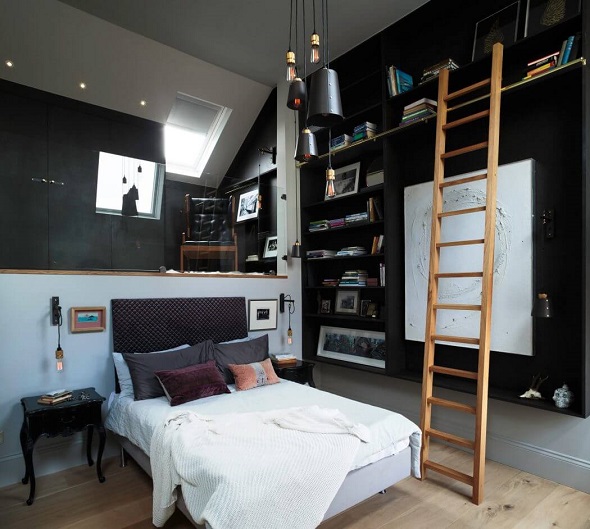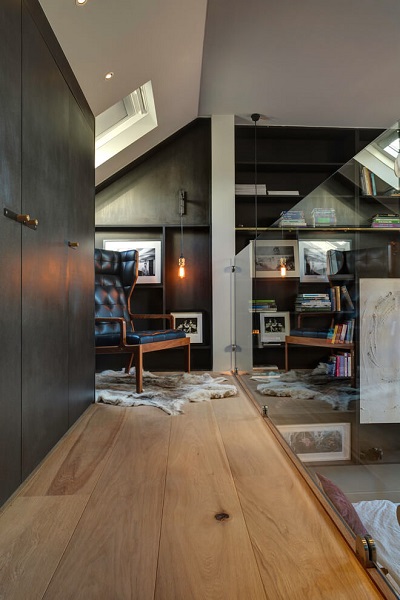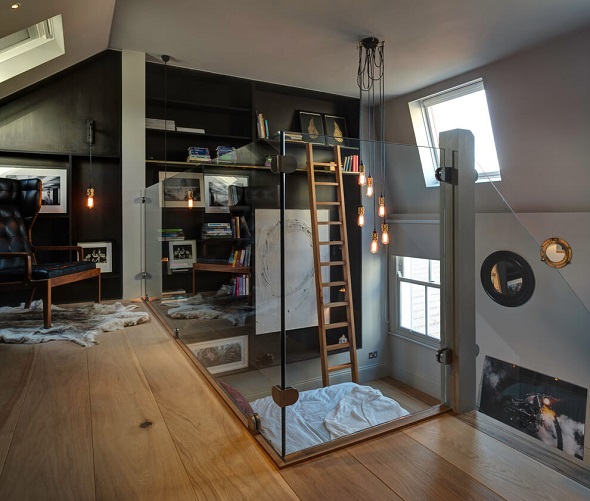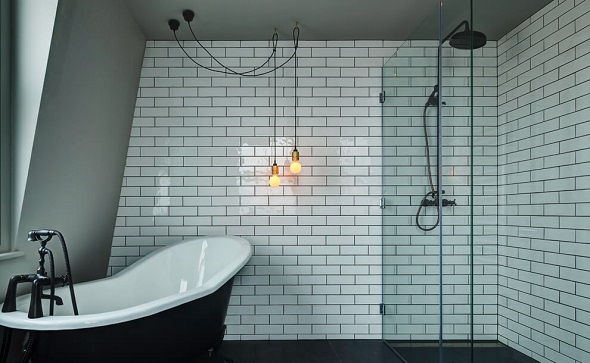 You do not worry if applying this elegant home decorating ideas. Buster + Punch has shown you some helpful tips in decorating your own house. If you want to see other designs, just visit and check here. Have a nice day!