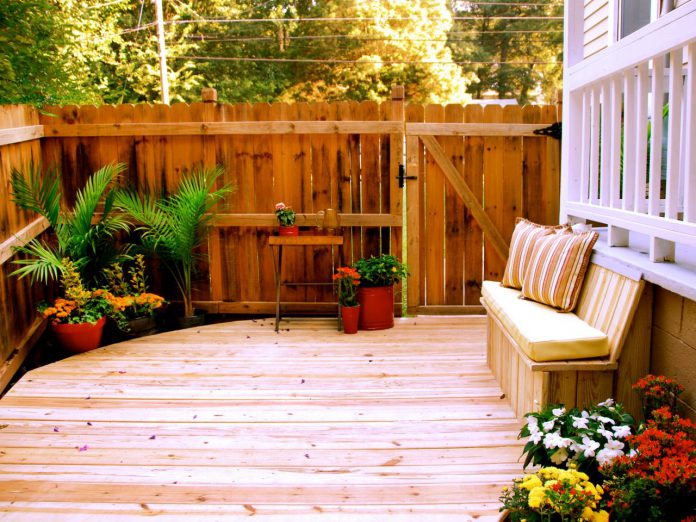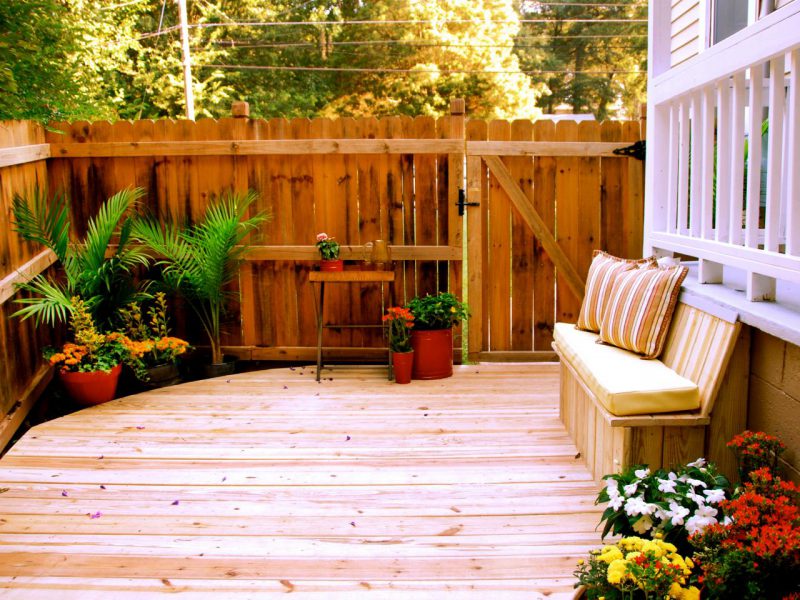 Decking is an excellent concept for homes and can be used to create a functional and usable outdoor space. It is something that can be made in any expanse of a backyard but requires some creativity and usage of the right structures to make it come together.
However, if you already have a decking space in your garden that is centuries old and won't look bad with a slight upgrade, get started to do some DIY work.
Don't worry, your deck may look bad, but it won't cost much to upgrade or need vast measurements to turn it upside down. You can choose from a full display of options to upgrade your decking the way you dream about it, displayed down below. Keep reading and start creating an enchanting deck:
Clean it up
As a first measure for perfecting your decking and having a functional backyard is to inspect it for faulty structures. There will be a lot of work to do before you can start decorating your deck with plants and new furniture. You will need to get the paint job right, and before that, you will need to clean it up and fix the base to be stronger. Or you can simply hire help from expert Melbourne Decking – Deck Repair services and let them professionally grade your area and restore it to be used safely in the long run.
Add Comfortable Accessories
A deck needs to be comfortable and relaxed above all else. It's good to have different structures in your backyard to make it look intriguing and festive for parties, but the place should also be comfortable for the guests and a relaxation spot for your lazy noons and evenings. For this purpose, you can add several things, from abundant throw pillows on the seats to comfy rugs on the floor to make it look cozy and welcoming above all else. Another thing can be to update your upholstery and add in a hammock or another structure that can aid your sleeping or rest in nature.
Plant More Pots
Plants are hands down the best features of any backyard and can be set in so many ways according to your palate to make the areas look explicit. You can choose to plant in heavy pots that look surplus in an empty or wide deck and give it a nice green touch. Choose different easy to keep flowers and plants that can help add a pop of colors to your backyard and create a scenic expanse. You can also choose to hang your plants from the ceiling with planters to create a forestry look. Vines are also a creative option that can help you move beyond the planting norms and add a little something different to your house.
Screen the Deck
Privacy is something that is precious to every homeowner and must be practiced heavily. For this resolve, you can cover up your deck and screen it from unwanted guests and bystanders. There are several upgrades to choose from in this area that suit your needs. A brick wall can be great for overall privacy and screening. If this is too much, you can choose a light lattice that shields some of the area and leaves the rest but looks beautiful. Or a railing. Choose from different aesthetic screens like that and bring in an element of surprise in the yard.
Update the Furniture
Furniture and carefully planted greens are what you mainly work with in your deck to bring out the ambiance. The upholstery or wooden furniture is also crucial for keeping the area placid for guests or all of those fun summer days. So you need to make sure that you have the best in furniture to offer and invest in architectural pieces to give the area an edge. If your furniture is terrible and saggy, make sure to upgrade with more statement-provoking chairs and tables to help elevate the space from how it was before, and don't forget comfort.
Create Shade
How can we forget about shade? A deck space without considerable shadow is never complete. It can make your experience bad with it and not be peaceful. Validate to have at least one kind of shade situation going on over the seating and ensure that it can serve the task well. For this reason, you can go for a pergola that is a great filterer of natural light so that you get some and avoid the blinding beams. You can get your vitamin D without having to burn yourself and enjoy the sun.
Add Intriguing Lights
If a pergola can solve your sun problem in the daytime, you need something to fix the gloomy scene in the nighttime. You don't need to invest in elegant decorative lighting fixtures or street-like illuminations and procure simple solutions you use inside your home. Adding lights to the pathways or sideways is also great for brightening up the path to make it more functional. This way, you can create a scenic area by adding a few simple dim light fixtures without even trying.
Hardscape
Everyone is engaging in typical landscaping for their backyards and decks, but hardscaping is lesser seen. This practice can give your deck area a different lift and bring it out of its tedious phase. Hardscaping involves working with all the other natural components of the planet than plants. It is a lot easier to implement and manage than landscaping. You can do it yourself by adding a pebble bed or different sizes of rocks to one corner of the deck. You can also create several brick pots around your patio to work as pots for your plants. A water spring coming out of a rock formation can bring more aesthetics scenes.
Add Privacy Invoking Umbrellas
After investing in a strong wall for safety and privacy, make sure to add several private stations than one big seating in your deck. This can make it more efficient and give it a restaurant-style touch. For this purpose, you can add several umbrellas to your deck that are fixable by screws and removed easily. These umbrellas will help you create a cozy space and a private area for different people in the house or those visiting.