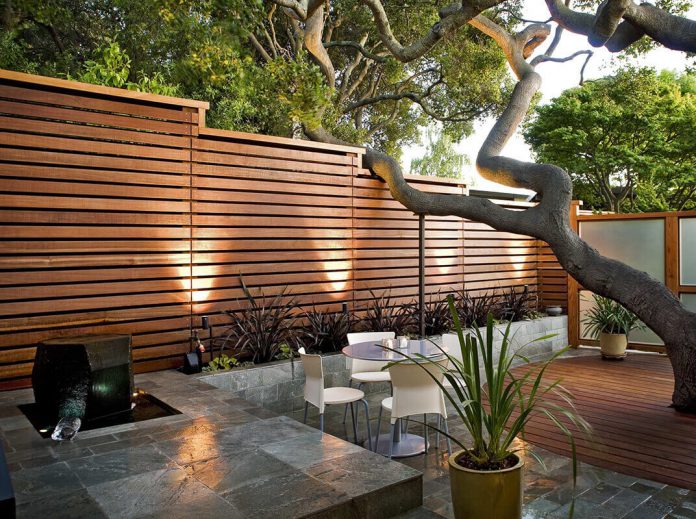 If your garden or farm is often visited by wild animals, then you may want to put an end to it. After all, whether you have organic fruit and vegetables, herbs or flowers growing in your garden, you won't want them completely destroying it. An easy and extremely effective way of putting a stop to this is to build a cheap fence around the area you'd like to protect. Check out our 4 simple steps on how to construct and install a fence by yourself!
1. Set the Fence Posts
The first step is to set the wooden posts in the ground. You will have to use a hole digger to create some holes in the corners of the space in which you'd like to build your fence. Depending on what sort of shape your fence will be, you'll need enough posts according to that. These holes should be at least 2 feet in the ground. Feel free to add more posts between two corners, as these will assist in anchoring the fence. Make certain that the posts are set in the ground in a stable manner, you may need to pour some concrete around them to fixate them better and keep them in place.
2. Install the Mesh Wire
Next you will have to attach your mesh wire to the posts. The wire should be wrapped around the outer side of the wooden posts. Level the mesh wire according to the height of the posts. Leave a 2 foot space between the bottom of the mesh wire and the ground. Connect the mesh wire to the wooden posts using fencing staples.
3. Attach the Hardware Cloth
Your fence should help in defending your garden or farm against animals such as rabbits. Because of this, it is advisable to add a hardware cloth to the fence. Dig a shallow (approximately 1 foot into the ground), wide trench all around the outer side of your fence. This is where you'll have to press your hardware cloth inside. As for the remaining material, that won't necessarily fit inside the trench, attach it to the posts using the fencing staples. Thanks to this handy material, your garden will be protected from animals that might want to dig tunnels reaching right into your plot of ground.
4. And Lastly, the Gate
Now that you have surrounded and encased your garden or farm with proper fencing, it's time to install the final and an important part of your fence. This is no other than a gate! Set your gate between two of the wooden posts with the help of hinges. This should give it a sense of stability, as well as closing off your gate from the prying eyes of wild animals. You can use an eye and hook latch, which will maintain in keeping your gate properly shut. Naturally, feel free to install a different sort of gate according to your style or preference, this is a very simple version!
We trust that this short guide helped in building a fence by yourself!