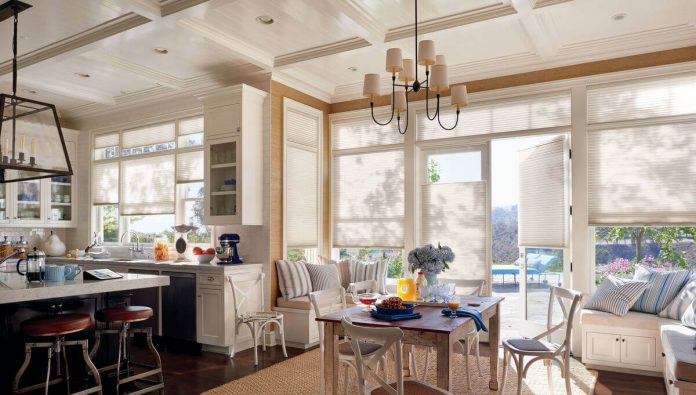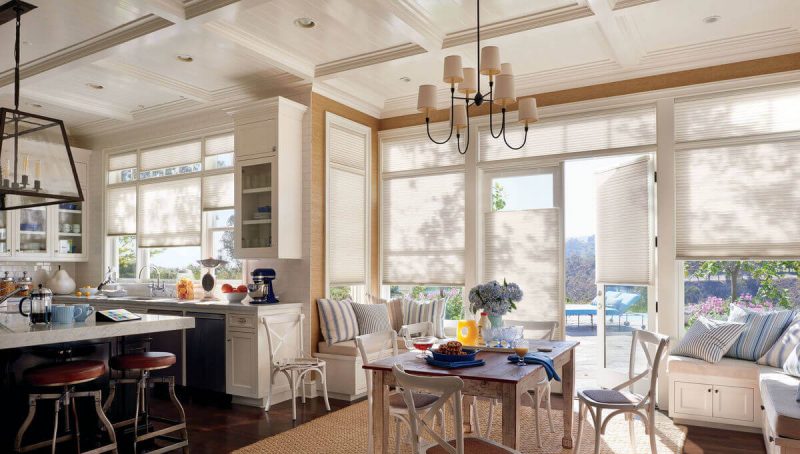 Most if not all of us, love the feeling of stepping into a new home, especially once everything is unpacked and set in its new place along with newly painted walls, freshly polished floors. With a new home, you may as well treat yourself (and your home) to new window treatments just to tie it all together and add that extra dash of character to each of your rooms. Here are a couple of things to know.
If you're unsure of whether you need window treatments in a room then try picturing the space without coverings, if you can't then there's your answer. Of course not every room needs curtains or blinds. Maybe you have a sun room or a room with an exquisite view that doesn't need privacy. It's all up to you, but most times you're going to need window treatments in your room.
Depending on fabric and lining, curtain panels provide privacy, light control and even insulation. However, if you don't require the functionality of window coverings and just want something for aesthetics, stationery panels are another option to consider and something you want regret adding to your space,
If privacy is your primary concern, along with insulation and light control, going with a blackout lining and thicker, heavier fabrics is the better option. Sheer panels create a more airy and less formal look and don't block out light as much as when paired with a lining. Ripple fold and grommet are common retail finds whereas generally goblet pleats and pinch pleats are more of a custom choice.
For a simpler, cleaner look, blinds, shades and shutters work well. Getting professionals to take care of measurements and installation is a good idea that'll save you from complications in the long run and with so many options to choose from, getting professional advice is the way to go in order to obtain the right choose of window treatment for your home.
Faux and wood blinds are a choice seen in many homes today. With options of birch, maple, bamboo and many more, slats come in 1" to 2.5" and can come in different stains or colors. If you live in damp conditions or require blinds for a kitchen or bathroom, then faux wood is a better option that will fair better in such conditions.
Installing your shades "inside mount" offers a cleaner look and ensures they'll be mounted inside the frame at either the top or the sides. If that's not an option then an outside mount would definitely work as well just be sure to look out for hindrances like a window crank that could get in the way when lowering your shades,
Woven shades are popular and well loved for their texture and ability to soften the look of stainless steel kitchens. Maybe you want to add a casual air to your space. These are a great option. Play around by mixing these shades with other textures and see what magic you can create.
With sliding glass doors, vertical blinds would be the way to go. aesthetically and functionally they would work better than horizontal blinds. Vertical blinds have improved immensely over the years and work just as well most window treatment options on the market.
Wood shutters offer a classic look and they work in almost every setting. They're available in authentic or faux wood. The most popular and widely known kind is the plantation style, with slat sizes up to 5" wide, These are a big investment that offer so many benefits to your home. Typically white in color, however, they're available in many other colors. These shades add value to your home at resale and can be financed into the purchase of your home.
Available in an array of fabrics and textures, roller shades have been a staple for years now and have kept up with the times. These word well in any modern home and offer a classic and clean look. Roller shades are versatile, incredibly popular and great at filtering light or darkening a space. They type of fabric used will determine the effect. Theses shades come in opacities ranging from 0% to 20% with the lowest opacity being a blackout shade which is more commonly used for bedrooms and areas that require more privacy and darkness. Solar shades, consisting of a higher opacity, act as light filters enabling you to still enjoy the outside views without the glare or harsh sunlight, making them ideal for home theatre. Also, they're perfect for protecting your art, furniture and floors against sun damage.
For a more traditional look, Roman shades work best. They're made of fabric and usually operated manually with a cord but are available in a motorized option as well. Consisting of folds, when raised the fabric stacks evenly and still looks good.
Cellular shades also known as honeycomb shades because of their shape, are a more eco-friendly option and offer greater energy efficiency and insulation by keeping things cooler in summer and temperatures warmer in winter. Available in room darkening options with more light blockage, these shades are generally used to filter sunlight and allow for softer light to enter your room.
Decorate wisely by always considering your window treatments in your design plan. Window coverings are costly but a good investment and you'll want to make sure your money is well spent. With so many choices on the market and each serving their own purpose, it can get overwhelming to decide on the right choice. We recommend finding a professional to help you decide and install the right window coverings to suit your home and style.