Roohome.com – If you are a person who likes the easy and simple things, this small tiny apartment design idea with unique and versatile features is very suitable for you. You do not need lots of time just for clean your apartment. Because it is very simple and easy to clean, and it will be very helpful for you. You do not have to worry, just because this is only a small apartment with a simple design, because the element and concept that you apply, will help you to get the comfortable feel.
Small open plan kitchen living room
A small apartment needs a color scheme that can help them to looks more spacious. It will be better to use a neutral color that soft and does not need lots of lighting in the day. In the article before, we had been said that the open plan kitchen living room is the right choice to apply in a small apartment. Because it will make your room looks wider and avoid the stuffy feel that might happen if you are using a space between your living room and kitchen. It is possible to add some decoration for its space. But, you have to minimalize the accent that you want to apply, just make it simple and elegant.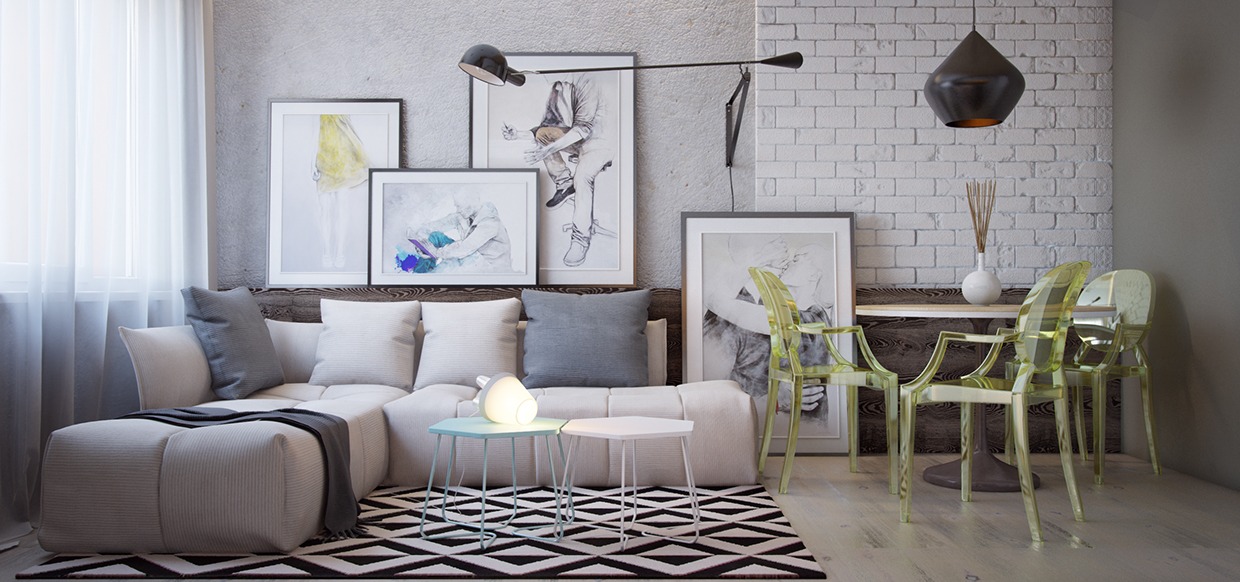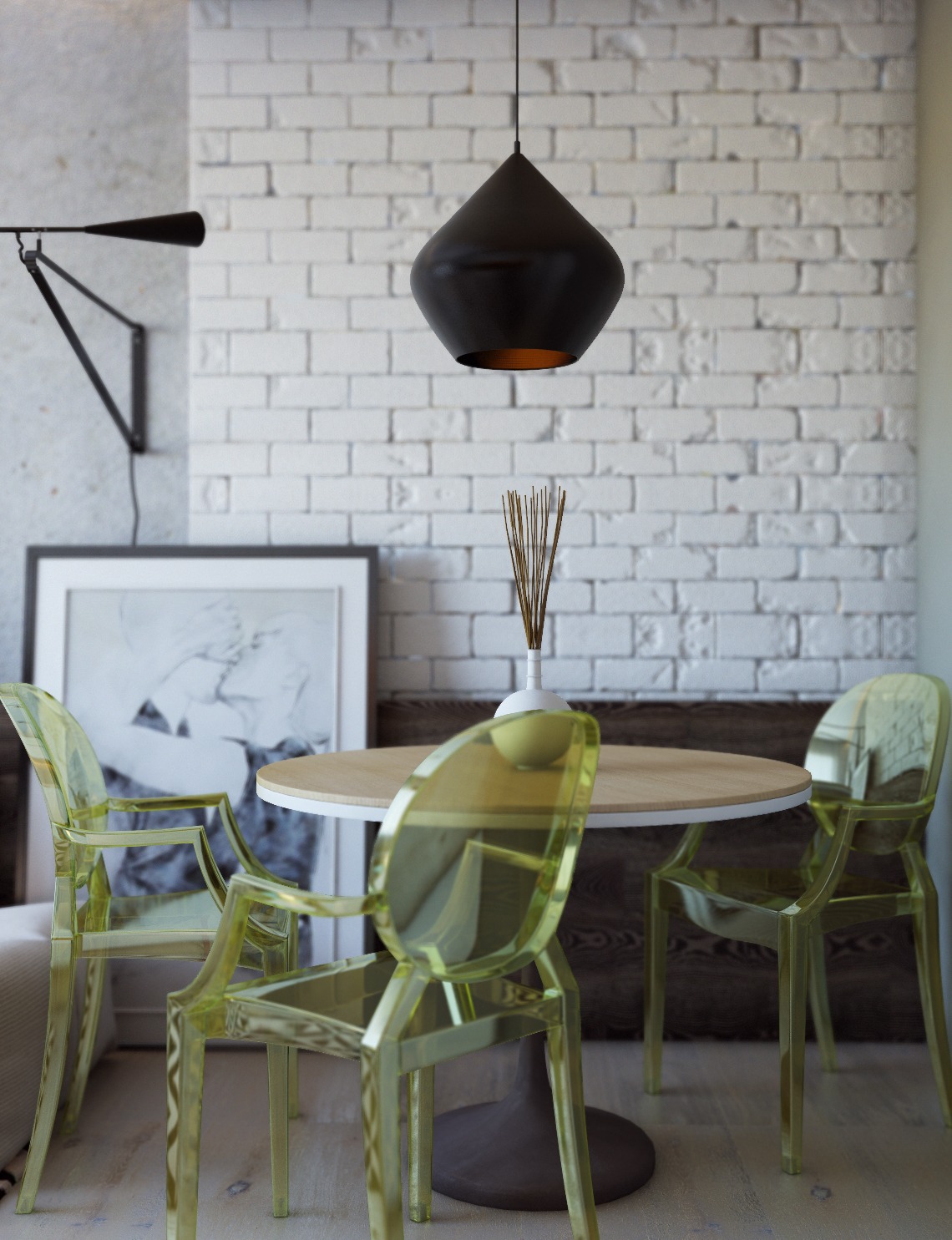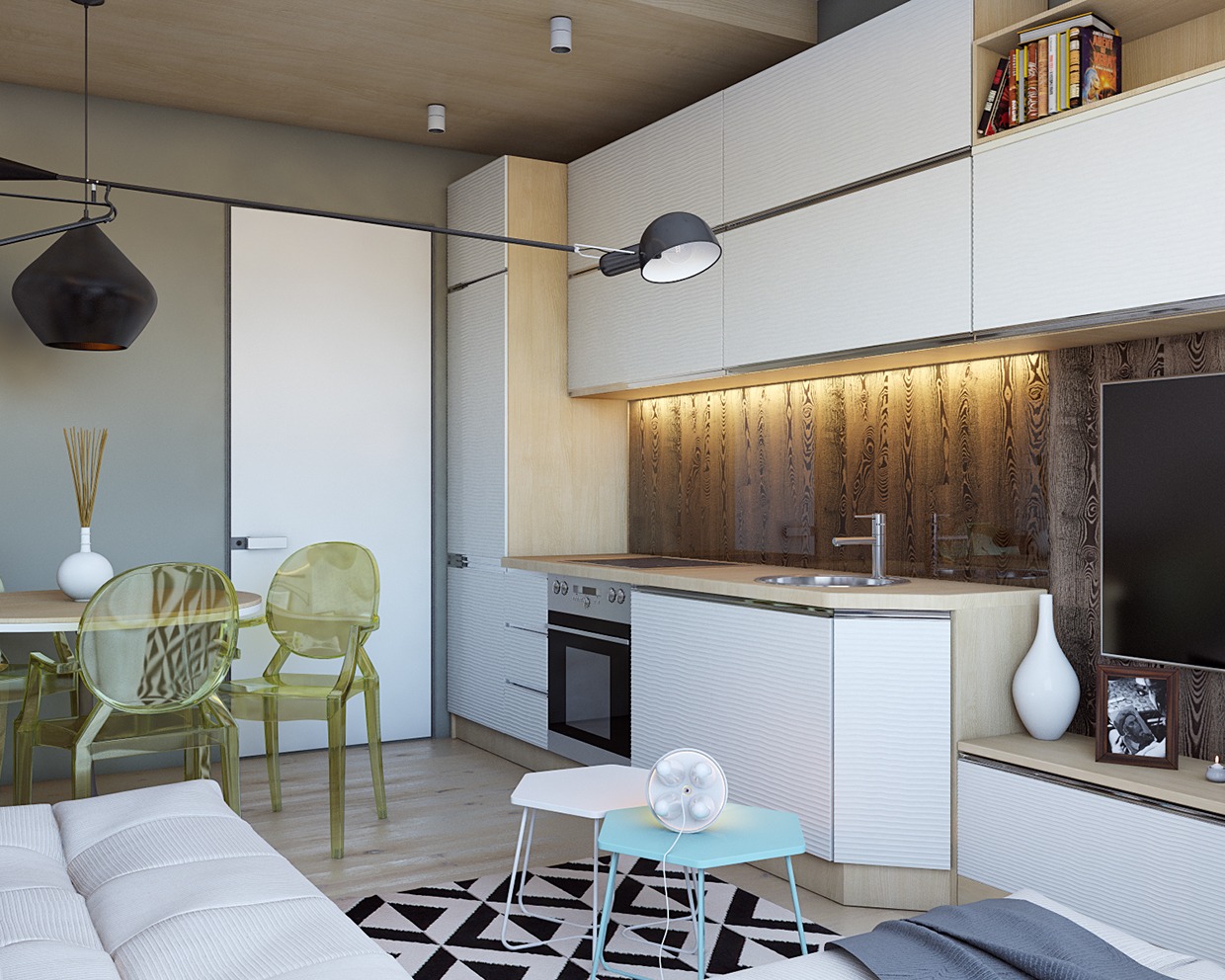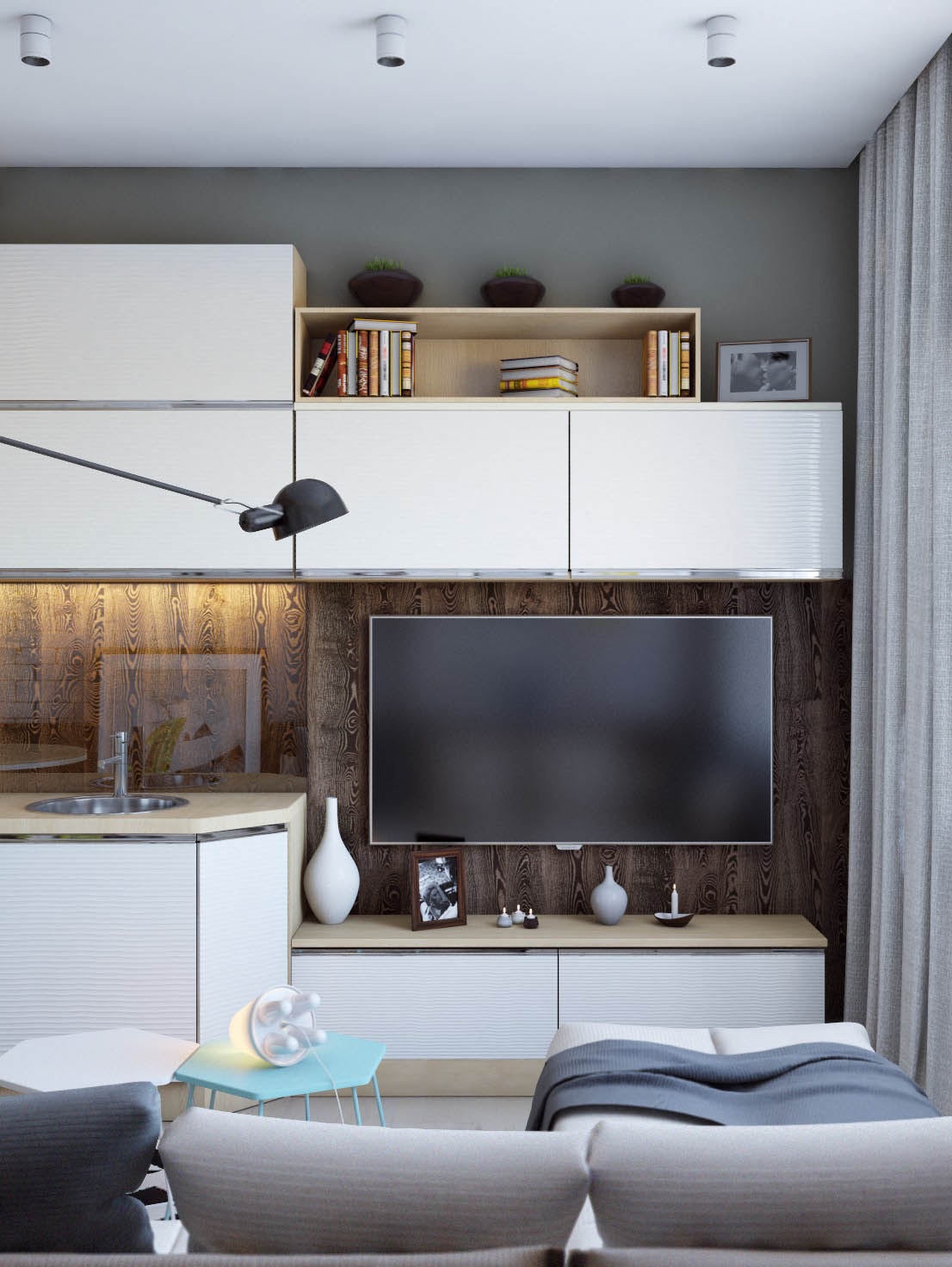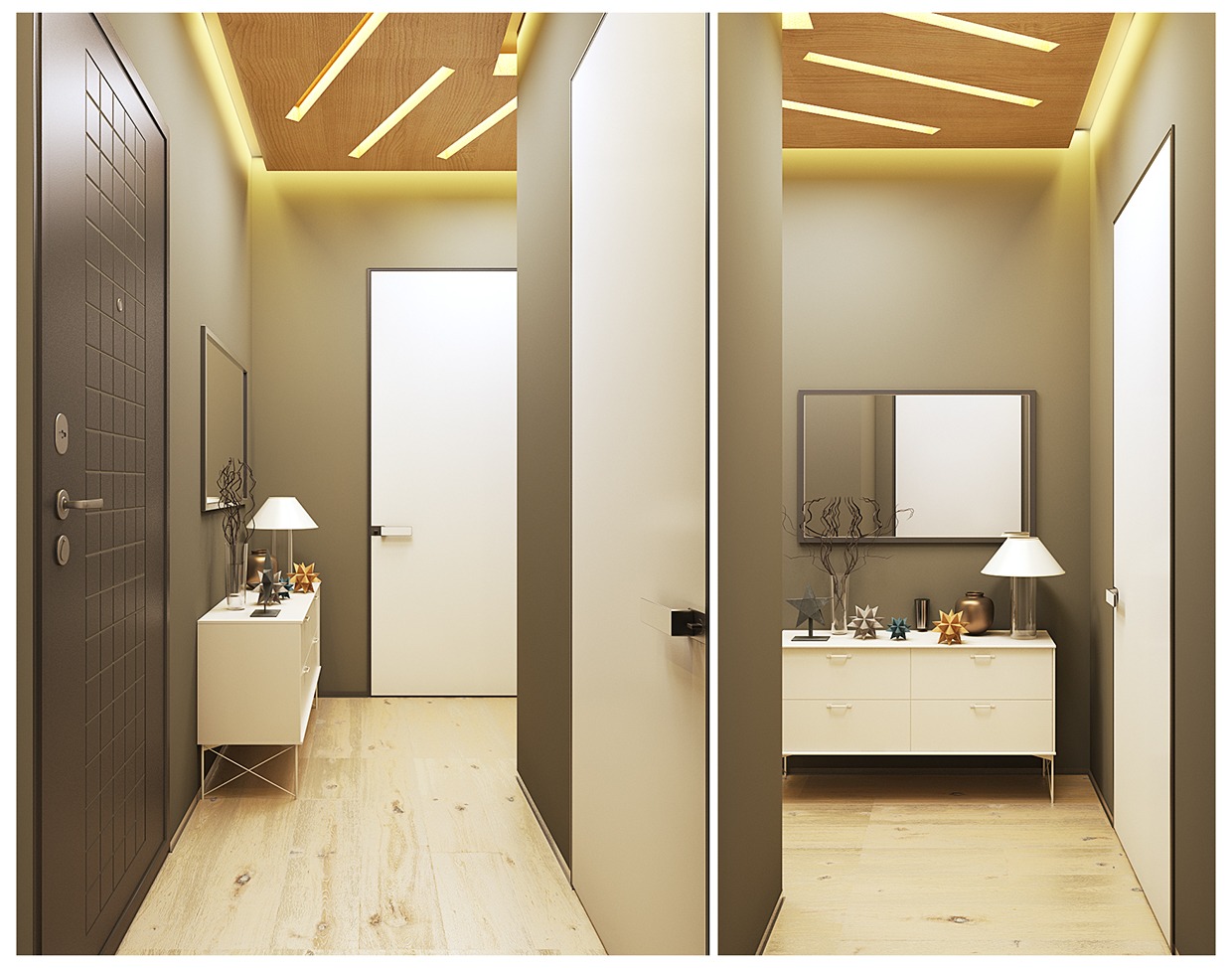 Small bedroom and bathroom design
A small bedroom is also can be a comfortable place for you, as long as you can design and decorate it properly. You have to prepare some references that might be fit for your available space, and after that, you can start to choose some decoration that you want to apply. You have to remember that a small space does not need lots of stuff. So, you have to make a versatile cabinet that can be a secure storage for your stuff.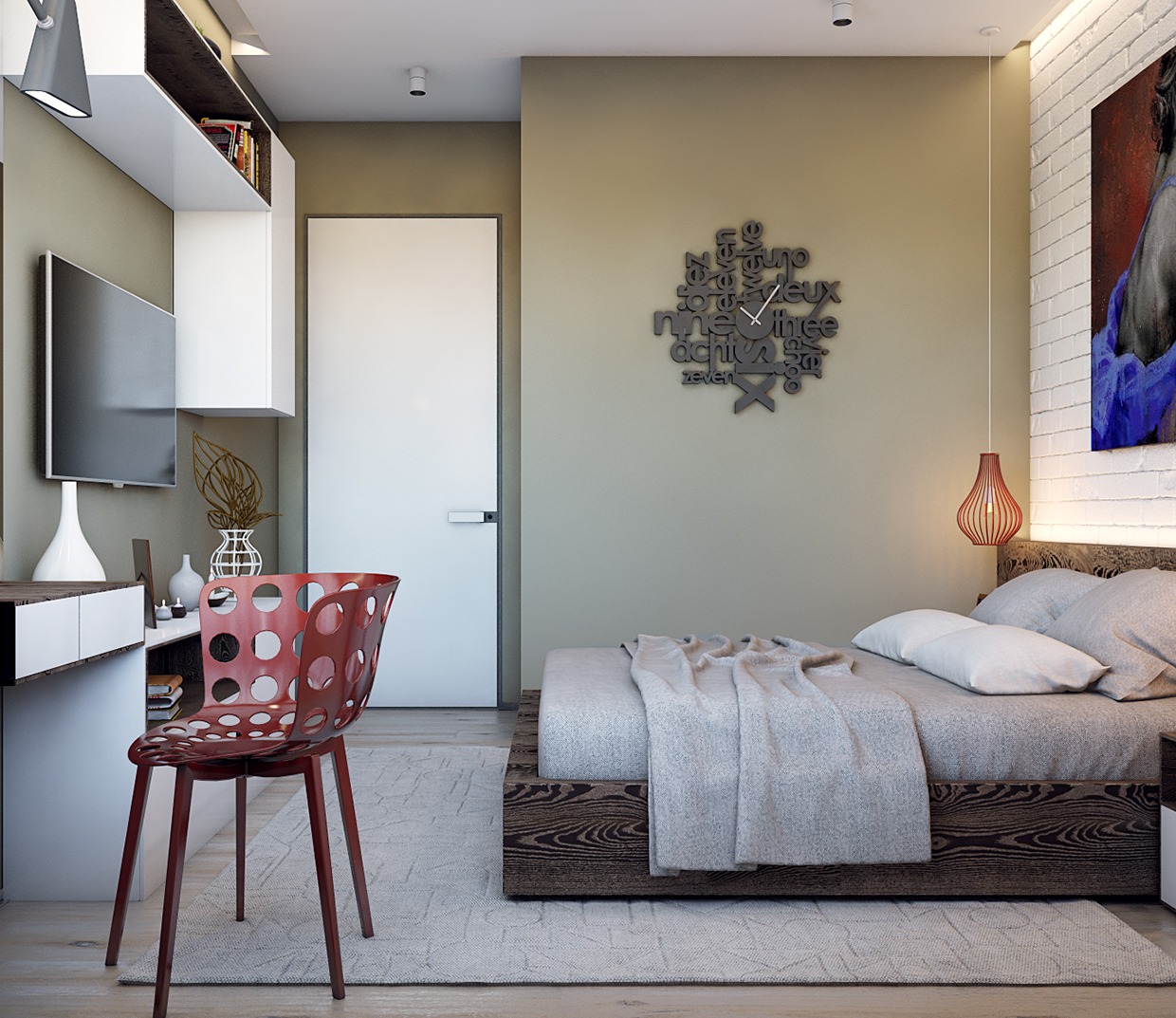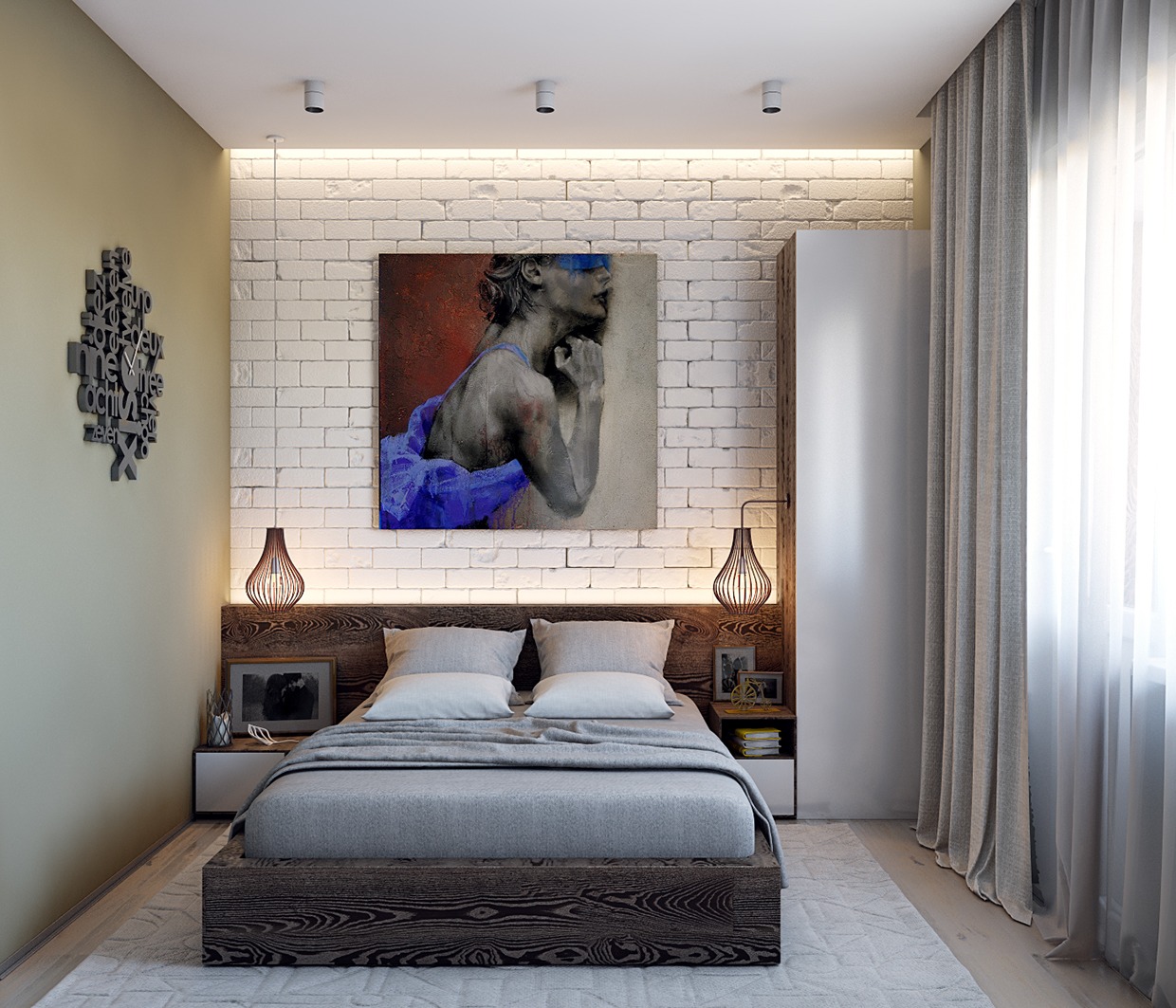 You have to find the right tiny apartment design idea, That is not only beautiful but also match perfectly to your available space. That also occurs for your bedroom. You have to choose the right bedroom themes that can be matched with your available space and your style also.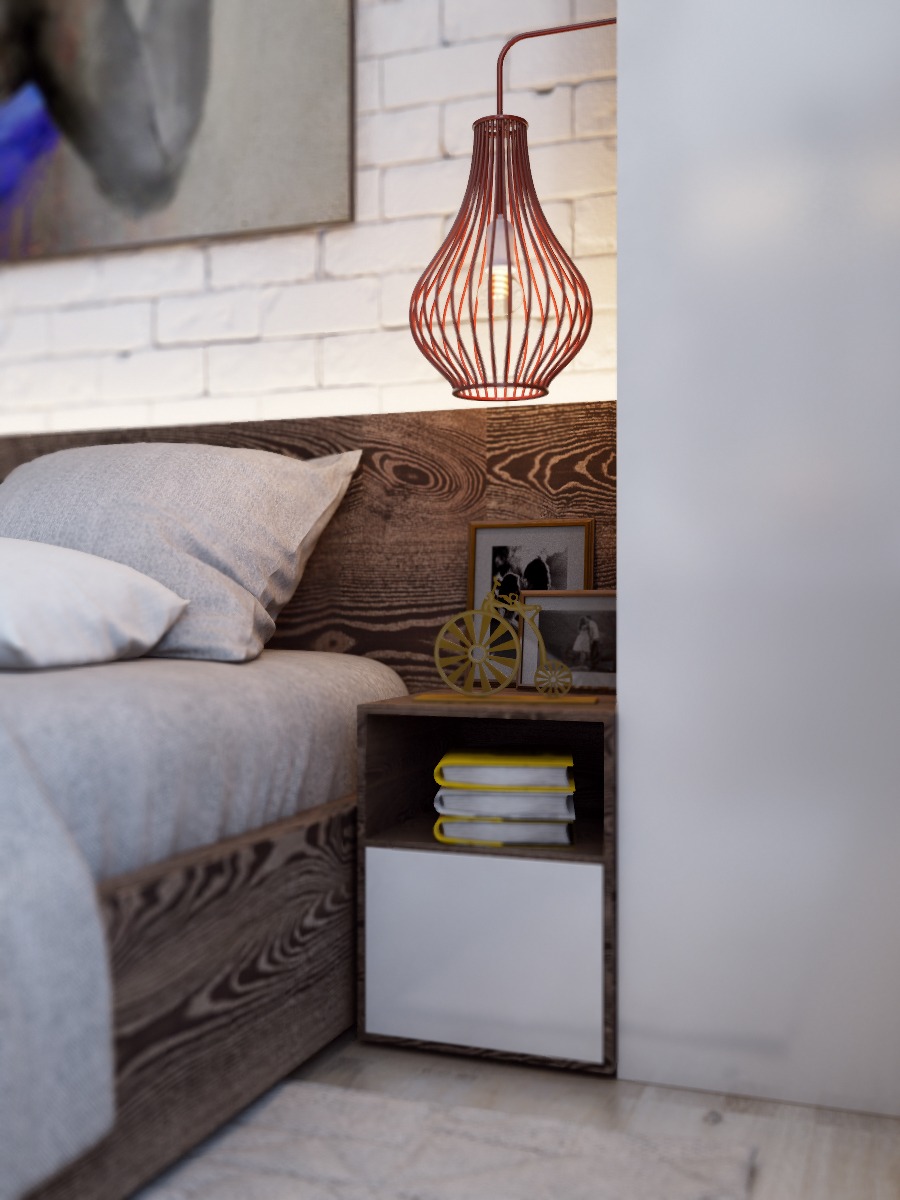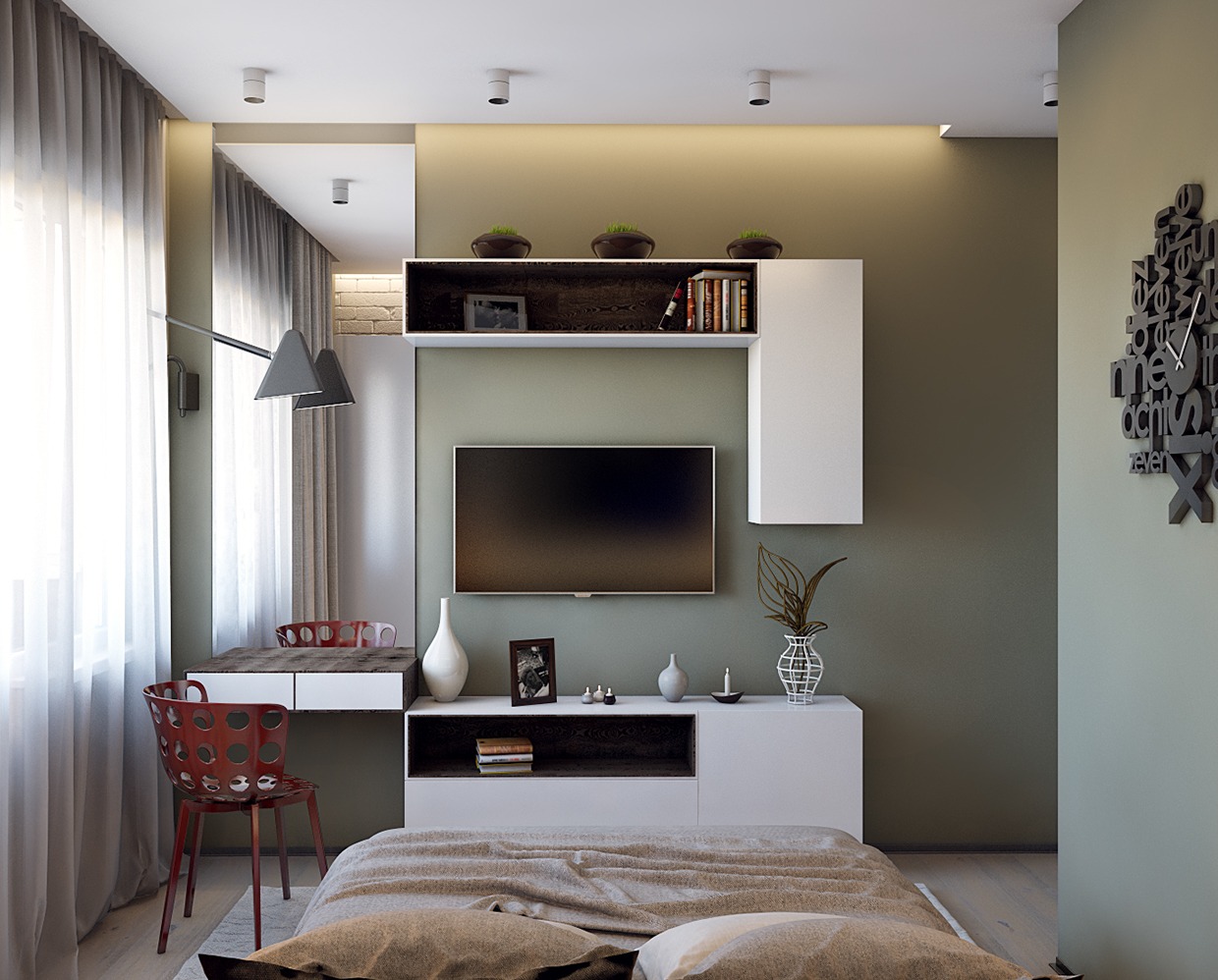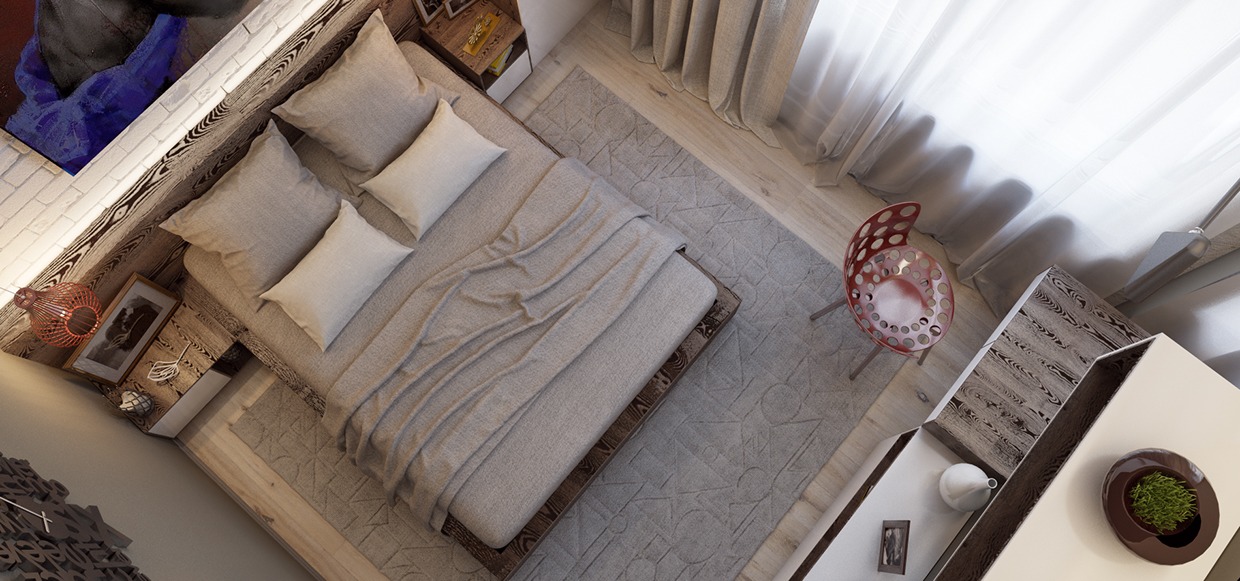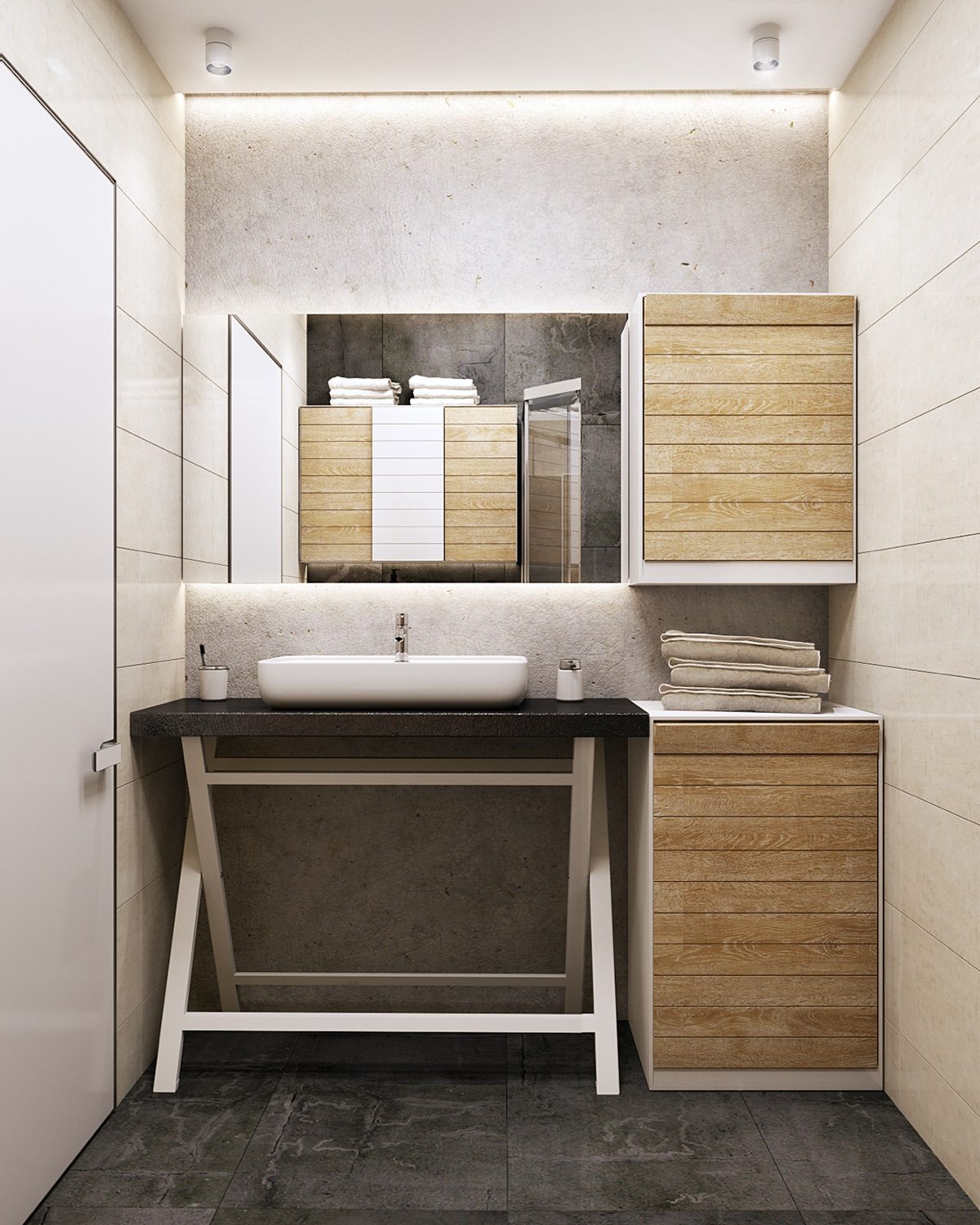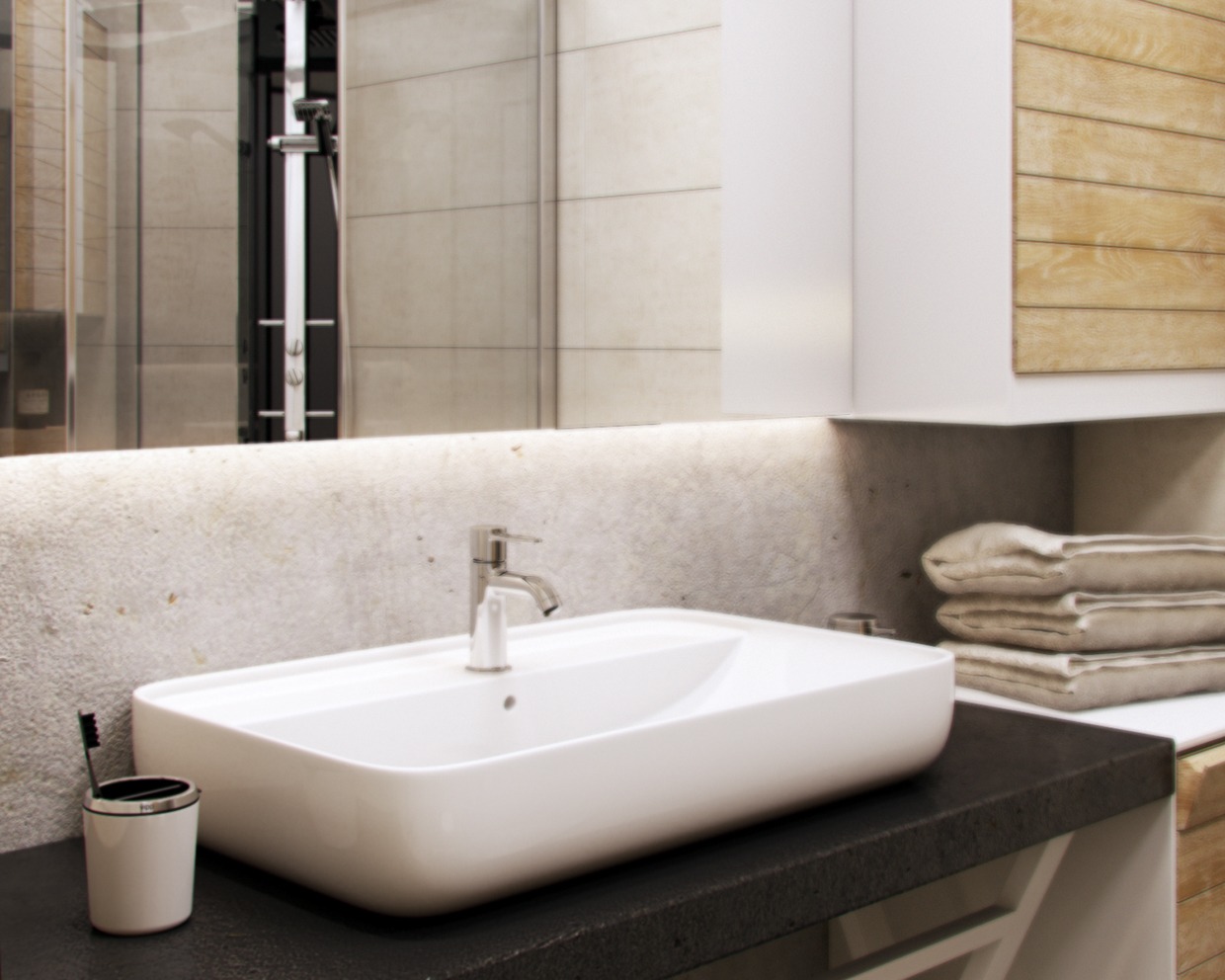 Making an interesting bathroom theme by adding some natural element is a great idea, right? It will help you to get relaxation while bathing on it. Hopefully, this tiny apartment design idea will match perfectly in your apartment.