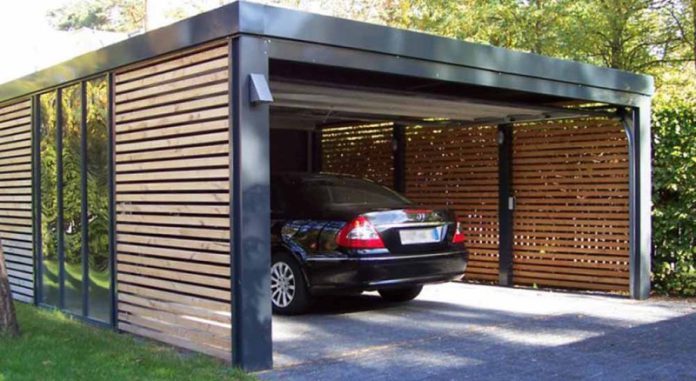 Are you a homeowner in Hervey bay looking to increase the value of your property while still finding an economical and practical solution? Installing a carport is the perfect way to accomplish both, as it can add considerable financial value to any home while also providing a place for vehicles and other outdoor items. Whether you're looking for something aesthetic or need functional storage space, adding a carport could be just what you've been searching for. In this blog post, we'll look at some of the benefits that come along with installing one on your property in order for you to make an informed decision about whether this could be the right fit for your needs. Read on to find out more about why having a carport installed may be worth considering!
Why adding a carport can be a smart investment for homeowners
Adding a carport to your home can be a smart investment for a number of reasons. First, it can provide valuable protection for your vehicles from the elements. Second, it can serve as a covered parking space that can keep your cars cooler in the summer and warmer in the winter. Third, it can add to the value of your home. And fourth, it can provide you with additional storage space for lawn equipment, tools, and other items.
How a carport can add value to your home
A carport is an incredibly useful and valuable addition to any Hervey bay home. Not only does it provide protection and storage for cars, motorcycles, boats, or other vehicles, but it can also add significant value to your home. A carport adds a functional element that many potential buyers look for in a home – the ability to store their vehicles securely. By having a carport installed on your property, you create a sense of security for any buyer who may be looking at your house as an investment.
Carports can also add aesthetic appeal to your property. A well-constructed and attractive carport will improve the overall appearance of your home and give it more curb appeal. Carports come in a variety of colors and styles so you can easily find one that complements the architecture of your house. You can even install lighting or planters around the carport which gives the outdoor space an inviting feel that could draw potential buyers in.
In addition to giving parking space to vehicles and making your property look better, carports can also be used as outdoor living areas. With the right setup, you can create an area for barbecues or parties that still allows you to keep all of your vehicles safe from inclement weather conditions. This type of flexible outdoor space is especially appealing to those who are looking for more than just a place to park their cars – they want an entertaining area as well!
Overall, installing a carport on your property is definitely a worthwhile investment that will add tremendous value to your home. It not only provides additional parking space and shelter for your vehicles but it also has the potential to really elevate the aesthetics of your home's exterior while creating more usable outdoor living space. Whether you're looking to sell now or in the future, adding a carport could be one of the best investments you make when it comes to increasing the resale value of your house!
The practical applications of a carport
The practical applications of a carport are numerous, and they can provide a wide range of benefits to homeowners. Carports allow for secure, covered parking that can protect vehicles from the elements and animals. This is especially beneficial in areas with severe weather such as snow, hail and intense heat. Carports also provide a space to stage items such as boxes or garden supplies, so they don't have to clutter up your yard or garage. Furthermore, if you have an RV or boat, you can use the carport to store it during the off-season and save on storage fees. Carports are also useful for entertaining guests; many people will set up seating under their carport so that family and friends can enjoy the outdoors without having to stand in direct sunlight. Finally, carports add value to your home; potential buyers may be more inclined to purchase your property if they see that there is a functional and attractive outdoor space included with it.
The different styles of carports available
The most popular style of carport is the single slope or flat roof carport. This style has a single slope, or pitch, and the roof sheeting runs parallel to the house. Flat roof carports are less expensive than pitched roof carports and can be installed without a permit in some areas. Another popular style is the gable carport. This has a classic gable design with two sloping sides that come together at a peak, creating a very strong and durable structure. The gable carport can be more expensive than the single slope carport but is still a very popular choice.
Why a carport could be the right solution for your needs
There are a few reasons why a carport could be the right solution for your needs. First, if you live in an area with severe weather conditions, a carport can provide protection for your vehicle from hail, wind, and other elements. Second, a carport can also keep your vehicle cooler in the summer months, as it will be shaded from the sun. Finally, a carport can add value to your home if you ever decide to sell it.
Whether you're looking for extra sheltered space for your vehicles, toys and equipment, or just want a shaded area on which to entertain guests, a carport has many practical applications. From the most basic of designs to more intricate options with storage solutions, there is a style to fit every budget and taste. The best part is that the added value that carports offer make them an attractive and smart investment for homeowners. It's easy to see why they are becoming increasingly popular!  If you are considering adding a carport to your home, do your research and make sure you find the right solution for your needs.
Visit Modern Steel Buildings Hervey Bay to learn what type of carports would work best in your situation.