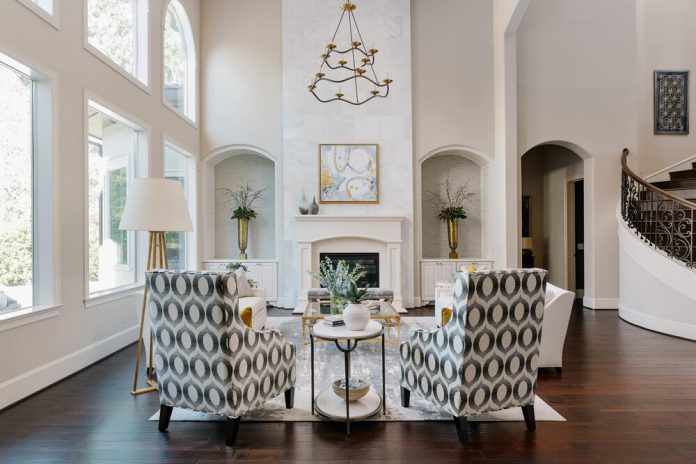 Are you designing your new house or remodeling your old home? Or are you thinking of adding something in your office for some extra pizzazz? It does not matter what the scenario is; you need to make some big decisions.
Adding a new flooring like LVT floors to your place will instantly change the vibe and look of any room. But for that, you have to be sure that you are making the right decision. For getting the best floor, you can not avoid the importance of doing research.
4 Easy Steps To Choose The Right Flooring For Your New Home
Just because you want to install the right kind of flooring at your place, here, in this article, I will guide you with 4 easy steps to choose the right flooring for your home. So, let's start with them.
Determine The Place Where You Will Install The Floor
For different rooms, you will need different types of flooring. So, first, it is necessary to determine where you want to install it. In case you are planning to install the floor in the kitchen or in the bathroom, where the moisture is more, going for carpet will be a big mistake.
Rather you can select vinyl or a tile floor. This will definitely be a better option for moisture. You will also be able to clean the spilled drink or food easily, which will be an obvious scenario. Isn't it? When you move to the living room or bedroom, the carpet will work best in offering both affordability and comfort.
Do You Have Children Or Pets?
This question is a necessary one. Maybe you think what children and pets have to do with a flooring type. Well, having a child or pet means you need to clean the floor more often as they will make it dirty very often. And at the same time, the floor also has to be sturdy enough. Clean Image of Orlando ensures that your marble flooring is cleaned with a high quality process that doesn't harm your marble.
A carpeted floor will be destroyed by your pets due to accidents, and children will also spill food and other things as well. So, it will become really expensive and tiresome for you to clean them or reinstall them. So in place of carpet, tile or hardwood floor will be a perfect option.
Evaluate Your Budget
When you are deciding what type of flooring you should get, budget is a key factor. Tile and carpet flooring will be the best options for you throughout your home if you have a low budget. For a little bit of higher cost, you will get some cheaper alternatives of hardwood flooring.
For the wood floor look, you can go for laminate flooring or vinyl plank. The costs are much lower. You will get a lot of flooring options for your low-budget projects. But in comparison to carpet, wood, and tile, those floorings will be less exotic.
Professional Installation Or Doing It Yourself?
You may have planned to install the flooring yourself and save some cash. In case you are a seasoned DIYer, this is indeed a good idea. Installing floors may seem an easy task, but trust me, it is not. I have been there. So, in case you want to do it by yourself, choose the right one.
Laminated or engineered flooring is normally considered the easiest type of flooring for amateur hands. So try to stick to those if it is possible. But in case there is no boundation of cash flow, and you are ready to take help from experts, you can go with anything that you want.
Final Tips
So, keep all these things in mind when you are going to choose the floor for your home. The budget plays a huge role in choosing the floor type that you will install. If you want to save some money, you can go for a laminated one, which will offer a wooden look and also you can install it by yourself.