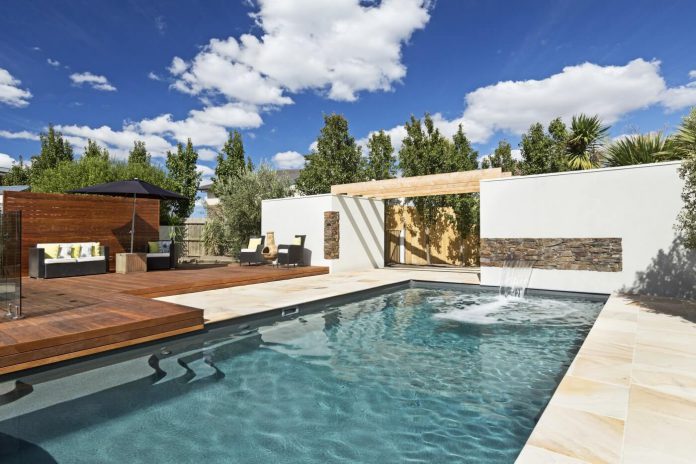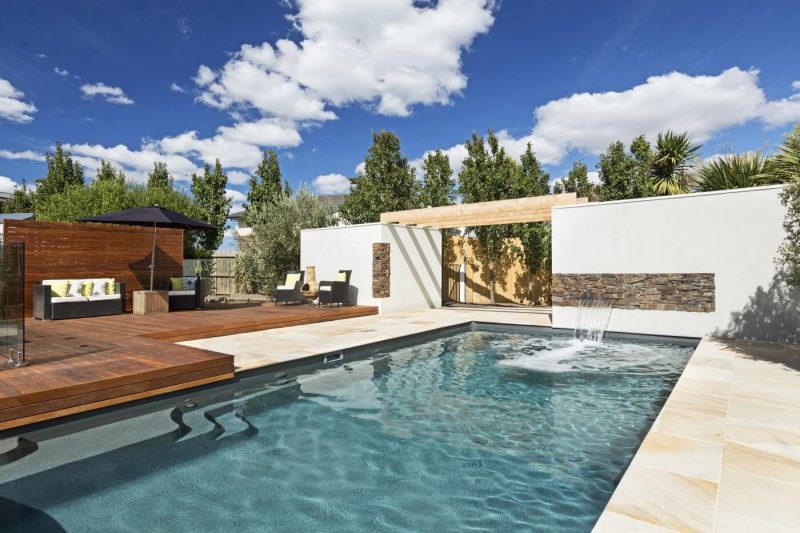 The appeal of a house is enhanced when there is a fiberglass swimming pool installed in the backyard. Not only that, but the value of your property also rises when you add a stylish and durable fiberglass pool. There are many fiberglass swimming pool designs to choose from, suiting anyone's budget and taste.
If you want to install a swimming pool that endures the test of time and does not require much maintenance, fiberglass pools are the best option. They are reliable, durable and are easy to install and maintain. Unlike vinyl liners and concrete, fiberglass swimming pools are also environmentally friendly and cost effective.
The process of installation is handled by experienced installers, to ensure everything is at the highest standard. Secondly, the construction of a pool with fiberglass faces the constraint of size and shape, but it's customisable nature makes up for this with steps, deep wells, colours and much more. This article will help you to enhance your fiberglass swimming pool by adding features that make it attractive, enjoyable and unique to you.
Swimp-Up Seating
Lets begin with adding some uniqueness and functionality to your fibreglass swimming pool.
By adding swim-up seating to your fiberglass pool, you can make the most of your pool time, enjoying absolute comfort. Benches and seats also enable you to enjoy a great conversation on a hot Summer's day, by submerging yourself under the water.
Pools will no longer just be for swimming, as you can enjoy drinks during your pool time with friends and family. By incorporating this option, you can appeal to all types of people, allowing people to swim and play while the others lounge and converse.
Multiple Points of Entry & Exits
Having multiple points of entry and exit in a pool is not only functional, but it also enhances the overall look and appeal. This feature enables you to easily enter the pool from anywhere, and there is no need to circle around from one point to another in order to enter your Fiber Glass swimming pool.
Secondly, this feature is especially recommended for those who get tired while swimming and want to leave the pool right after one lap. As most luxurious swimming pools have multiple entry and exit points, it is a 'no brainer' feature.
Wading Area
A swimming pool is most definitely incomplete without a wading area. Yet again, this feature improves the functionality of a pool, as it provides a separate 'safe' area for young children to play. This feature does not fall short on adults either, as sometimes, you just want to cool your feet and enjoy a conversation.
A fiberglass pool design with an amazing wading area might be a feature you would prefer if you want to give a complete outlook to your pool. Wading areas are considered to be quite similar to tanning ledges, but their difference lies in wading areas having greater water depth.
Built-In Spa
Nothing can enhance your swimming pool experience more than a built-in Spa. It can help you experience improved circulation and relax your body and mind after a long day. Although it might be the most expensive feature on the list, it's well worth the price.
Adding a built-in Spa not just only provides you comfort and ease, but also increases the value of your property. This feature is ideal for socialising, enabling you to have more in depth conversations with people, all while relaxing.
Conclusion
Having a fiberglass swimming pool in your backyard is itself a characteristic of a luxury house, but features such as swim up seating, multiple entry/exit points, wading areas and a built-in Spa increase the 'wow factor' to a whole new level.