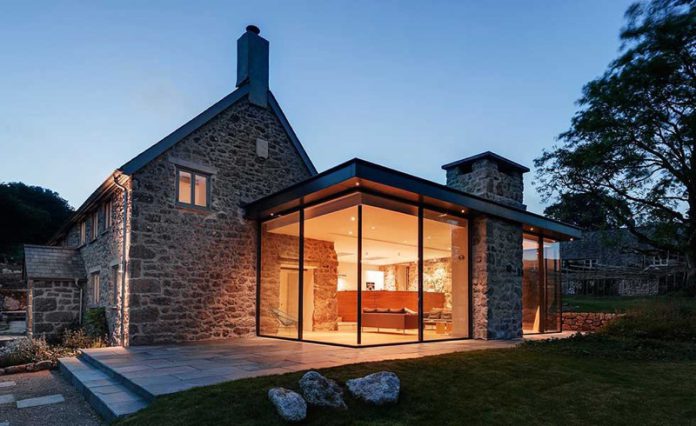 There are times in life when people need to update their homes; for example, you may need extra space if you decide to have children, or you may wish to renovate an existing space for a different use. The cost of undertaking renovations will differ from property to property and depend on the size of project being undertaken. When possible, you can opt for a personal loan or leverage your home equity with a home equity line of credit or reverse mortgage from All Reverse Mortgage. However, once completed they can improve your lifestyle and add value to your property if done properly.
Extension
An extension to a property is the biggest project that can be undertaken on a domestic home, and will come at a significant cost to the homeowner. An extension involves identifying additional space within the property boundary, and planning the kind of additional space that is proportionate to the needs of the individuals.
There are also several other factors to consider when thinking about undertaking an extension, including total project cost (plus an additional budget to cover problems and unforeseen costs), timescales including obtaining planning permission, sourcing tradesmen and material suppliers, and lifestyle disruption whilst the work is carried out. Extensions can also be single-storey or multi-story and will depend on the property type being extended.
It's important to note that although an extension will require significant expenses and disrupt your lifestyle while the project is in production, once completed the benefits are realized immediately with the introduction of extra space. In the longer term, the financial benefit of the extension will be recognized, as the homeowner will be able to sell the property for more than they purchased it.
The following resource on planning, building and managing an extension project provides an excellent overview.
Conversion of existing space
Where a property will allow, homeowners also have the option of upgrading an existing space for alternate use; for example, changing the garage into a utility room which, in turn, should free up space in the kitchen and provide additional room.
It's important to note that while this kind of project offers benefits of additional space, there's also the disadvantage of no longer having a garage.
This type of project differs from an extension because the existing external structure is already present so only internal work would be required. Depending on the type of conversion, you might need plumbing, carpentry, and electrical work done.
Taking into account the above, it's easy to understand why the required budget is smaller and project timescales are shorter. Ideally, the additional space should be flexible so that it can be changed to suit the needs of the homeowners.
Updating a bathroom or kitchen
Upgrading a specific room within the house is always a good option. Upgrades to the kitchen or bathroom are popular choices which can be done cost effectively and add value to a home.
As the work is located in a specific area of a house, disruption is minimal and the duration of work is short.
The great thing about modernizing existing spaces is that potential buyers are often looking for places to move into that require minimal work. In addition, a lot of this work can be undertaken by the homeowner to avoid paying somebody else to do it.
Upgrading appliances, furnishing and fittings
Homeowners should periodically upgrade their existing appliances when older appliances stop working or experience frequent issues. Newer models will be more energy efficient and therefore contribute to the reduced running costs of a property.
Also, the replacement and upgrade of furnishings such as carpets, tiles or flooring should be considered if the current ones become too old or damaged.
The same can be said with fittings such as lights and sockets. By ensuring these remain updated goes a long way to improving the overall feel of a house.
General maintenance
General maintenance and upkeep of a property needs to be considered to ensure that a home is sale-ready and benefits from price rises in-line with the property market. The outside jobs here include curb appeal and maintenance, fence painting, ensuring patios remain level and any sheds or outbuildings are maintained. Inside the home, it's important that all electrics are safe and that the boiler and heaters are regularly serviced.
Painting and decorating the inside of a property also goes a long way to appealing to prospective buyers. The following list of 30 basic home maintenance tips will help any homeowners wishing to undertake this work themselves.