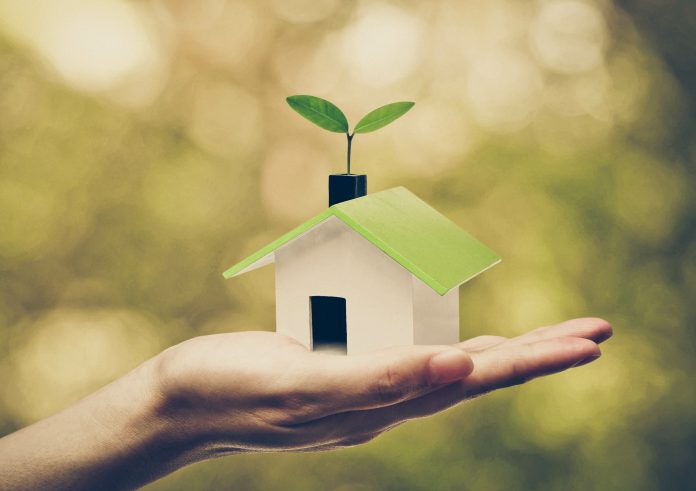 Self-build properties have increased in popularity due to the luxury and freedom it provides, allowing you to design a home that meets your exact requirements. More homeowners are factoring in and even prioritising sustainability in their plans. According to research, a third of respondents said living in a home with less environmental impact was a key benefit of self-builds.
So, what elements of the design stage do you need to consider for lowering your home's carbon footprint?
1) Create a minimalist design
Building a large home with deluxe features will require more energy to construct and run, more land to excavate, and more materials.
Designing a simpler and smaller house that is still comfortable for you to live in will reduce the property's environmental impact.
2) Timber cladding
Exterior cladding provides a layer of protection to a building's structure for further weather resistance and thermal efficiency.
Timber is a popular form of cladding as it absorbs carbon dioxide rather than emitting it into the atmosphere. It breaks down naturally, can be recycled or reused as biofuel, and is durable and thermally efficient.
International Timber, the UK's leading importer and distributor of bespoke and sustainable timber, ensure all their timber products are sourced legally and sustainably and aim for a full Chain of Custody.
3) Solar Passive Design
A passive solar design uses the sun's energy to heat and cool a building naturally. The key design considerations for this approach are:
thermal mass
building location and orientation
window design
insulation
shading
ventilation
These design elements work together to achieve a comfortable living temperature and good indoor air quality.
Incorporating these aspects into the initial building design is far more efficient than adapting the home in the future.
4) Smart home technology 
Smart devices are a great way to boost your property's energy performance. Incorporating this technology into the self-build design will be much easier and cheaper than installing it later down the line.
Smart heating controls allow you to gain more awareness of your energy habits, so you can learn how to use your central heating more efficiently.
Light fixtures and plugs with intelligent technology can also turn on and off automatically, using a sensory system, to limit energy wastage. You can manage most smart fixtures remotely from your phone as well in case you've forgotten to turn a device off.
5) Design for the future
A huge benefit of self-build projects is that you can design your home to suit your lifestyle and prepare for possible life changes that may occur in the future. Designing a flexible home can save you from having to conduct renovations, which can be wasteful.
For example, if you're planning to have children include enough bedrooms in the layout, or if you'll likely need to care for an elderly relative in your home, minimise steep staircases.
6) Approving the design
Before signing off on the final design, ensure you're happy with it. Making last-minute and avoidable changes during the construction process wastes energy and materials.
Don't rush into making this decision if you have any hesitations and back your plans with sufficient research.
Unless you're qualified in home design, work with a professional architect who can advise you on meeting building requirements and incorporating eco-friendly techniques.