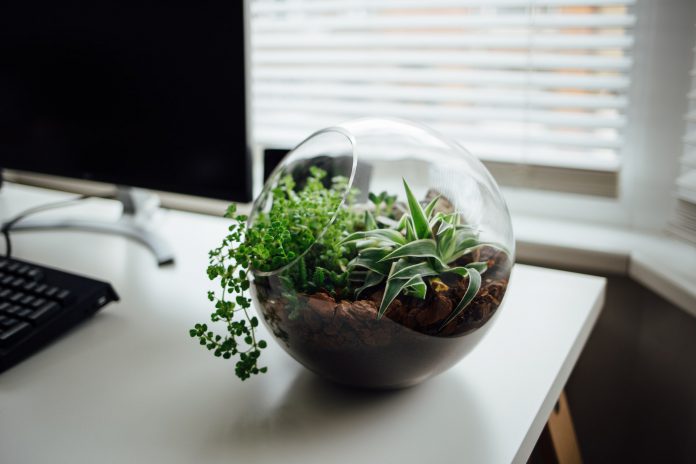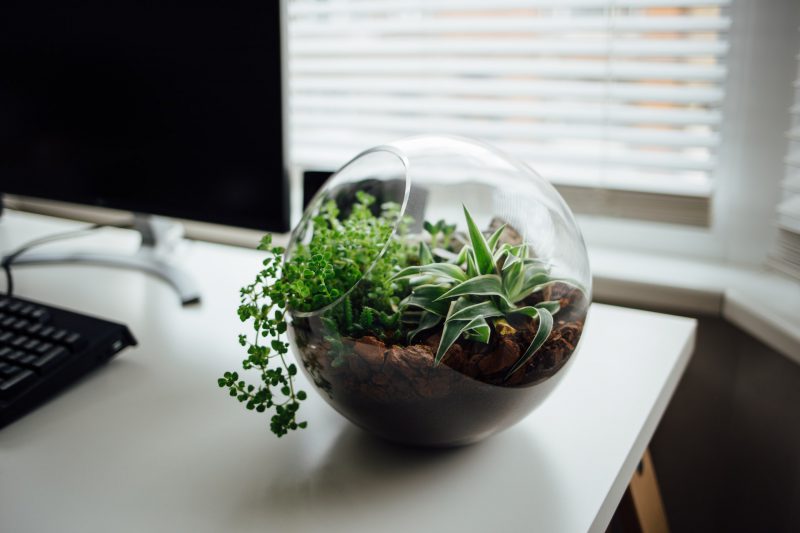 Indoor gardening has enjoyed an increasing popularity. As the trend goes on, people pay more attention to not only the plants but also the planters. Planters have become an element of interior design, and a visual attraction of the house. A careful pick of planters can create aesthetic appealing, and a warm, welcoming atmosphere that can bring real comfort and visual to your living experience.
Besides color, materials, and size, the shape of planters is a factor that you should keep in mind. Planters come in a variety of shapes. Here are some popular planter shapes and their uses in interior design.
Round and Oval planters
Round and oval planters are a safe choice when it comes to interior design. The shape helps soften the straight line in the room and brings out a sense of lightness. A lot of interior designers prefer these shapes to achieve harmony and sophistication in home decor.
Round and oval planters go well with all interior design styles. They are suitable for minimalist and contemporary style because they can balance the shape edges and corners in your room. At the same time, round and oval shapes generate a calm vibe which make them perfect for a traditional style home.
If you have a limited space, these planters are a perfect choice for you. These shapes are known for visually increasing the space.
Ball and curvy planters
Curvy shape was a feature of interior design back in the 1970s. Recently, it has made its way back in the form of curvy furniture. That being said, adding a ball or curvy planter is one way to work this retro style to your house or office.
It is also a good fit for many interior design trends because a curvy shape is both modern and feminine. The contrast between the soft, curvy edge and sharp, geometric designs creates balance and harmony in your home or office. A ball or curvy planter will bring a sense of relaxation to your room. Besides, ball and curvy planters can also work as a centerpiece due to their outstanding shape.
Tapered planters
Tapered planters are versatile. Indoor or outdoor, traditional or modern, a tapered planter can accommodate all kinds of decoration. Its curving edge guarantees an elegant touch to your room.
The tapered shape is also useful to draw attention to any of your plants. Planting an eye-catching greenery, either with bold color flowers or impressive foliage, can optimize this usage. This combination can make it an enchanting focal point in your space. One side note, a tapered planter curving inward to the top may be challenging for you to repot your plant.
Rectangle and square planters
Rectangle and square planters may be the most basic. Some may even say they are too boring for home décor. However, if you know how to use them in your design, they can make your space engaging and memorable.
Rectangle and square planters are known for their modern look. Indeed, those shapes are compulsory in urbanistic trends like minimalism or loft. The edgy design of these planters' will easily pop on your neutral-colored background. A big planter of these shapes can serve as a statement piece of your room, whereas a table planter is a complementary piece to your design.
You can also fill your cabinet top with these planters. It can save space and add more liveliness to your house or office. Tall rectangle planters are also great to be a subtle room divider.
Abstract planters
Abstract planters are a piece of art by themselves. Their aesthetic, unique look can satisfy your own need for expression, and serve as an enchanting accent in your room.
Abstract planters are the most attractive. Their unusual shape is designed to break all of the stereotypes and grab attention. Therefore, they usually go well with a futuristic style. However, based on their design and materials, abstract planters can suit any kind of interior design. A wooden or ceramic abstract planter can be a delicate detail in your traditional home.
A planter is not only a house of your plant but a part of your interior design. The variety of planter shapes give you the flexibility to incorporate them into your home. We hope you find some ideas to upscale your living space. And if you'd like even more inspiration on how to arrange planters for great results, check out these easy planter arrangement ideas!