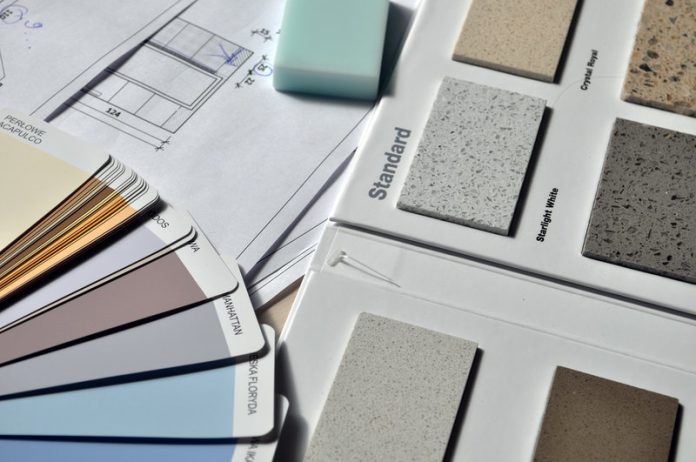 For most homeowners, there comes a time when you eventually want to change things. For some, this could mean something as simple as a new coat of paint in the living room or a bedroom furniture change. For others, though, they want a larger-scale transformation. If you're in this latter category, you may be wondering how you can afford your next home renovation. Luckily, there are a few strategies you can use that will make your next renovation a little more affordable. By using these strategies, you can turn your ideas into a reality and make your home look just how you want it. Here are the strategies to try:
Take Out a Loan
A loan instantly gives you the money you need to pay for your renovation. The catch is, you need to pay it back over time with interest. However, with some proper planning, you may find that you're able to afford the monthly payments and that it's worth it to get your home renovated.
Once you decide that you're going to get a loan, you then need to decide what sort of loan you want to get. One option is a simple short-term cash loan from a bank or other lending institution, but these can often come with high-interest rates. Another option is to get what's known as a refinancing loan. According to Rock Mortgage, a provider of Texas cash out refinance loans, a cash out refinance loan is like "a cross between an equity loan and a traditional refinanced mortgage." Essentially, you use the value of your home to withdraw some equity and extend your mortgage, allowing you to use the money now and pay it off over time.
Whenever you decide to take out a loan, make sure you research different options and compare them against one another. Consider both the short-term monthly payments and the total amount you'll pay over time. Choose the loan that best fits your situation, as you don't want to take out a loan that you can't afford to pay.
Start a Savings Plan
If you don't mind waiting a little while to start your renovation, a simple option is to start a separate savings plan. With a savings plan, you can take a small portion of your paychecks each month and place them in a separate savings account. As time goes by, the amount will continue to accumulate and even earn a little interest on it.
The benefit of opening a separate savings account is that you'll be less likely to touch this money early. We've all been in a situation where we start to save up for something, but then something else comes along. If you truly want to renovate your home, resist the urge to touch your savings money early as best you can.
Look for Tax Breaks
Depending on the renovation you want to get, you may be eligible for tax breaks in your state. For example, some states provide tax incentives if you upgrade parts of your home to use green energy sources, such as solar power. Research any tax incentives in your state for home renovations and see if they apply to you. Then analyze your own tax situation and see if these rebates are worth the cost of upgrading. Weigh the potential tax breaks at the end of the year versus the cost of getting the renovation now and see if it makes sense.
DIY or Professional?
Finally, you'll need to decide whether you want to do this renovation yourself or hire a professional. The primary factor that determines this is if you can actually do the work. If you don't have the skills or time to perform the renovation, then of course you'll go with a professional. However, if you're a bit handy or at least adventurous, performing the renovation yourself could save you some money.
When you conduct a DIY renovation, you don't have to pay for labor costs. All you need to pay for is some supplies and tools, then dedicate some hours to getting it done. Not only does this save money but it gives you a great sense of satisfaction at the end. However, also consider that if you make mistakes during the renovation, it could cost more to undo them than it would have initially cost you to hire someone. Consider the pros and cons and decide which avenue is best for your situation.
Affording Your Next Home Renovation
As you can see, you have some options when it comes to affording your next home renovation project. The best way to start is by carefully planning out your renovation and seeing how much it will cost. Once you do that, you can make decisions regarding how you'll fund it and whether you want to do the work yourself. Your home renovation goals are closer than you think – all you need to do is take advantage of the options in front of you.