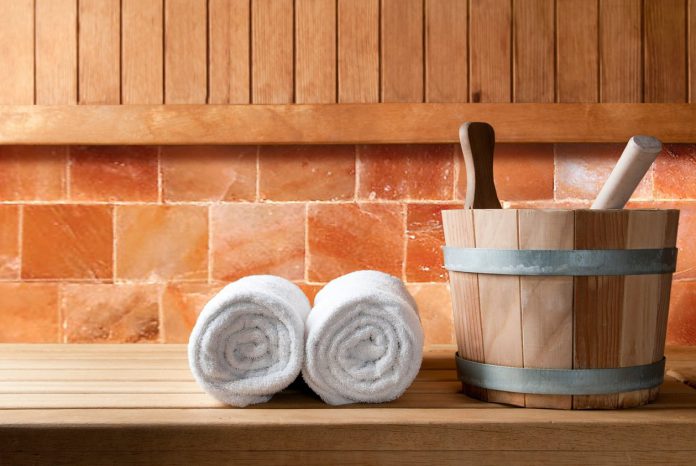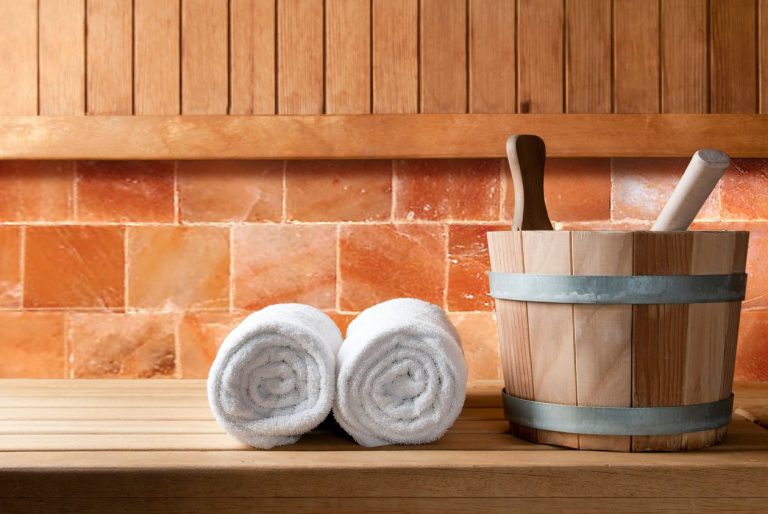 There are numerous ways to install bricks in a home house to improve its look and attraction. If you are an artistic-minded person, it will be so easy to do this job. Otherwise, you have to hire a professional mason or interior designer for the best results. Salt bricks and its wall can amazingly change the look of your home.
Decorative and Health Improving Ideas in Home with Himalayan Salt Bricks
When it comes to decoration or interior design ideas, using salt-brick will give you a distinctive look. It will really grab the attention of all the guests. This decoration will bound all the guests to ask you about its origin and from where did you buy it and from which item it is made?
1- You can install bricks in the TV lounge
In the TV lounge, there are different places where you can beautifully install these Himalayan salt-made bricks. For example, you can attach them to walls decoratively. You can even make different shapes such as hexagons, pentagons, rectangles, squares, etc. Moreover, you can create borders and patterns as well. Basically, it depends more on the mason and the artistic mind person, how they fix these extremely beautiful Himalayan bricks.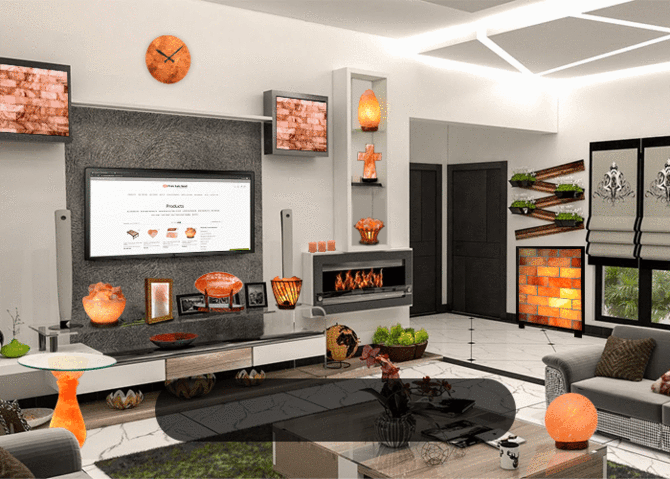 2- Make your home naturally de-humidify
If you are living near the beach or in the basement so this would be the best option to fix Himalayan salt here. It will magically help you work as a de-humidifier. In the US, almost all people have a basement in their homes so they should fix these salt-made bricks there to make their home free from suffocation or any air difficulty.
3- Salt wall in the home will kill allergens
Pure Himalayan salt has the properties to release negative ions in the air so the environment will be humid. It is great news for the people who are badly suffering from the allergy. Most people are severely allergic to the particles of dust, pollen, alcohol, and other substances so now they don't have to worry more. They have a natural option to adopt in your life. There are no side effects of this therapy.
4- Elegant and Unique Entrances
There is also the best option to attract the attention of visitors or guests at first sight. You can fix these beautiful bricks in the entrances of your home rooms or other places. You can place them at the borders of doors and windows as well. Moreover, if you will fix the bulb behind the bulb so it will be another great idea.
5- Fix LED Light Behind these Beautiful Bricks
Try to fix the bulb behind these bricks and you will be just surprised. These Himalayan salt tiles made of pinkish Himalayan salt are extremely beautiful when a bulb attached behind them. After illuminating effect, rock salt turns pinkish to bright orange which looks extremely attractive. Salt bricks can also work as lamps if you think deeply. By placing LED lights you can give an alluring environment to your home and gonna give your homies peaceful and dreamy surrounding.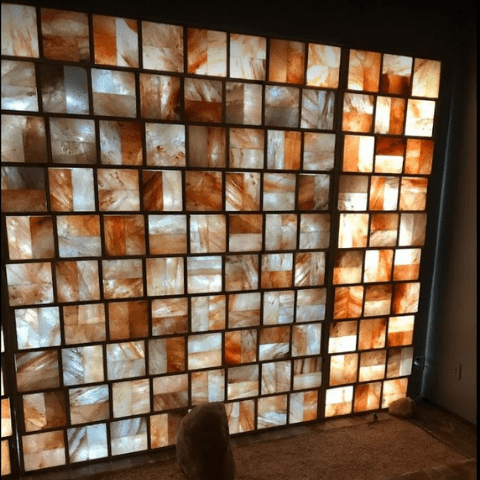 6- Installing LED light behind the rock salt wall will give you better sleep
It is proven after research that spending time near Himalayan salt gives you sound sleep. Basically, it purifies the air and gives you healthy and peaceful breathing that ultimately leads to better and sound sleep.
7- What about installing salt bricks on stairs?
It will be another splendid idea to improve the look of your home. Make your home a place of attraction. The ways to install bricks on stairs are following
I- Fix them in the border of stairs.
II- Can be fixed on the riser part of the stairs.
III- Can be fixed on the tread part of the stairs.
8- Make your kitchen natural Himalayan environment
Build your kitchen into a stunning and natural place. All the smoke will be turned into clear air because pure Himalayan salt ionizes the air and kill all the allergens. All the little particles will be killed by pure Himalayan salt.
9- Do you know Himalayan bricks can kill bacteria in your bathroom?
It amazingly kills the bacteria in the bathroom because it contains anti-bacterial properties as well. Moreover, make your washrooms lit and charming place. Many people don't focus on the look of the washroom but it really matters. Every place in the home has the right to look beautiful.
10- Be Unique! Fix Himalayan salt-made bricks on the roof
It is not difficult as you may consider. It is easy and really unique and nobody around you may have installed brick on the roof like that. People always want to be unique so this could be a great idea to fix bricks like that.