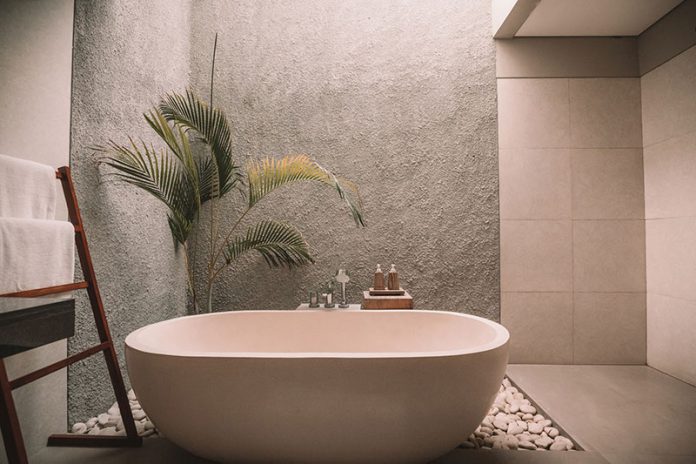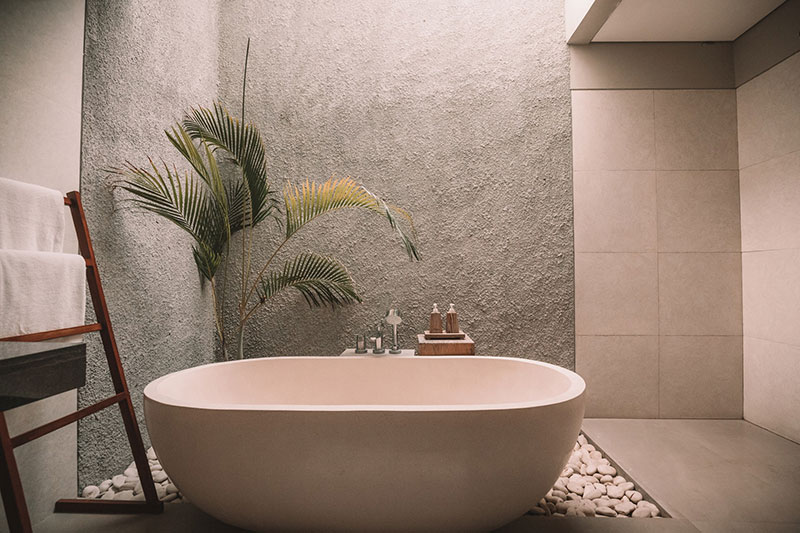 According to HomeGuide, the cost of tiling a shower or bathroom walls is around $7 to $25 per square foot. Add to this the cost of labor, which can range from $5 to $14 per square foot, and you know that you have to consider carefully what tiles to use when upgrading your bathroom to get the most out of your money. The colors you select for your bathroom tiles can help make the space appear bigger, depending on the theme that you are aiming for. But aside from that, considering the design and style of the tiles should be taken into consideration, too.
Go Bold With Graphic Patterns
Graphic tile patterns can be used in bathrooms as accents on the walls or on the floor. Their patterns can range from bold to subtle, with different graphic designs to choose from. Depending on the look that you are after, you can fully tile one section of the wall with a sweeping graphic pattern, or stick with partial tile to add depth and dimension to your space. With intricate patterns to choose from, you can show off your creativity with ease.
Add Unique Elements With Dimensional Tiles
Rectangular tiles are often used in bathrooms, but if you want to make this space look unique, dimensional tiles are worth checking out. Hexagonal tiles are coming back into the limelight, and they are not just perfect for bathroom floors. They can also be used as accent pieces, by arranging them in patterns across the wall. You can also use them on a large scale such as on the entire bathroom floor or walls.
Neutral Never Fails
Small bathrooms can benefit from using neutral colored tiles to make their space appear bigger. And it is not just white colored tiles that work here, but other neutral shades too like beige. Since the bathroom is a place where you can rest and relax, applying tiles in neutral shade can create that atmosphere. This doesn't mean that your bathroom will look lifeless, because you can add accent pieces to add pops of color to break the monotony.
The bathroom needs to be updated from time to time, and if you are considering replacing the tiles here, following these trends is going to be worth it. Not only will you give your bathroom a fresh new look, but you will also get the chance to show off your creativity.