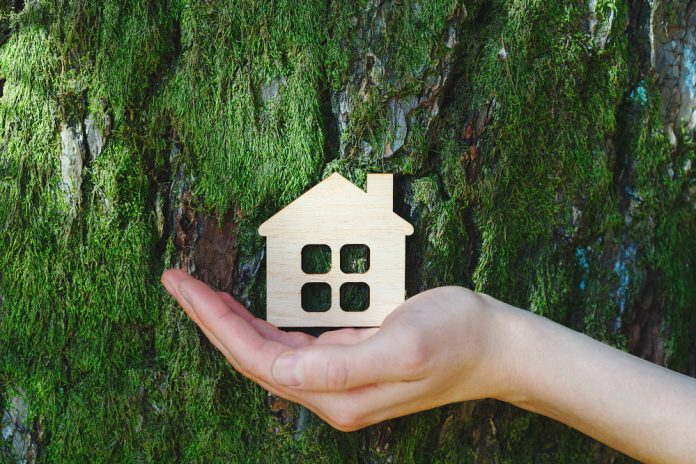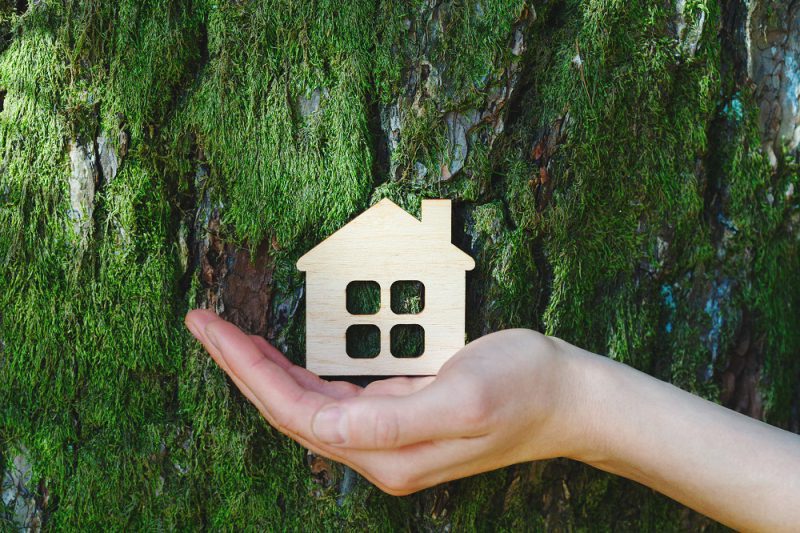 We all dream of building a home one day, but as the environmental problem worsens over the years, its now every homeowner or landowners responsibility to consider the impact they might have on the environment by doing so. Many people assume that building a sustainable home will cost them more money, but actually, there are plenty of ways to make sure your new home is eco-friendly right through from the materials you choose to the way it faces on your land.
Here are some of the key ways that you can build a home that's as sustainable as possible in 2021…
Eco-friendly materials
The most important thing to consider prior to commencing a self-build project is your materials. These days, you should always use a fabric first approach to designing and building a home. The fabric first approach involves considering the sustainability of a property right from the offset with the materials you choose.
The goal should be to make your new home as sustainable as possible by opting for materials like timber-engineered solutions and aircrete that hugely improve the thermal performance of the end result. Prioritising sustainable materials means your home will be intrinsically efficient, as opposed to needing additions like renewable heating systems or ventilation adding once the property is built as an afterthought. Roofspace Solutions offer prefabricated timber frame homes and roofs that, despite being quick and efficient in construction, are built using the fabric first approach to achieve a high thermal performance through ensuring minimal thermal bridging.
Heating methods
As well as making sure you choose the right materials to build a sustainable home, there are other aspects to consider that can have an effect on the overall efficiency of your property like heating systems. Those building a house should always consider the low carbon heating systems available to find a solution that works for your lifestyle and property.
In 2021, there are plenty of low carbon options that don't have to stretch your budget, like heat pumps, storage heaters, eco boilers and even thermal panels.
Ventilation and insulation
Ventilation and insulation are both key components of building a home and can have detrimental effects on your property's sustainability and energy-efficiency if not done right. Homes should be well ventilated to allow you to make the most of the natural fresh air and circulate this throughout your home, rather than relying on external ventilation units.
In the same vein, when building a new home, insulation and heat retention is key to minimising your energy usage. By opting for materials with a high R-value, you can reduce the amount of heat energy transferred through thermal bridging to retain as much heat as possible and rely less on central heating systems to keep a warm home; hugely reducing your carbon footprint.
Location
When buying land, there are a large number of factors to consider, one of these being the location. To make your build project as sustainable as possible, find a location where you can cause as little disruption as possible to the surroundin environment. Ideally, your land will have existing gas lines and water hookups to avoid uprooting the land.
House size
The stereotypical idea of building a house is to go for a property that's as big, spacious and somewhat unique as possible. However, this isn't the most sustainable way to do things. At the design stage of a self-build, consider how much space you really need as generally, the bigger a house the more energy will be needed to keep it warm, the less materials you'll need and the smaller and less impactful on the environment the construction will be.
House orientation
The orientation of your property is another aspect that can determine how sustainable your home is. Aim to build your house south-facing where possible to make the most of natural light and heat energy from the sun and reduce the overall carbon footprint of your property.
Durability and resilience
Last but not least, self-builders should always consider the longevity of their planned property. Homes are always built to last, but to put sustainability at the forefront, use a fabric first approach that considers which materials will be the most durable over the years and resilient to changes in temperatures or harsh weather conditions.