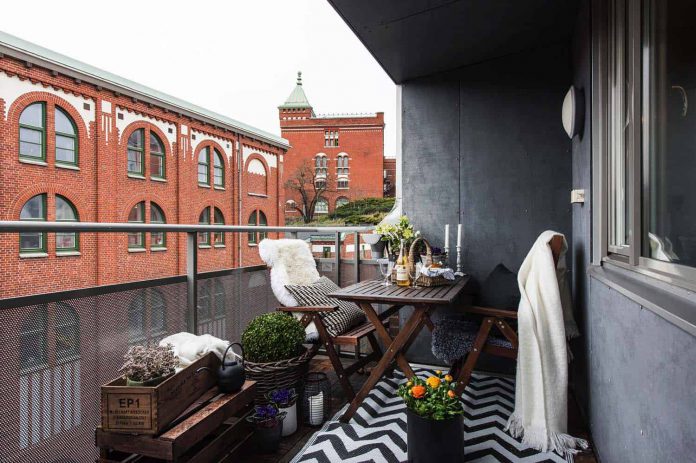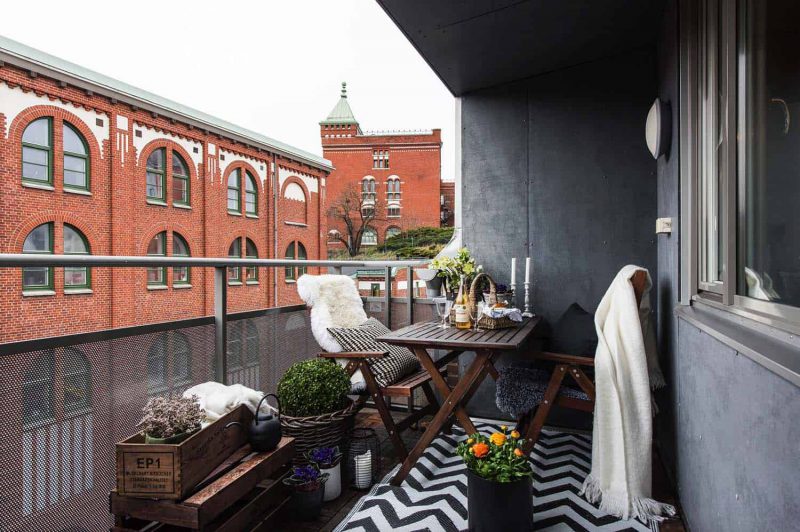 Let's be honest, we have all looked for homes with an attached balcony to them, right? Even if it meant spending some additional bucks for the same, it's absolutely worth it. A balcony attached to your room is bliss, and if you wish to give your balcony a little makeover then keep on reading for some wondrous ideas.
A balcony comes with a lot of aesthetic features. But at the same time, if you want to transform your dream balcony into reality, you need to work on a few features, decorate it, and in a few simple steps, your balcony will be your most desired location at home.
Here are some amazing ideas from us!
1. A coffee table
Perfect sunlight, pleasant weather, and birds chirping around – what else do you want for your perfect morning coffee or tea? A coffee table, right? So, why wait?
Find a beautiful coffee table that goes with your style. And not only to decorate your space but also make optimum use of it. A sleek and modern coffee table will not make it look stuffy, or too empty, and will also serve as the perfect start to the morning.
Your balcony will turn into your own little café, whenever you want. Look for a foldable, or easy-to-move coffee table so that, when needed, you can easily remove or relocate it.
2. Use Hammock Chairs
Most things mentioned above will serve their utility inside your apartment as well. But if you want to make the best use of your balcony, you cannot afford to not have a hammock chair in there.
Have you seen movies that have hammock chairs in the setting? Doesn't it look super aesthetic? Besides that, there is nothing better than lying down in your hammock chair on a sunny day. There is a different vibe to it that can give you vacation feels inside your own home!
3. Pack your balcony with greens
If there is any place in your house to be loaded with greens, it has to be your balcony, for obvious reasons.
In most houses, sunlight best reaches the balcony, so they are perfect for some herbs and planters. They look great for decorative purposes, as well as have innumerable health benefits. Choose the ones that are easy to maintain and do not require too much time and attention.
4. Look for floor pillows
We aren't particularly big fans of balcony furniture, because it will make your balcony look small. Plus, cleaning and maintenance can also be a problem. Floor pillows serve the exact same purpose, are affordable, and can also be portable. Moreover, after a tiring day, they are truly a great option to just relax comfortably on your balcony.
5. Make the best use of wall space
Don't leave the wall empty. Leaving it blank will make your balcony look a lot less attractive. Treat the walls in your balcony just like an extension to your apartment.
Add multiple pieces of art like paintings, posters, etc. It's highly recommended that you must invest in water-resistant art so that it prevents any kind of damage. Some people also invest in bookshelves for the walls, giving their balconies a different edge.
6. Adding lights
String lights, outdoor lamps and lanterns, sconces, and outdoor pendants – jazz up your balcony with different kinds of lights, and you will fall in love with your place. Beautiful lights around you with a mesmerizing view, sounds nice, right?
Adding plenty of lights also means your balcony is apt for your photoshoots, romantic dinners, and for movie nights!
7. Add a shade
We love the sun, definitely, but some days, it can be a problem, especially in tropical regions. You see, you want your plants to have plenty of it, but at the same time, too much of the same can give you reasons to avoid the balcony.
This is when a form of shade, like a shamiana, or a classical stripe can come in handy. Plus, they also act as a cover during rains.
Over to you…
Whatever we mentioned above, are neither too expensive, nor fancy, or even difficult to spot. These simple yet beautiful ideas will definitely make a difference in your house and in your life.
We understand that it demands a little effort and maintenance but trust us, it is all worth it. All you need to do is to make sure the basic maintenance is dealt with. Treat your balcony with love, implement the above-mentioned steps, and you will eventually be able to turn your balcony into the most beautiful spot in your house.