Roohome.com – Minimalist apartment design with a simple wooden interior is very elegant for making a comfortable space. It looks so simple but still gives the aesthetic value for its space. You can combine it with the soft color scheme and the clear marble floor plan. Both of them are the important element that can make it more beautiful.
Open plan kitchen living room design ideas
An open plan kitchen living room with the beautiful wood interior will make you and your family feel comfortable while resting in this space. It looks natural and creates the warm atmosphere that perfectly blend with you. For its furniture, you can choose the simple design with the dark color. It will balance the wooden element around. But, you still have to make it brighter with lots of lighting. It is possible for you to combine a traditional and modern lamp design that you want to put there.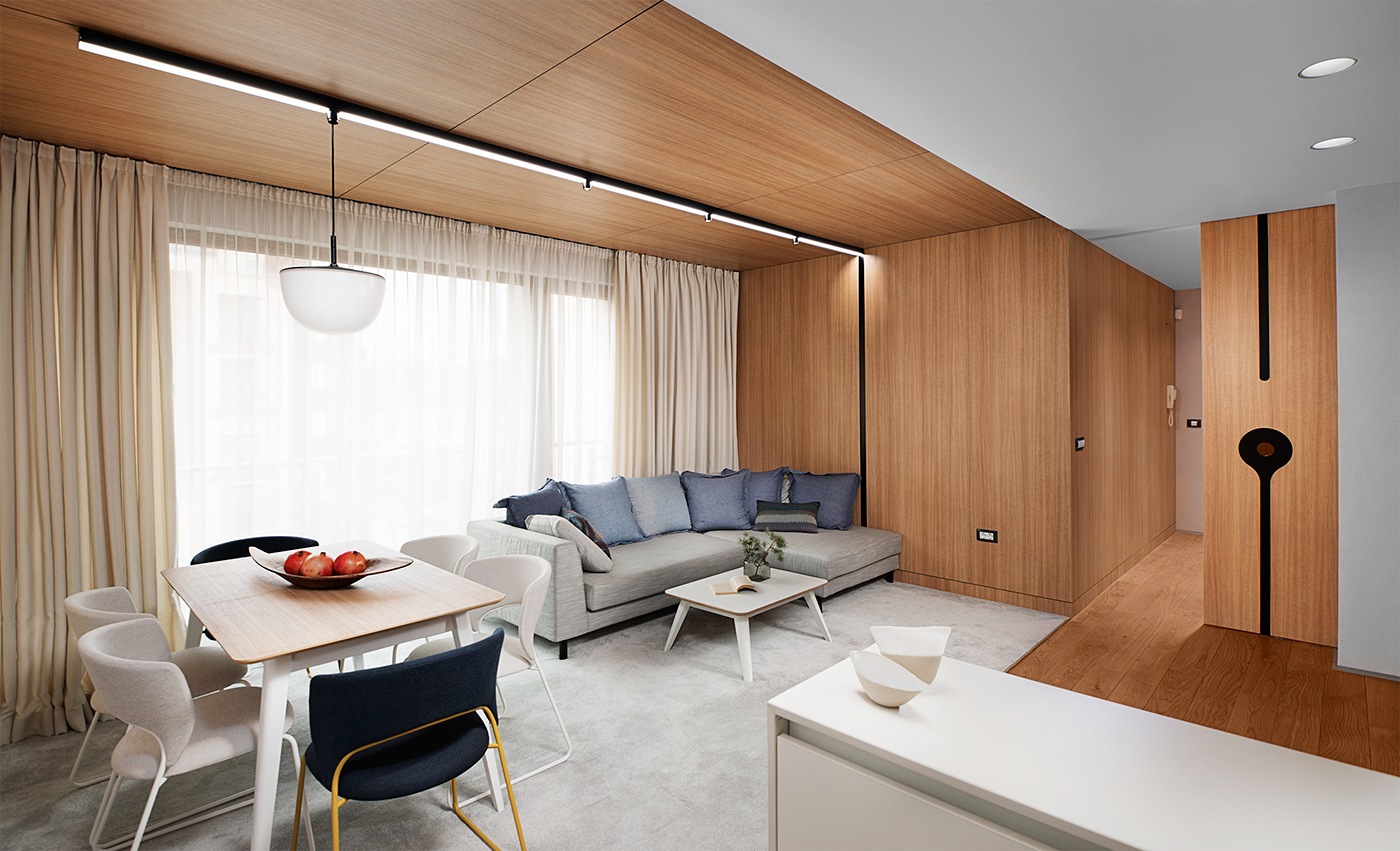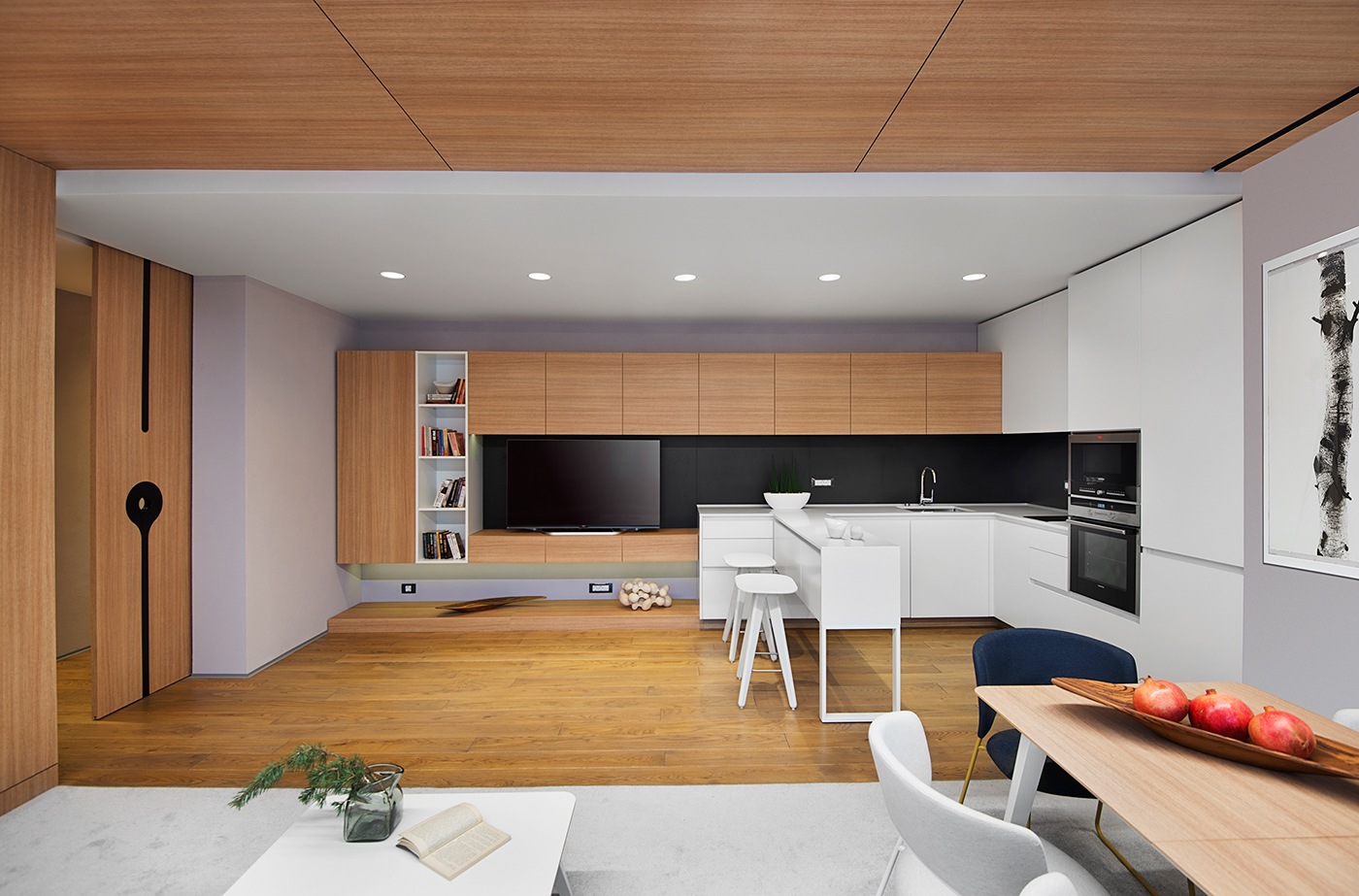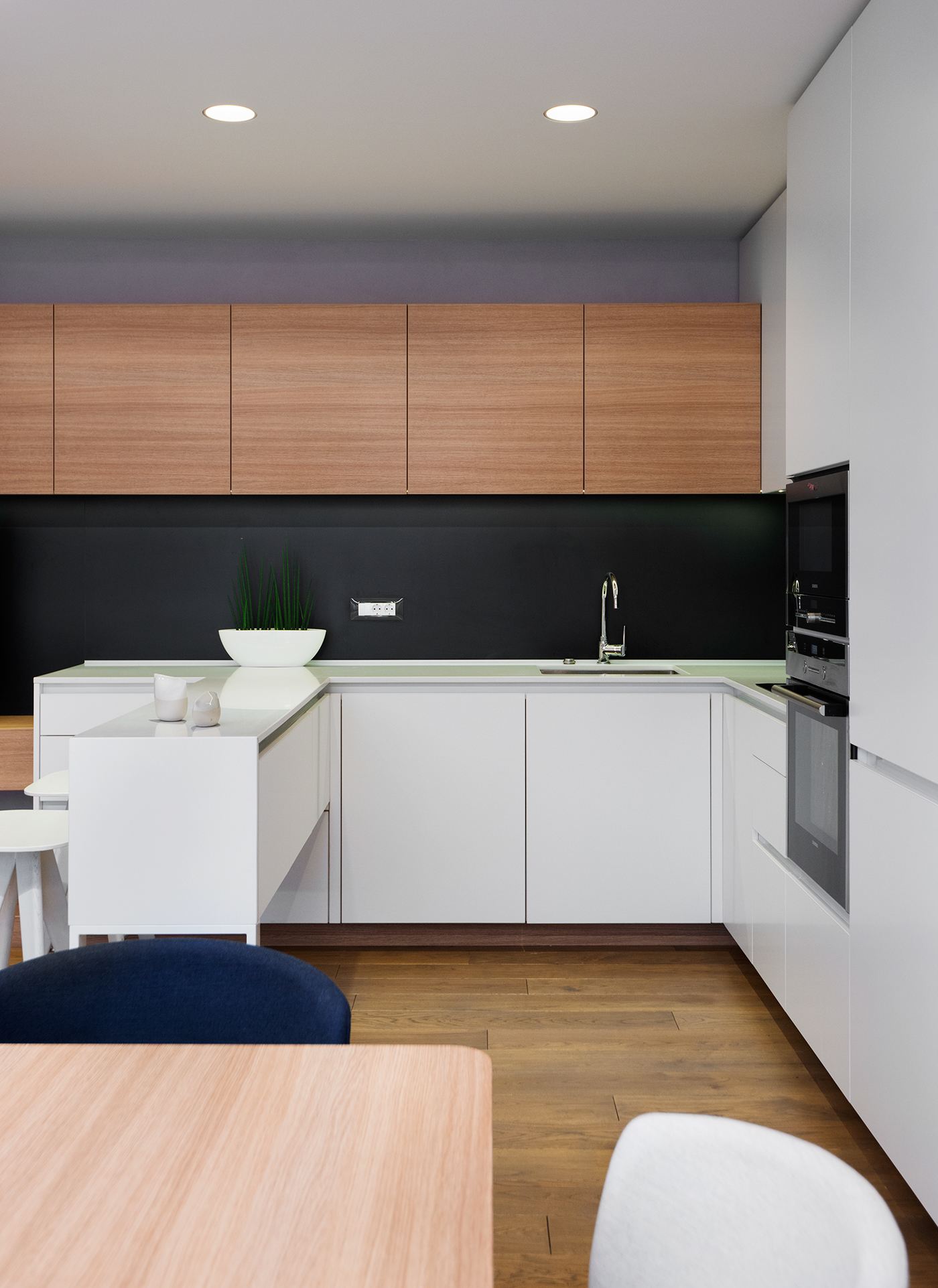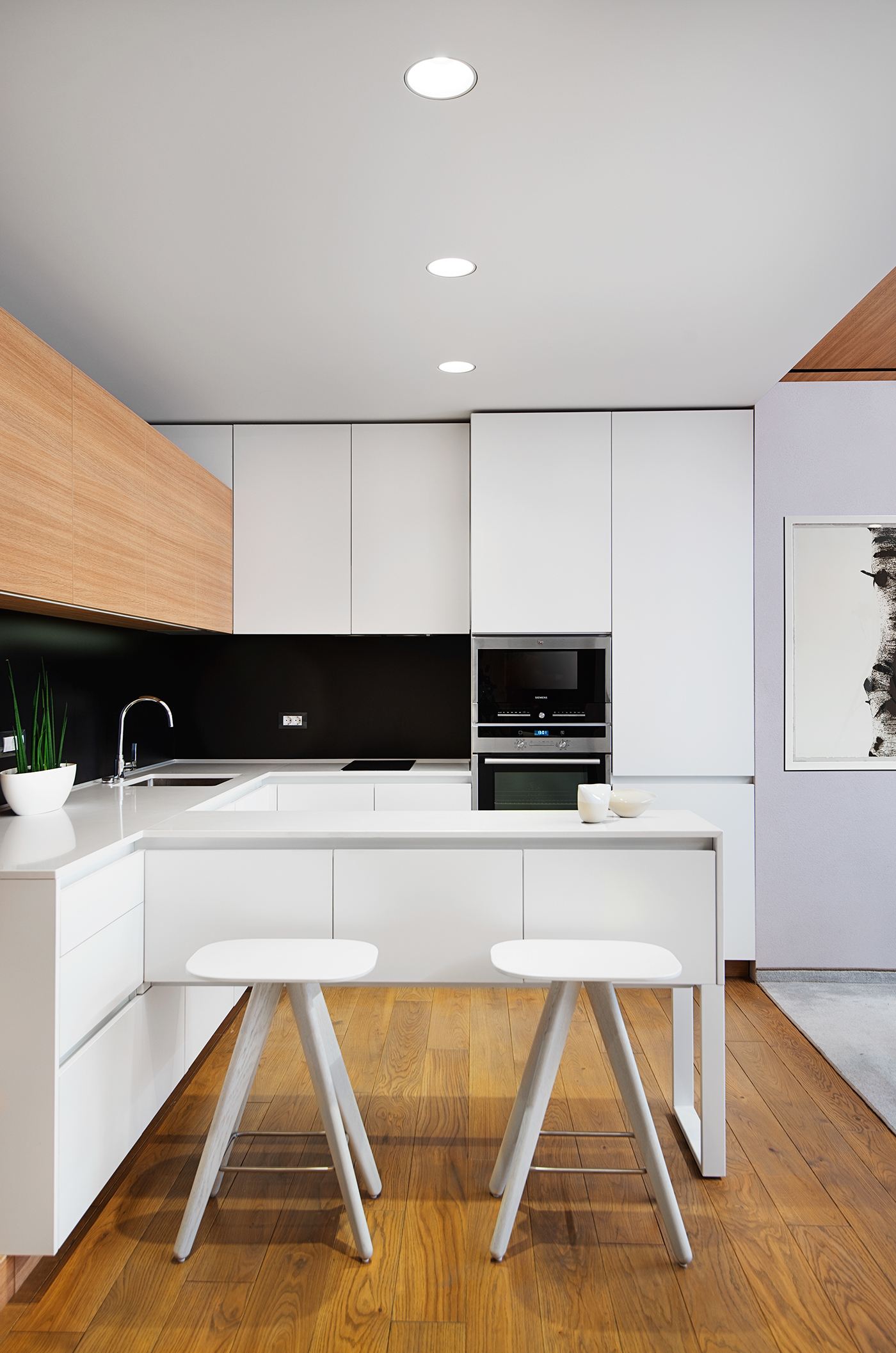 Black and white kitchen theme with a small bar is the right choice for completing the concept that you want to appear. You can make it simple and looks tidy by adding lots of cabinets that can save your kitchen stuff properly.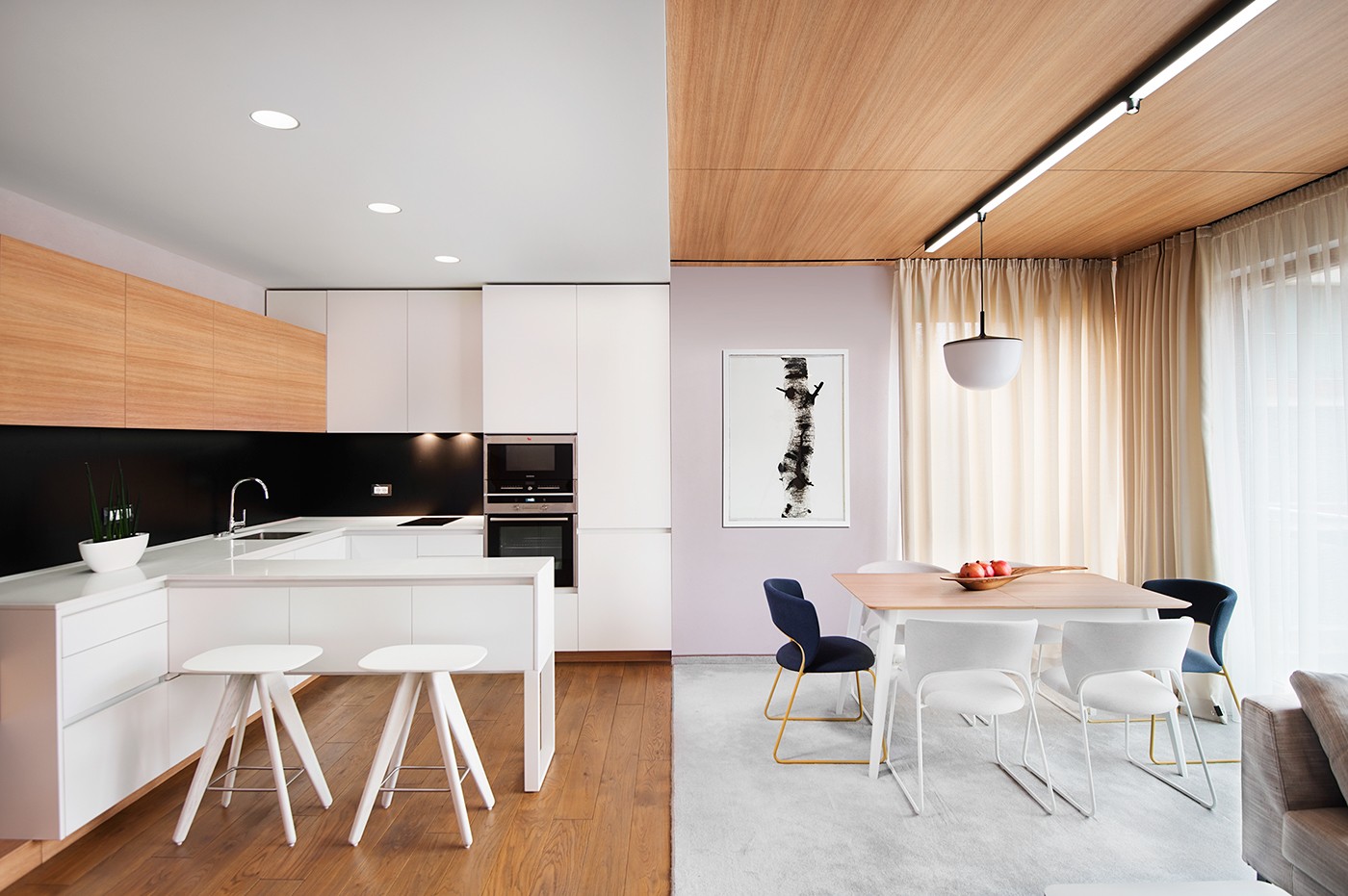 It will be better to use the same color between your kitchen and dining. Do not worry, because your minimalist apartment design will not look bored with it. This will make it more elegant and nice.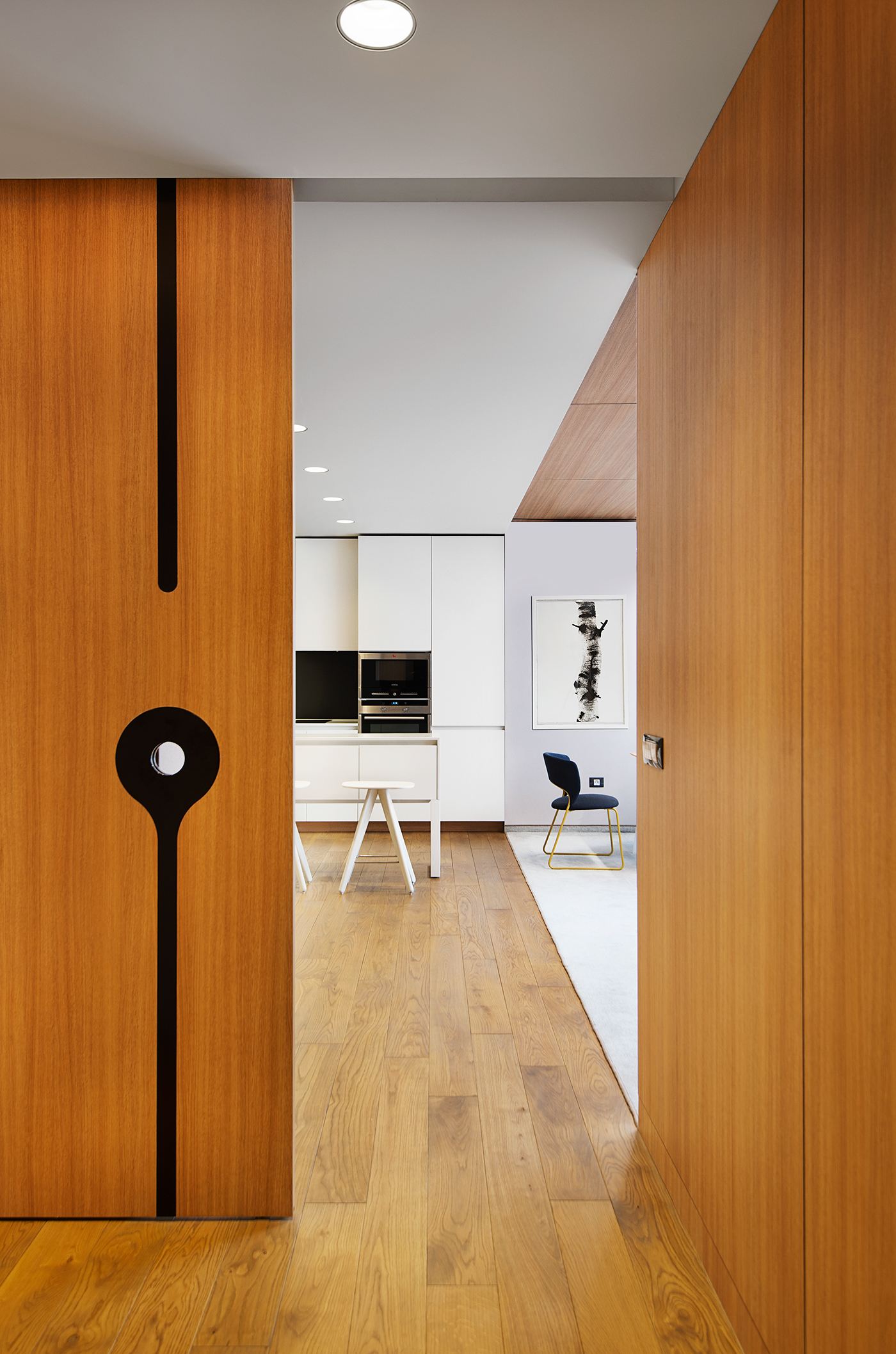 Minimalist and elegant bedroom theme
Minimalist bedroom theme is perfect to create a cozy feel. It is very simple and easy to apply. That also do not use lots of feature and accents. So, you can save your budget. But, you still have to prepare the simple decoration that can decor it effectively. Fimera design uses black and white for their bedroom paint. You are also possible to follow it and you will get the perfect bedroom.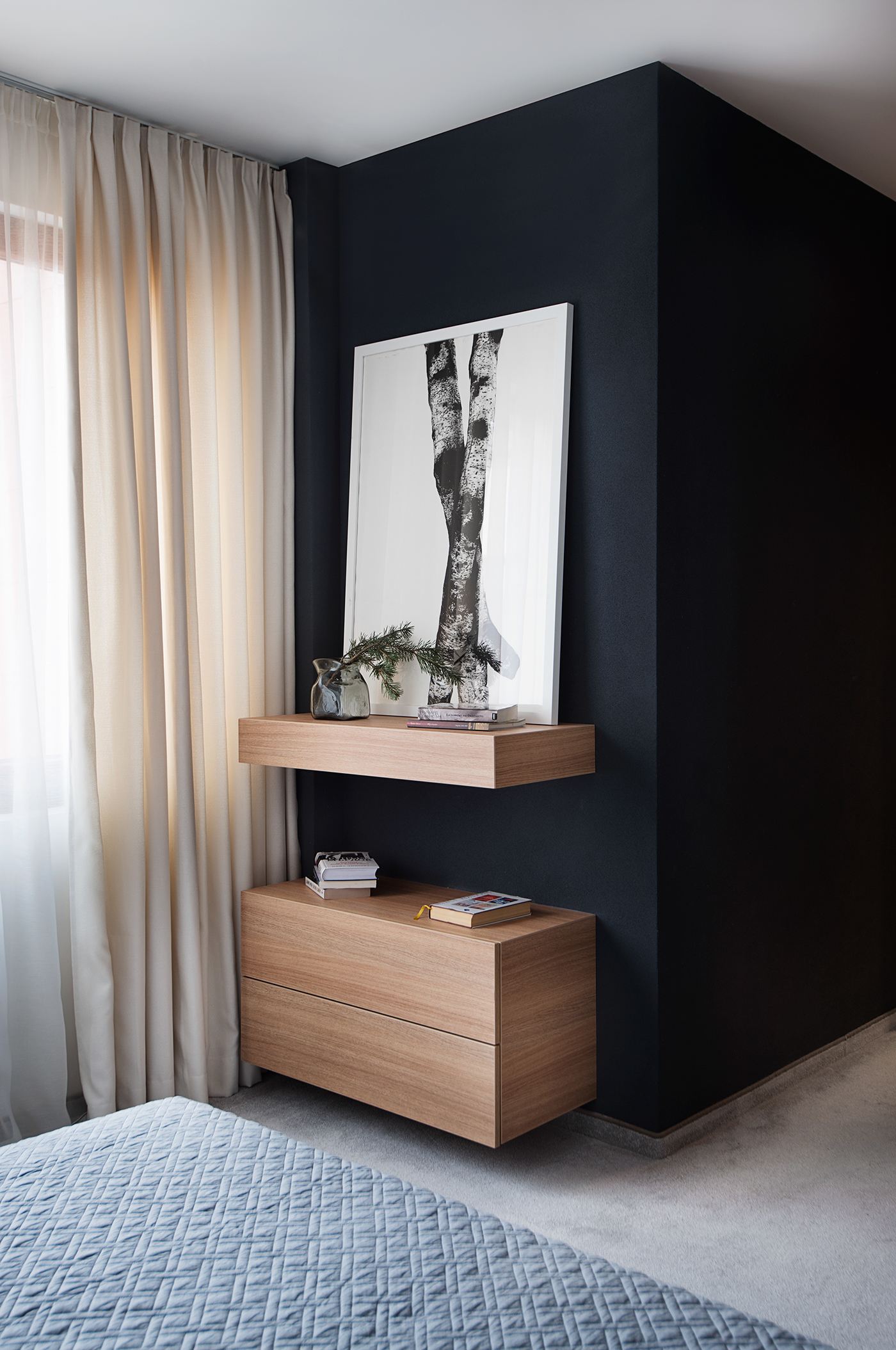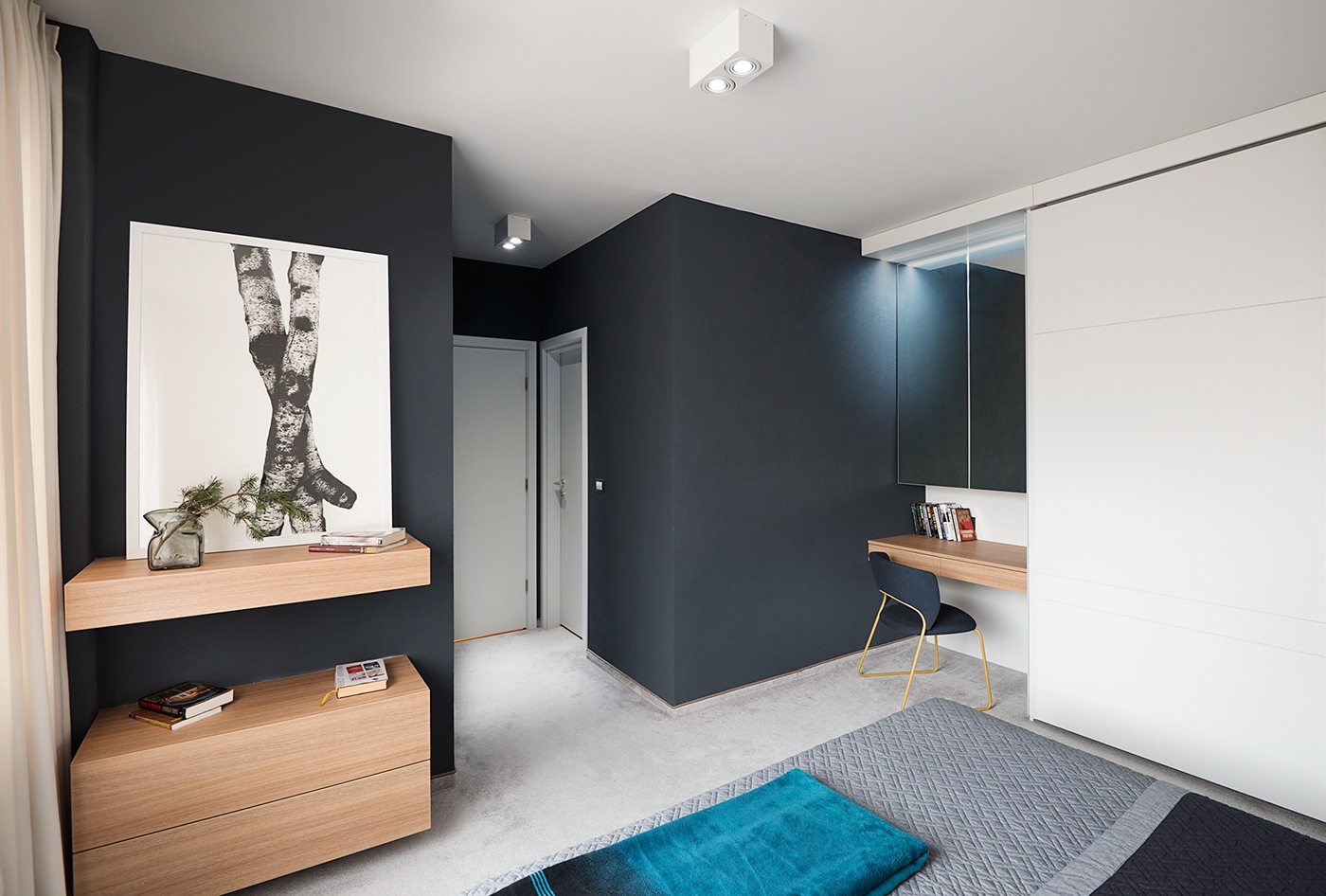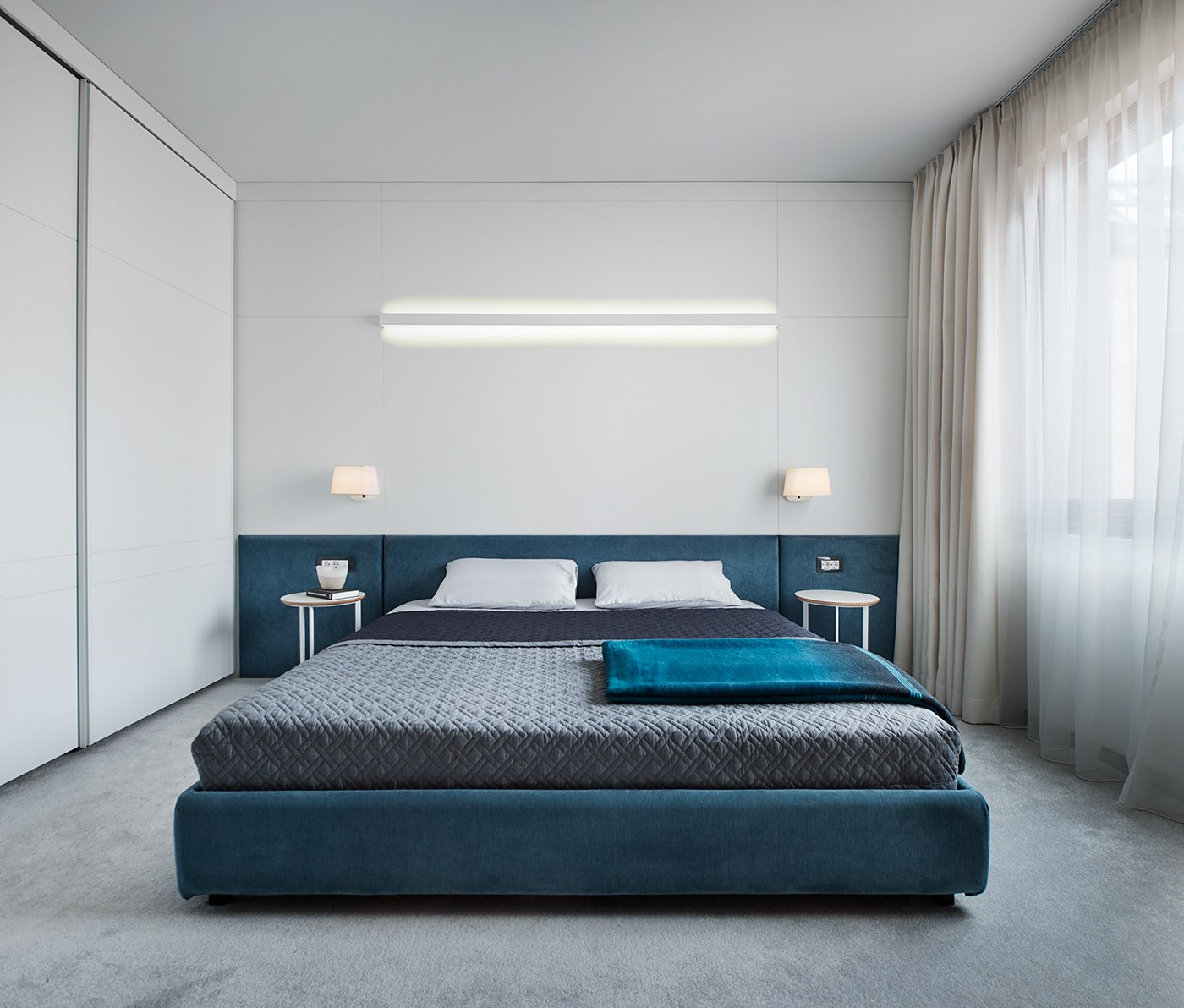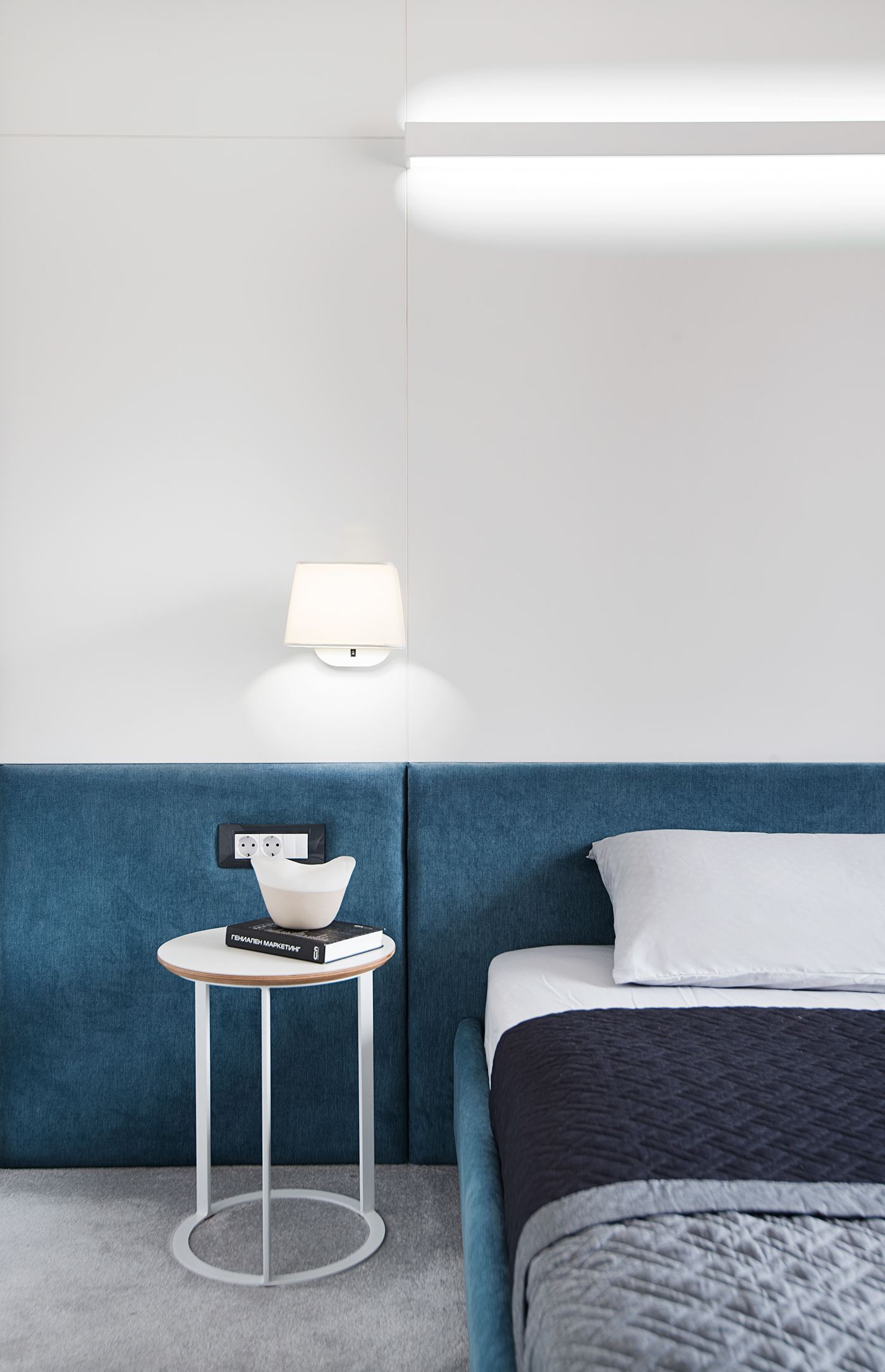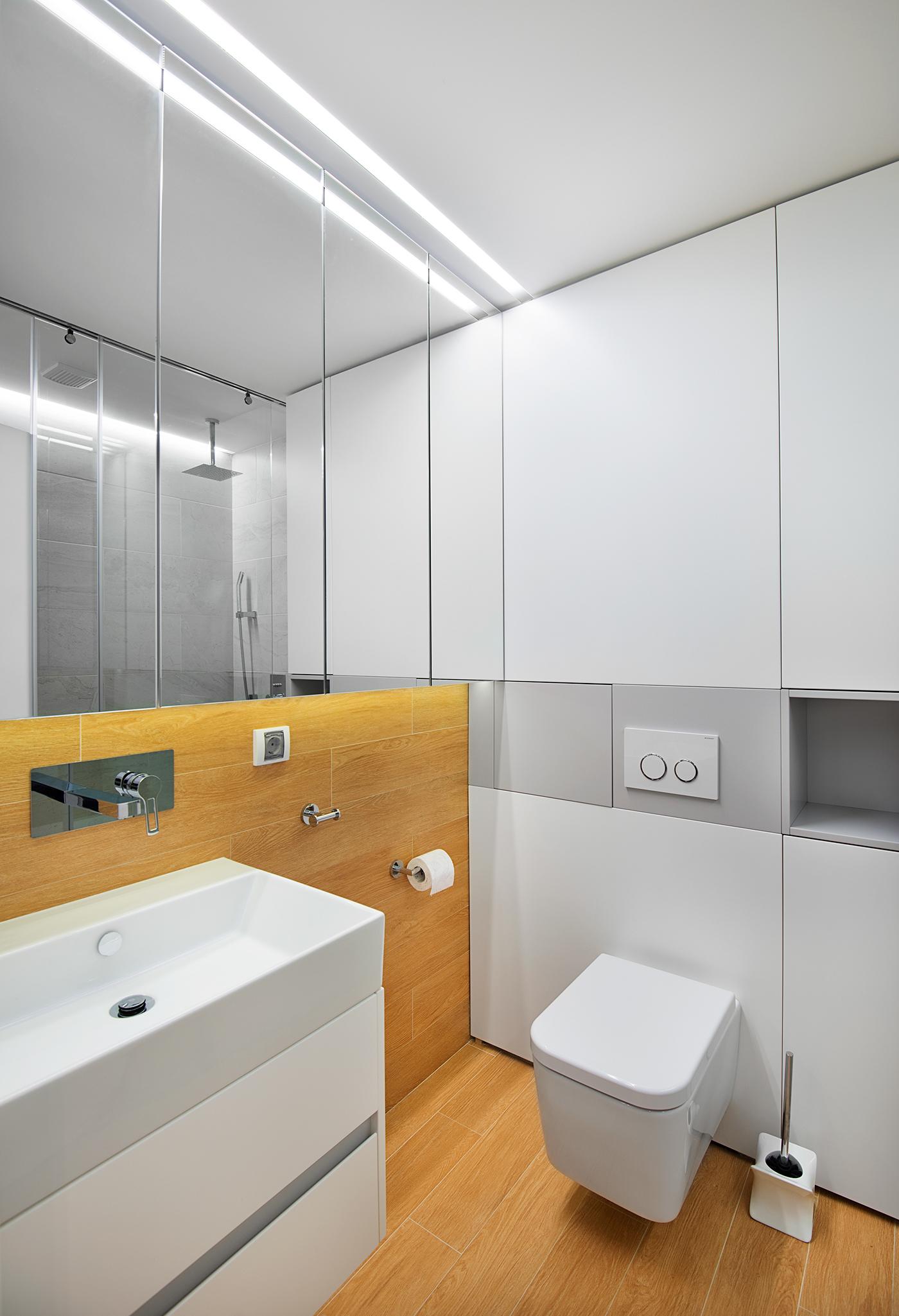 This small bathroom with glasses decoration is a great choice actually. It can be the solution to make it look wider. White and wood theme will make it more interesting. But, you are free to choose the theme that can fit with your style. You just have to ensure it is available for small space. So, how about this minimalist apartment design? Hopefully, you will get the best ideas for your apartment.