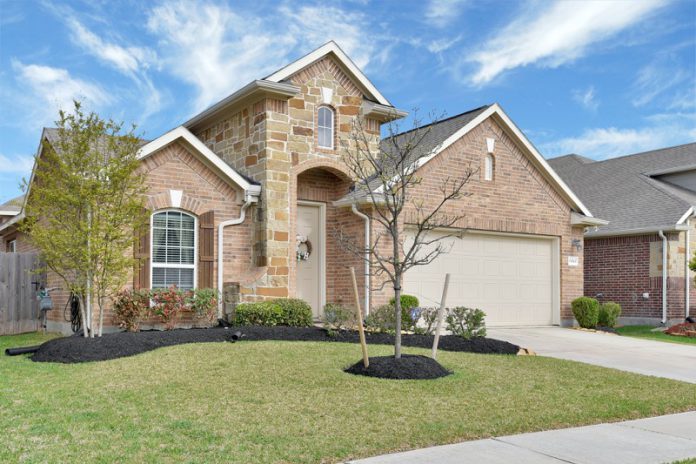 Nowadays, almost everybody wants to own a home. If not that, you may be interested in buying a property to sell in the future. Whichever the case, you need to buy property in a great location. One of the most popular locations in the United States where realtors are scrambling to get a piece is Highlands Ranch, Co. Chances are that someone who wants to relocate to Denver City will prefer to settle on Highlands Ranch, Colorado.
Highlands Ranch refers to a small unincorporated community located in Douglas County of the Colorado State, US. This city has thousands of properties and a population exceeding 5.7 million people. The real estate market in Highlands Ranch has maintained a high status for many years. This has been evident even in times when the market is low in other parts of the country.
Millions of people are demanding properties in this city every year which has made the market to be strong all along. It's a great place for those who love the convenience in their places of residence. If you get to Highlands ranch you will find that most of the residents live close to shopping malls, bistros, or cafes.
One of the greatest malls in this community is Park Meadows. This mall boasts of more than one hundred and eighty specialty stores and several department stores. If you want the best food in Denver, this is where you can find some of the best restaurants. If you move to Colorado with your family, living in Highlands Ranch enables your children to access Douglas County schools. The institutions are popular across the country for quality education and a serene learning environment.
As we said earlier, the real estate market in this community has exceptionally stood above the other parts of the city and the entire country. It's the most stable real estate market in Denver even in times of economic recession.
If you want to buy some property in this region, you are open to several options including single-family homes, golf course homes, condos, and apartments. These properties vary in price depending on their size, design, and closeness to social amenities. Though we have a few properties costing below $300,000, others are going for up to $10 million or more. The property you purchase depends on your taste and preference and of course your budget.
Wherever you go, the strength of any market depends on the consumers' spending power. Douglas County is among the richest counties in the Country and has more than one hundred thousand households. The 2017 United States Census Bureau data indicates that Douglas County's annual household income was $111,154 while the national average was $57,652. According to the same report, the poverty rate in the United States is 14.6% while that of Douglas county lied somewhere around 3.6% in 2017.
This information tells you that residents of Douglas County which Highlands Ranch is part have a higher spending power than most citizens of the United States. These factors have led to the steady position of the real estate market in Highlands Ranch, Co.
If you are planning to relocate to the United States, I suggest you consider Highlands Ranch real estate for your residential or commercial needs. The same should happen if you are a realtor who wants to invest his money in profitable properties. Though they may be a bit costly, you are assured of high returns within a short span.
The properties in Denver city are stunning with an amazing surrounding environment and landmarks. Once you move here, you have a guarantee to enjoy your stay. This is especially if you live in Highlands Ranch. Any property you buy in this community is worth every coin you pay for it.
If you love doing business, Highlands Ranch is a great place you can invest your money. With the high annual influx of tourists to the community, a business that targets the tourists can give you good returns. We have an array of tourist attractions including spas and wellness centers, nature parks, sites and landmarks, museums, and much more.
Improving Your Highlands Ranch Real Estate Business
No one wants to invest their money without good returns and realtors aren't an exception. If you are well-experienced in this business, you already have several loyal customers who will refer new clients to you. However, the case is different for beginners who are less informed about the real estate business trends and strategies. The worst about it is that you will face stiff competition from existing businesses. As an entrepreneur, you must strategize on the ways of beating this competition. Marketing your Highlands Ranch, Co real estate business is a great idea to help you stand higher than your competitors.
If you are a realtor or want to venture into real estate Highlands Ranch, you should market your business to convince clients to work with you. Denver has many realtors and hence you have to be smart than all. Chances are that a realtor in other cities within Colorado or any other part of the country will be looking for clients to buy properties in Highlands Ranch. The high demand for homes and other properties in this neighborhood attracts thousands of realtors across the United States. As a realtor, you can rest assured that you are facing competition even from far.
Use of Local Businesses
Although there are various ways of marketing your business, one of the most effective ways is using local business. One of the businesses you can trust in marketing your real estate business is Park Meadows Mall. This business offers you an opportunity for your businesses to get known to potential clients.
In this mall, there are close to 200 specialty shops and a realtor can take advantage of these investors. These many shops mean that there are thousands of clients visiting the mall. Some could be your potential customers and therefore need to find out a way of making them understand that you sell properties. One great way is to share your business cards with these people. Someone might end up contacting you and buy a property among your offers.
Look for Abandoned Homes
Another way to market your business is to look for homes that have been abandoned or are unoccupied within Highlands Ranch. If you notice any, try to get information regarding it from the neighbors. Once you know the owner, talk to him about your realtor business and express your interest to buy it. You can also leave to leave your card at the door or gate of such property for the owner to contact you when you find it. If the owner is interested in selling the property, he/she will contact you to buy the property or sell it at a fee.
Displaying Flyers
Flyers also work miracles in marketing real estate businesses for both new and existing investors. These posters can be displayed at buildings, bowling alleys, universities/colleges, and any other places with a high flow of visitors. You can offer commissions to people who connect you to people who are willing to sell their property.
Sell Your Company Name
It is paramount to have your company name known to the public as a way of promoting your business. With good marketing strategies, selling your properties becomes easier. When you market your business, you will get better deals on various properties. You will also get amazing tips on properties that are lowly priced due to foreclosures and other factors that lead to low prices. Keep in mind that word of mouth is the most powerful form of communication.
Once you start getting customers and serve them excellently, they will refer friends or colleagues to you. The best thing you can do is to look for great real estate deals that will satisfy your clients. These clients will either refer home buyers or sellers who might end up offering very viable deals. Even new realtor businesses will continue to grow because more business translates to more profit.
In a small urban neighborhood like Highlands Ranch, you will be assured of succeeding in your real estate business. Many realtors in this community take advantage of these marketing strategies to win the hearts of more clients. Even though the world is full of discouragers, adopting the above ideas will make your realtor business popular among property sellers and fellow realtors who may also come forth with some super deals.
Conclusion
With this information, we believe you now understand what makes Highlands Ranch, Colorado a preference for many. If you have any questions you need to be answered about real estate in this community, you can consult the services of reliable real estate agents within Denver. However, you'll be certain of getting a property that's worth the money you pay.