Roohome.com – Do you want to get the creative and beautiful teenage bedroom ideas? You need to choose the right bedroom theme for the first time. After that, you can realize it by applying the right color scheme that can support your concept. You are also possibles to put some accent that will decorate it beautifully. Do not forget to choose the best furniture design that can match your theme.
Soft bedroom theme
Soft bedroom theme will make the owner be more comfortable and enjoy the relaxing atmosphere. Applying white color scheme will help you to create that feel. Why? White color has lots of advantage in beautifying the room. It can make the room looks luxury and also make it cozy for bedtime. You also need to prepare the right bedroom decorating ideas.
Everyone has a different taste, so they will decorate the room differently. But, the most important about the decor is the comfort of it. If you believe that your decorating style helps you in getting the comfortable feel, you need to follow it. But if is not, you may change the style of it.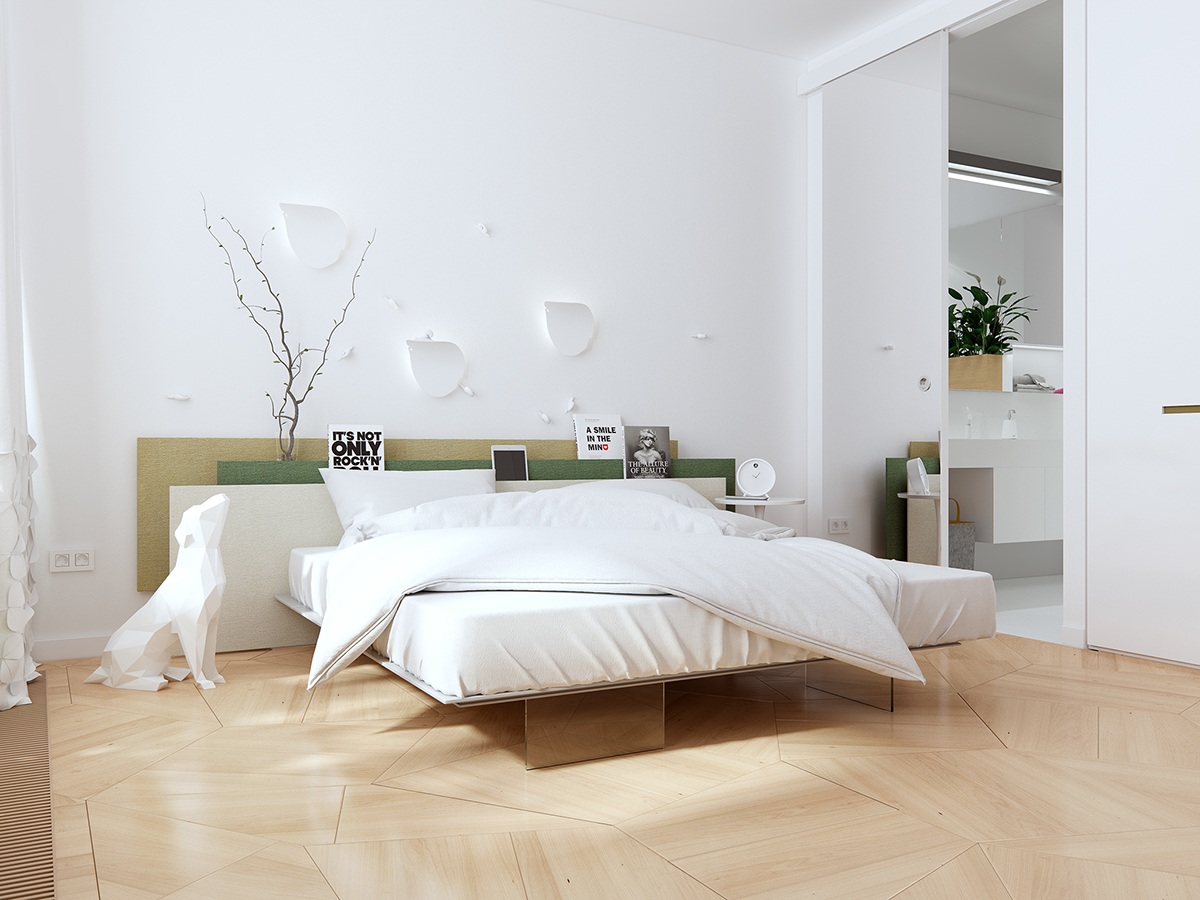 The combination between white and light brown color from the wooden floor produces the beautiful look. It also makes the atmosphere warmer and cozier. If you want to create the relaxing feel, it will be better to minimize the use of accent.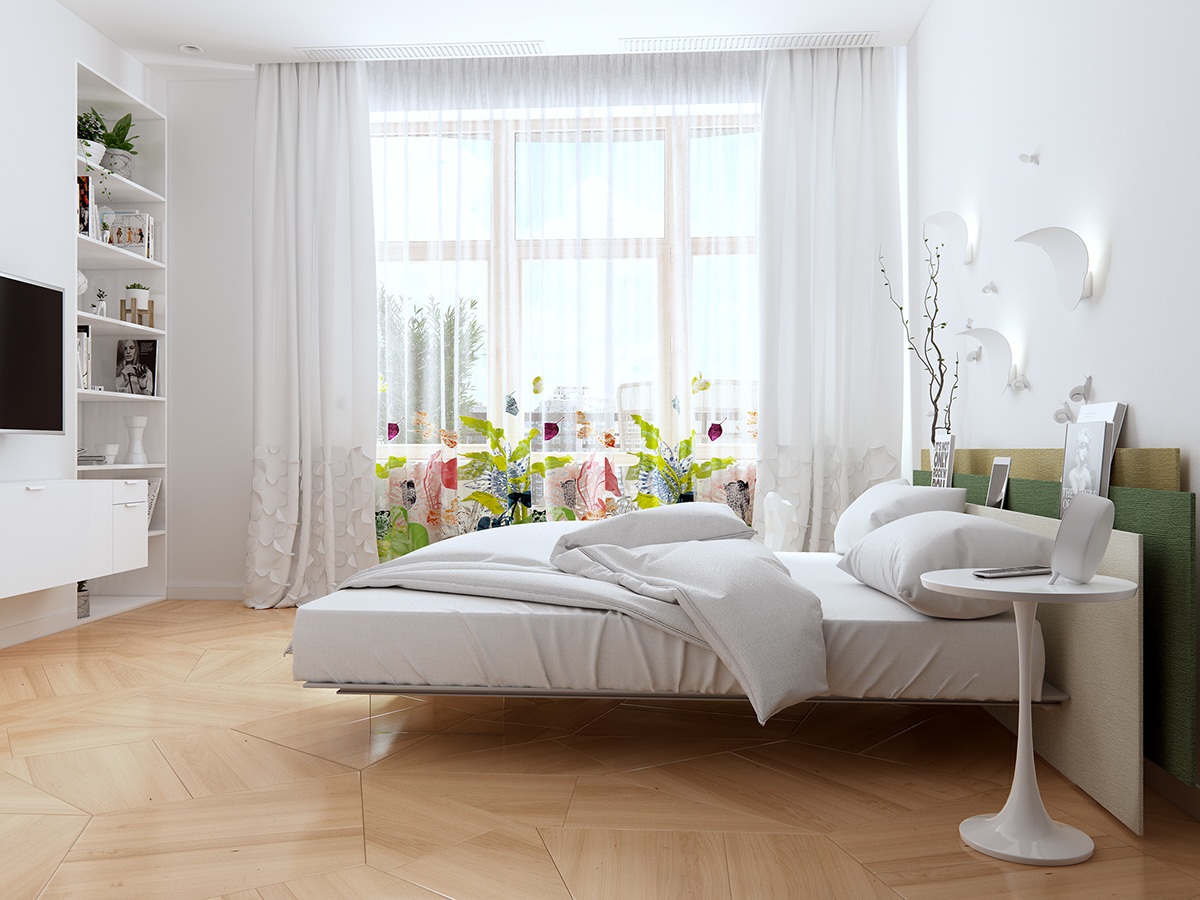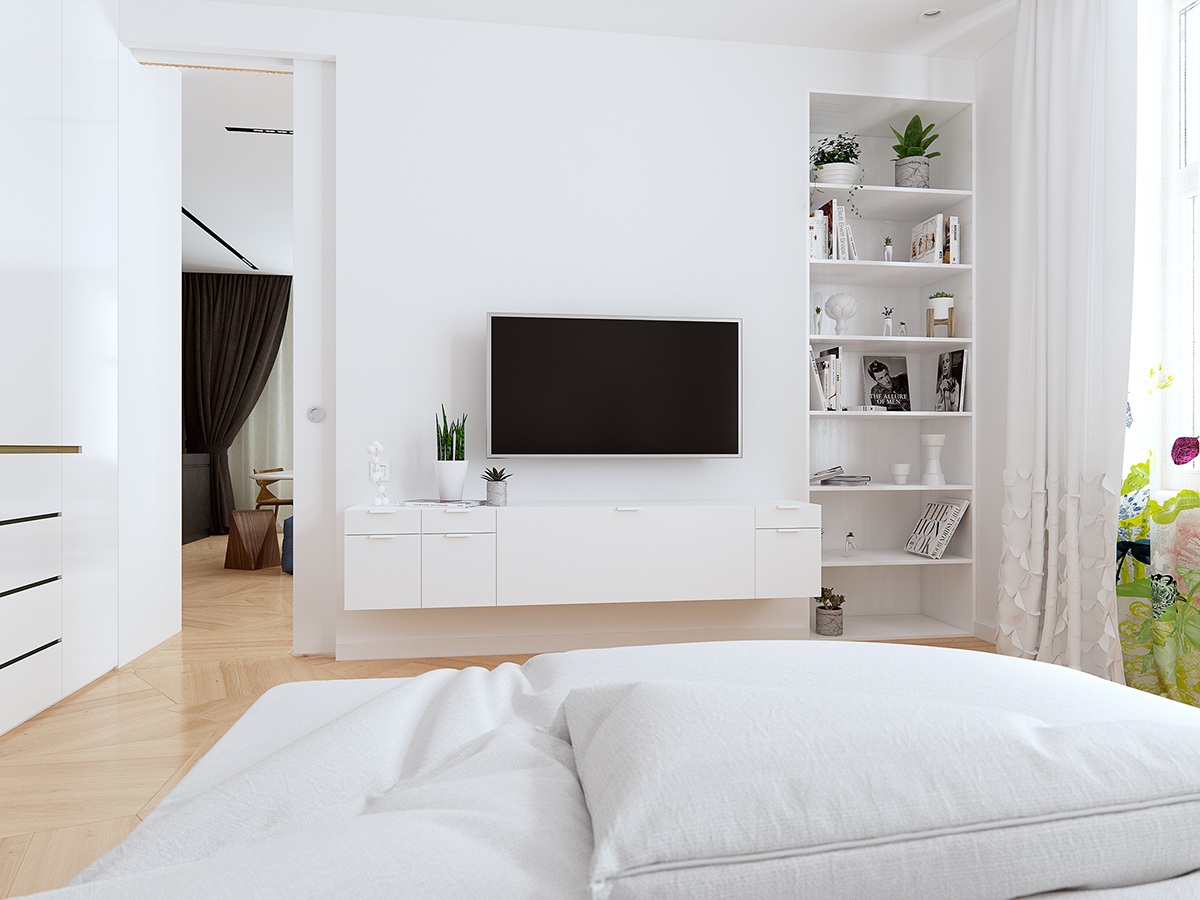 Teenage bedroom ideas with blue color
The second beautiful teenage bedroom ideas come from Koj Design. They create the awesome bedroom with the  blue color scheme and the modern furniture  support. It looks so stylish and fashionable for teenage. You can see the best layout and decor style there.
This bedroom also applies wooden floor concept. But, it uses the dark ones. The use of blue carpet also covers it properly. It also supports the blue concept that the designer wants to appear. Hopefully, it can be your references in designing the room with the only one color shade.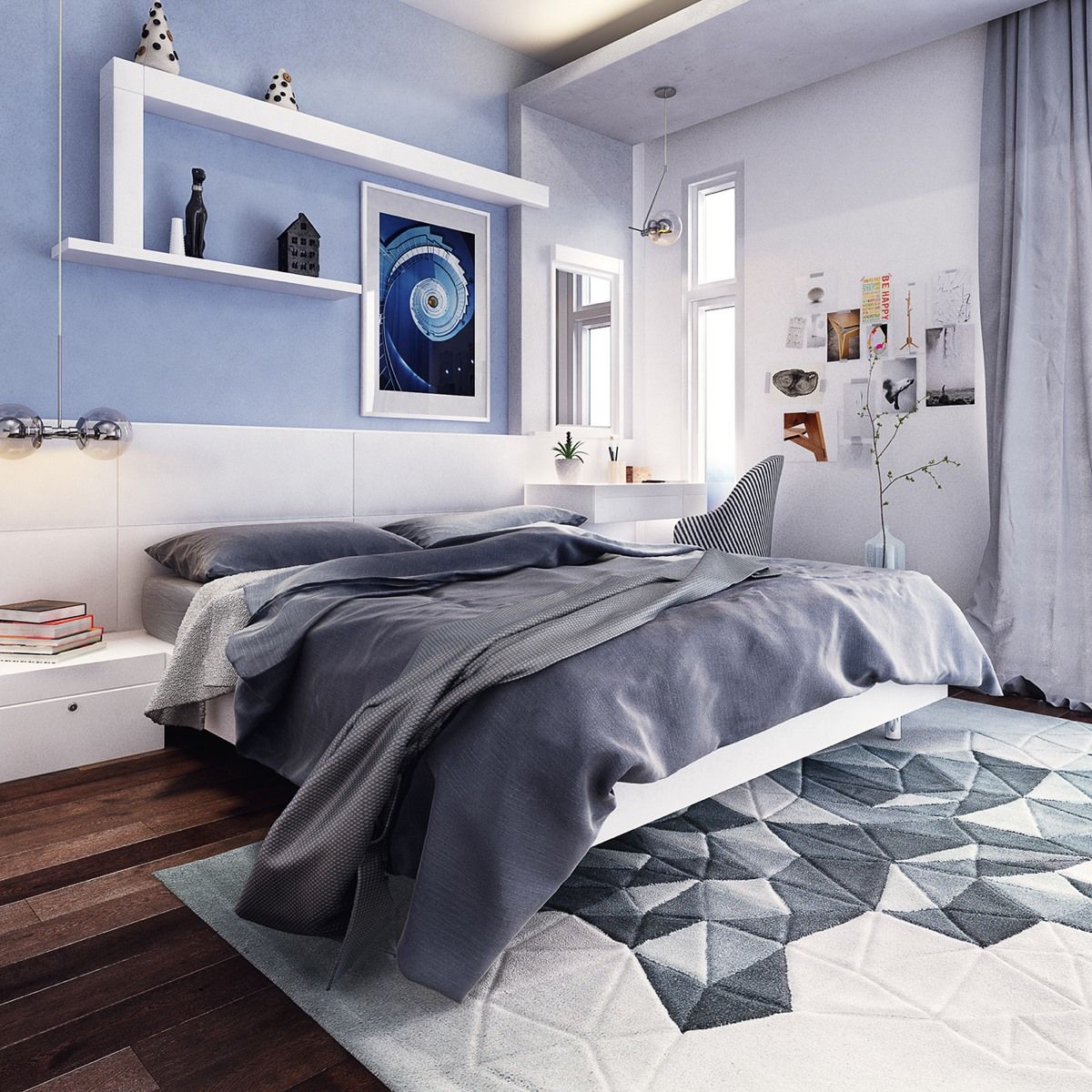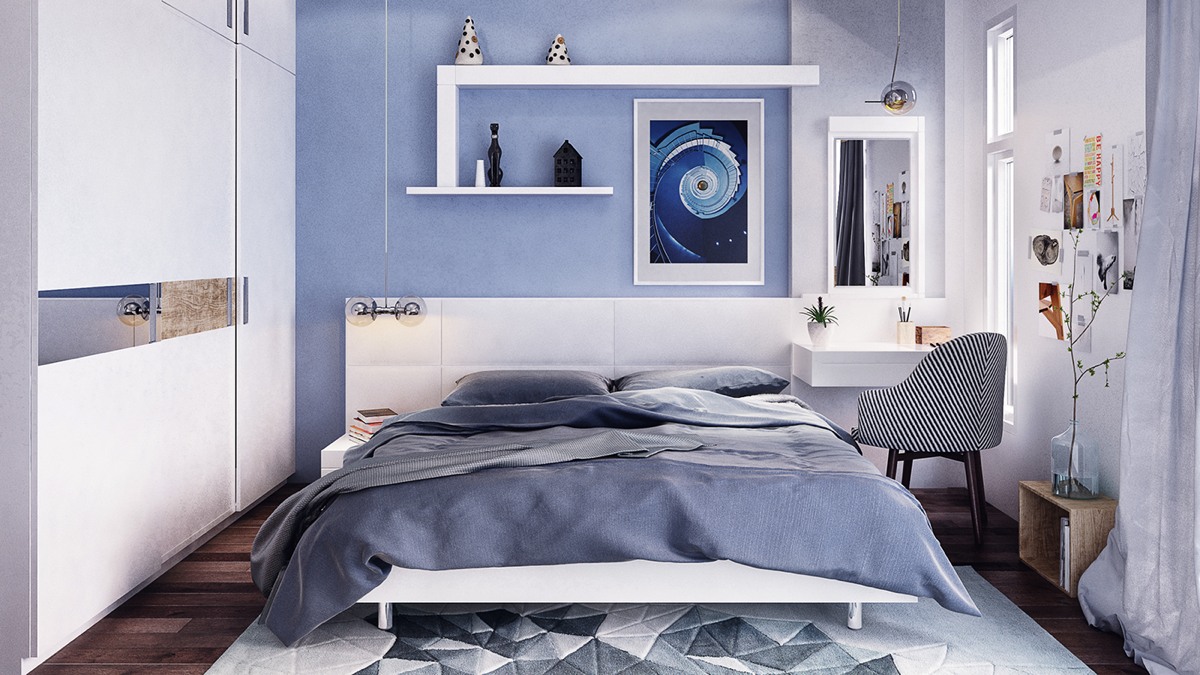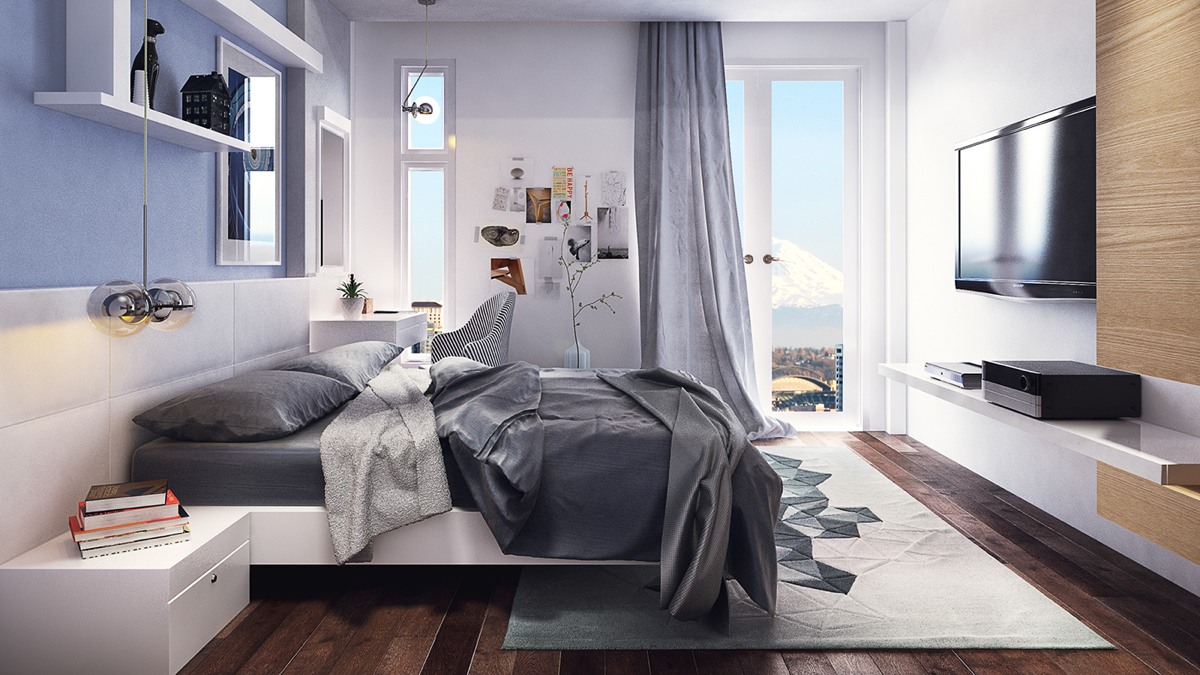 How about these teenage bedroom ideas? Which one that you prefer and what is the reason? Leave a comment below and do not forget to share it, if you think that is interesting!