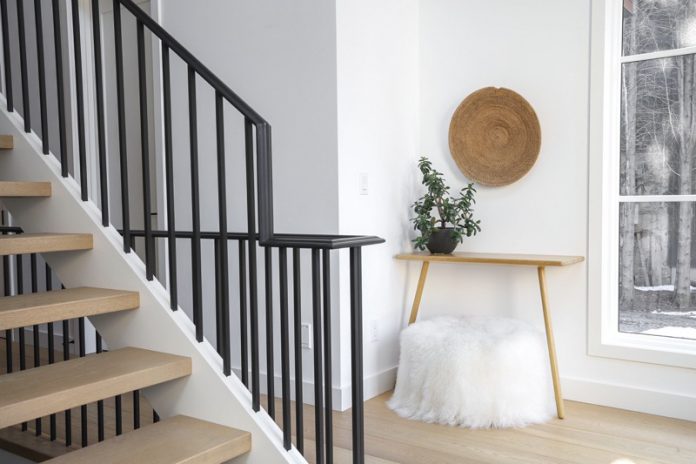 When it comes to building a house a lot of things needs to be paid attention to and in this line, stair railing and hand railing should be given ample attention and focus. It needs to be understood that railings not only act as preventive structure but it also goes on to improve overall visual appeal of the entire space. This is exactly why one should choose to go with the best type and design of hand railing that would get along perfectly with the rest of the house. Moreover, hand railing also plays a crucial role in safety aspect as many falls and injuries are a result of tripping and falling without proper support. One should be careful enough as to how far apart should handrail brackets is placed.
Proper handrails choices 
Handrails offer for the much needed support and stability when climbing stairs, walking on a hallway or walkway and going to the bathroom. It also provides for a third point of contact, which is necessary for old aged people as well as the younger generations. Through proper fixing, hand rails comes across as a huge support and this is exactly why you should be careful about the whole aspect of choosing the best ones. They provide a universal design element that beneficial for one and all and offer safety and support. The stair handrail brackets should be placed in optimal distance for better reach and usage.
The most important guideline is to consider with handrails they must be able to withstand a uniform load of 50 pounds per foot or that of a concentrated load of 200 pounds placed at the top of the handrail. The height of handrail should be between 34 inches and 38 inches. The handrail must be unbroken within the full length of each stair flight or that of a ramp run.
Choose apt material
One should be absolutely careful when it comes to that of choosing hand rail materials. There are many materials that can be used for understanding which is essential to make sure the railing system is structurally sound and maintains its reliability. It is necessary to get to know difference between the types of materials available in railing design applications and the benefits that come associated with it. Both Stainless steel as well as aluminium turns out to be popular option on the whole. Non-welded pipe railings are particularly designed to make use of all the advantages of aluminium material. It offers for ultimate strength, durability and no-paint maintenance which come along as hugely positive.
Best choice
The best choice of hand railing would be the one that balances all the crucial factors. Many designers and architects go with the option of steel or stainless steel as it scores in terms of balancing function, form and cost-effectiveness. Stainless steel turns out to be environmental-friendly and 100% recyclable. One should make sure to weigh the advantages and disadvantages that come with the system and choose over the one that best suits their individual needs and requirements at large. When choosing over the material, one should keep in mind the wear and tear that the materials would undergo and make the right choice.