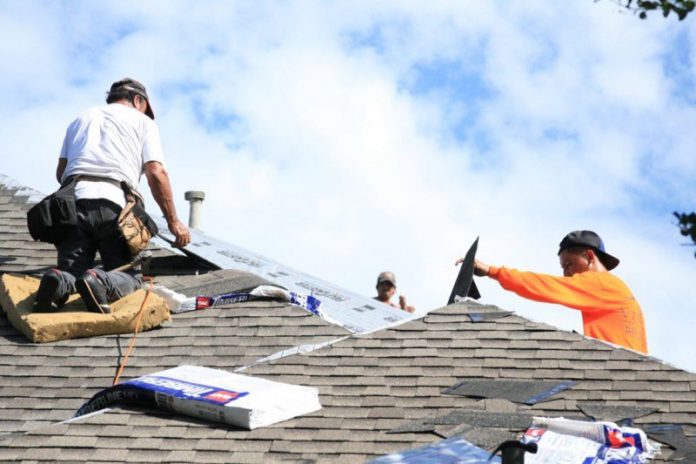 Every roofing contractor knows that leads are the lifeblood of their business. Leads generate sales, which generate profits. The more roofing leads you generate, the better your business will do! With that in mind, it is important to have a proven system for generating high quality leads on a consistent basis. This article provides some great tips on how to get more roofing leads and get your roofing company back up and running with plenty of customers again.
#1: Don't Be Afraid To Advertise
When people think of advertising they may think about expensive radio or television commercials but there are many other ways to generate new customers without breaking the bank. Consider buying local print ads in publications like city newspapers or magazines that are targeted towards your target demographic.
When you generate roofing leads through traditional advertising it is important to track the results of that ad campaign so that you can tell if it was worth the money or not. Also, don't forget about online marketing! There are many free tools available for small businesses like Google Adwords which makes creating high quality ads easy and cheap. Even more importantly though, make sure your website is optimized with all of the correct keywords for local search engines because this will generate more traffic flow on a consistent basis. This way when someone searches for "roof repair services near me" they see your brand name at the top of their list instead of just another generic company who might be out-competing you.
#2: Get Out In The Roofing Community
Simply put, the roofing community is your best source of leads. Make sure to get out and attend networking events or join a local trade association for roofers so you can generate more business from people who are already familiar with your brand name. This way you don't have to do any initial marketing because they know about your company already!
Another great thing about getting involved in the roofing community is meeting potential partners who might be able to help generate even more leads on a consistent basis. For example, perhaps there's another contractor in town who specializes in commercial roofs instead of residential ones like yours does but still has some customers looking for residential work as well? A partnership between both companies would not only generate additional revenue but it would generate roofing leads as well.
Roofers who attend these types of events also tend to be more serious about their business and are already looking for ways they can generate additional income so you know that when you get in front of them, they're interested in what your company has to offer!
#3: Host A Local Event
Another great way to generate roofer leads is by hosting an event at your local community center or park. This way people who may not have been actively searching online come into contact with the idea that you might be able to help them out with whatever it is they need done on their house. For example, if there's a big event coming up like Halloween people will naturally think "Hey I should probably get my roof fixed before all this heavy rain starts up again because then I won't have any leaks for all the trick or treaters that come to my door!"
People who get in touch with you this way are typically more serious about wanting a proposal from your company and will be much easier to convert into a paying customer than someone just doing random searches online. This is especially true if they had no idea your company was even available before now!
This type of event can also generate additional revenue, which means it's not just an effective form of lead generation but also acts as marketing since you're essentially promoting yourself at another community event without having to lift a finger beyond organizing everything beforehand!
Final Thoughts
With these three tips combined, your business should never run out of roofer leads again so start applying them today and generate more roofing sales!
There are also many companies that offer lead generation services for roofers and online marketing platforms.  A local company that we recommend for your roofing contractor service is Rank Rise Marketing out of Windsor, Colorado.  They have vast experience with SEO and online marketing, specifically with roofers.