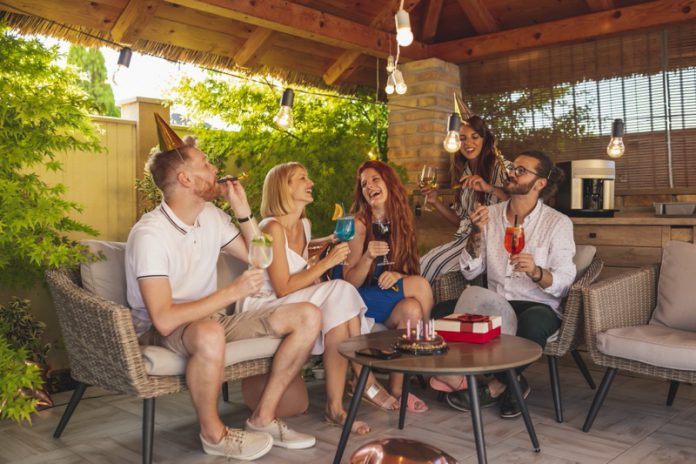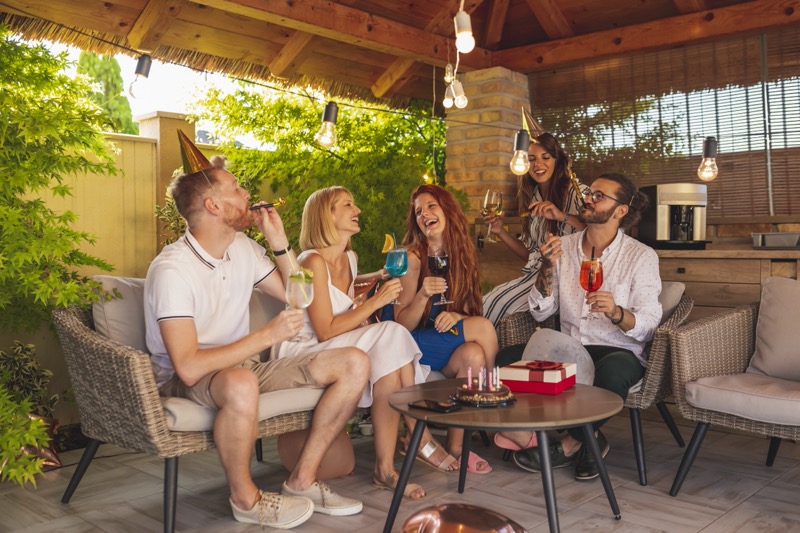 Having people for dinner or any special occasion is one of the perks of spacious backyards at home. Whether friends, family, or other persons in your life, it's nice to spend time together and share good food, laughter, and great memories. That's why most homeowners like to spruce up their backyards now and then just so they can make outdoor entertaining more fun and spontaneous.
Achieving The Ultimate Outdoor Escape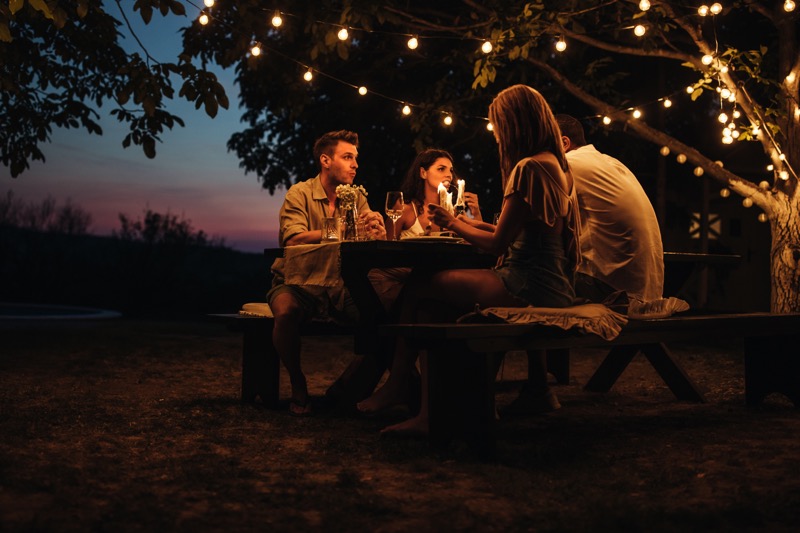 You may have enough space for entertaining inside the house, but fresh air is always better. Plus, you get to do more activities when you're outside the confines of thick walls and boredom. So if you're planning to add a few improvements to your backyard to make your next outdoor affair extra special, here are some ideas you could try:
1. Reinvent Your Outdoor Furniture
If you already have an existing outdoor space where you usually entertain guests, you might want to consider reinventing the furniture in there to make the area livelier and cozier. Your outdoor chairs, for example, could use a little repainting to get them to tiptop shape once again. Or it might be time to replace them with new ones that are more durable and weather-resistant.
Aside from lounge chairs, you could also add more playful yet useful outdoor furniture that you and your guests can enjoy, such as an outdoor sunbed that'll look perfect if you have a patio or a sunroom in your backyard. Rocking chairs in different colors can also be a great addition if you have senior family members who often visit.
2. Add An Outdoor Kitchen
If you don't have an outdoor kitchen yet, you're missing out on some great burgers and BBQ and if you want to make the most out of outdoor entertaining. Although a fully functioning kitchen might be perfect, you can opt for a simple one if you don't have the budget yet.
For now, you just need the most essential features such as a faucet, a countertop, or any surface where you can prepare food and other kitchen necessities. Also a small stove or a grill where you can cook quick and easy meals would complete your new outdoor kitchen. Lastly, add a dining  or picnic table and chairs from brands like Dreamo Living to complete your functional outdoor kitchen.
3. Open Up An Interior Space Using French Doors
Another idea to try is to expand your current interior space that connects to your backyard by installing French doors. That way, you no longer have to think of ways to create a separate outdoor space. Your patio and an interior room could be instantly connected through these doors. Or if you don't have a patio, you could turn the space into an outdoor dining room where you can place a long table with several chairs.
4. Build A Firepit
Firepits aren't just an affordable improvement that you can add to your backyard, but they can also effortlessly turn any outdoor space into a snug escape. Just picture how warm and beautiful it'll look during the night as you gather around it with your friends or family. Just like the movies, right?
You can choose to build the firepit on your own or look for a professional to install it. There are simple DIY kits available online and at home improvement stores, should you decide to do it yourself. The budget for a firepit will depend on the size and also the materials that you prefer to use for it. Popular options are bricks and paving stones because they could last decades, if maintained properly.
5. Get Glowing With Outdoor Lighting
Outdoor events and affairs could be made even better if there's enough lighting in your space. The glowing light won't only look beautiful in pictures, but it'll also make your night occasion warmer and more intimate. There's just something about outdoor lighting that makes the space look happier and the people more glowing.
You can install string lights on plants and tree branches to highlight your beautiful landscape. For your pathways, accent lighting and walkway lighting can do wonders. If you have a patio in the backyard, it could surely use some lanterns and sconces for a more dramatic effect.
Taking The Fun Outside
There are several backyard improvements that you can add and do to make outdoor entertaining more fun and memorable. Your guests would surely love the additions that you made in your place just so they'll be more comfortable and at ease. It doesn't matter if it's something as simple as repainting the outdoor furniture, as even the simplest improvement can already make a big difference. Your backyard could be the ultimate outdoor escape, not just for your guests, but more so for you.