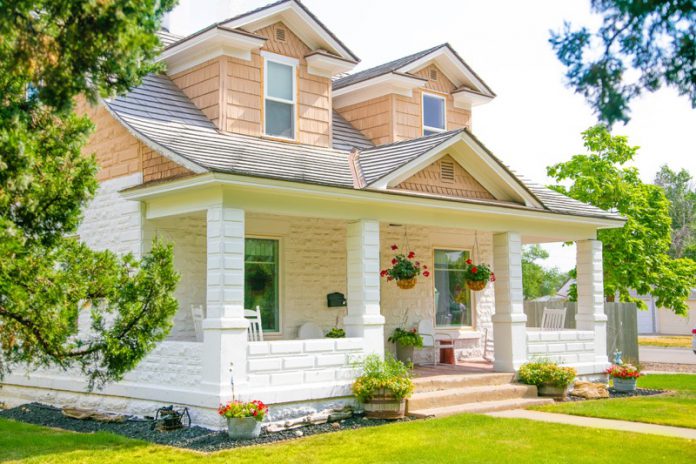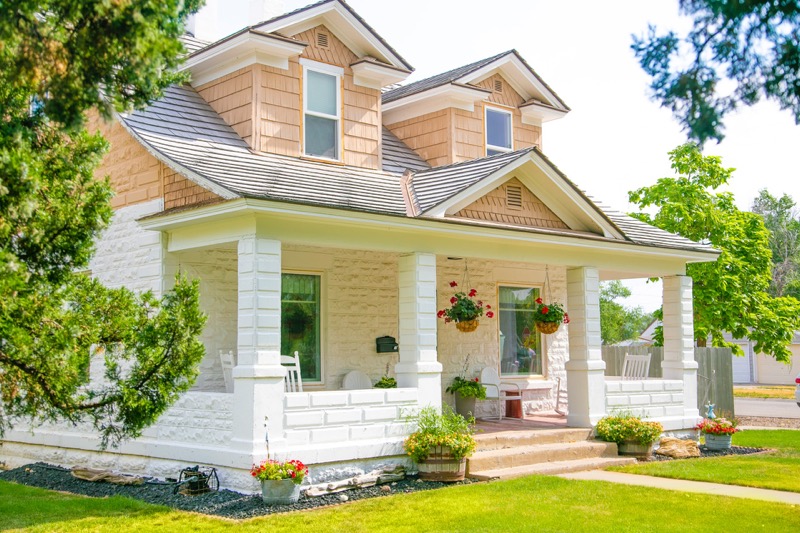 When choosing a type of siding for your home, steel siding is the best option. It is one of the popular types of metal siding, with the other one being aluminum. However, most people think that this type of metal siding is only suitable for commercial buildings.
Your home's siding protects the house from wind, rain, snow, and adverse weather like storms. There are different factors you should consider when choosing a type of siding. That's because of the many siding materials out there.
Steel's durability and strong ability to withstand harsh weather, among other characteristics, are why this metal siding is becoming popular among many homes. You can consider it if you want to replace your siding or on new construction.
When you choose the best style and type of siding that fits your home well, ensure you get a qualified roofer to install it. Consider working with a licensed company that offers high-quality roofing in Lubbock. You'll ensure that you receive quality roofing services.
A license serves as proof that the roofers are eligible for the operation. Check if the installer's insurance cover is up to date. It helps you minimize losses because you will be sure of compensation for any damages caused.
Factors to Consider When Choosing the Type of Residential Steel Siding
Whether you have decided to use steel or another material for your residential siding, there are things you should not compromise.
These factors will help you single out the best material, among the many, in the market.
Durability
A siding plays a significant role in protecting your house from adverse weather conditions. Since it is a once-in-a-lifetime investment, buy the most durable material.
The siding should have the ability to withstand rain, wind, and sun. Since sun rays hit directly on it, ensure your steel siding stain is not one that quickly fades. Again, a metal siding like steel will be a suitable option to consider.
Design
Besides durability and its ability to withstand weather, the siding of your home should also have an appealing design. Make your neighbors envy your home by choosing a style and color that enhances its aesthetics.
A color that matches the interior or the exterior of your home will be a good choice. If you are unsure of the best design, ask a specialist to guide you. They will look at your home's structure and advice on the trending styles.
Maintenance
A siding that is low maintenance will come a long way in saving you on maintenance costs. Although every material has a level of care and maintenance, choose one that does not need your constant attention.
A solid color that does not fade and a material that does not dent easily are some of the characteristics of low-maintenance materials. In addition, the more durable the material is, the less attention it will need hence low maintenance cost.
Affordability
You do not have to break the bank to get good siding material. Work with a budget to help you single out materials you can afford, making work easier when selecting the siding material. When setting the budget, do not set too little aside.
As you save while shopping for your siding material, consider other critical factors like durability and maintenance cost. Also, remember that you get what you pay for, so avoid buying the cheapest materials because they might cost you more to maintain.
Types of steel siding
Now that you know what you are looking for in a siding, look at some steel siding you will come across as you shop.
Corrugated
Many homeowners go for corrugated steel because of its durability and wavy design. Also, this type is suitable because it quickly hides the minor damages caused by adverse weather like hails and the scorching sun.
Batten Steel Siding
If your house has a traditional design, a batten style of siding will complement it well. The design gives your home clean and uninterrupted vibes. Its attractive features are the wide and flat panels. It also has a rib-like design that attracts homeowners.
Standing Seam Steel Siding
If you are looking for a type of steel siding with minimal maintenance, the standing seam is suitable. Its crisp, clean lines are a significant attraction to homeowners. The design is also ideal for modern houses and is easy to maintain.
Advantages of Steel Siding Homes
Here are the benefits you'll enjoy when you install steel siding in your house.
Energy efficiency
Although steel conducts heat, the material is made with reflective properties to reflect sun rays. That ensures your house stays in the expected temperatures, reducing the work of your HVAC system hence saving on energy.
Durability
A siding material should be solid and durable. Severe weather conditions cannot easily damage steel, so the siding won't crack. It is also resistant to denting and warping.
This metal material is covered with special stains to prevent it from fading and rusting, increasing its durability. It also can withstand strong winds and hail without damage.
Low Maintenance
A low-maintenance material will help you cut extra costs. Since steel does not fade, it does not need constant repainting. It is also resistant to adverse weather, meaning you will not stay in continual worry of repairing it after hail storms.
Many Designs
It is easy to manipulate this type of metal siding into many designs. First, research the best design that suits your home before going to the store.
Disadvantages of steel
Here are the few drawbacks of steel siding.
Rust
Although steel is durable and low maintenance, it is not a good choice of metal siding if you live near the ocean. This material reacts with humidity and salt to form rust. Rust decreases its longevity and takes its beauty away.
Cost
Steel is an expensive metal, and that's because it comes with numerous benefits. Also, it is costly to install. You will have to hire a professional to help you with the installation process. The service will even be pricier if you hire an expensive company.
Final Words
Steel is a metal that comes with many advantages, making it the best siding material. In addition, it is highly versatile as it can make sidings of different designs. When choosing a type of steel siding, consider its pros and cons, including the costs involved.