Roohome.com – Are you ready for beautifying your loft living room design?  Now, let us start to make this room be more stylish and comfortable by applying the modern industrial style with unique decorating ideas. You have to prepare the right material and the color shades that you want to apply. This point determines the beauty of a space. So, you need to be careful when you want to start design and decorating your own space.
Industrial living room design ideas with dark shades
An industrial style identically with the unique decoration and the whimsical style. It fulls of unexpected feature and furniture design that looks awesome. Actually, this style does not show the special characteristic that can form the beauty side of a room. It is free, you can be yourself and get the beauty and comfortable room for your resting time.
The modern style influences the furniture design here. It makes the room does not feel old and bored. Meanwhile, the best ceiling and floor plan also supports the theme perfectly. You can see both of them work together and produce the best result. The living room below applies dark color paint that gives the silent and cozy feel. It really makes anyone falling in love again and again with the same thing. But, to support it, you need the right lighting feature also. So, are you ready for it?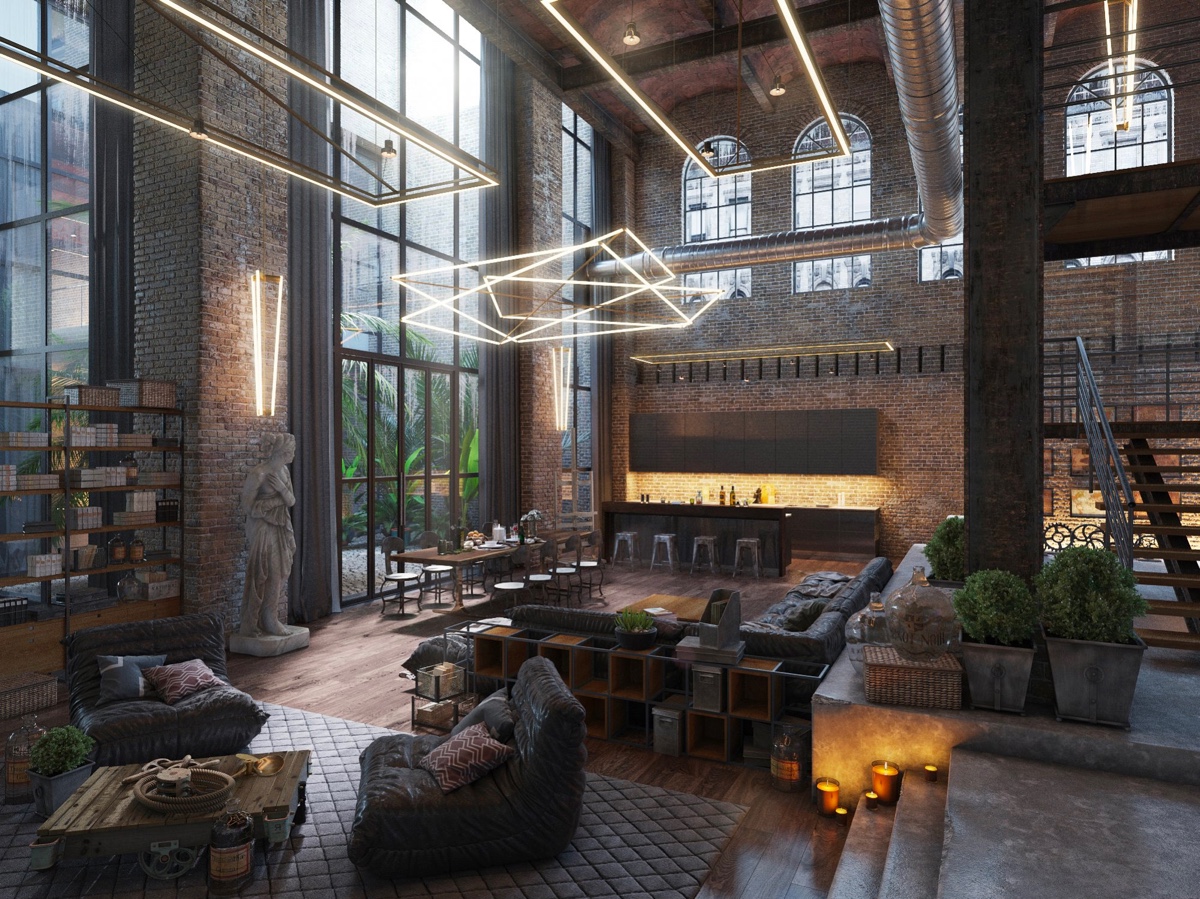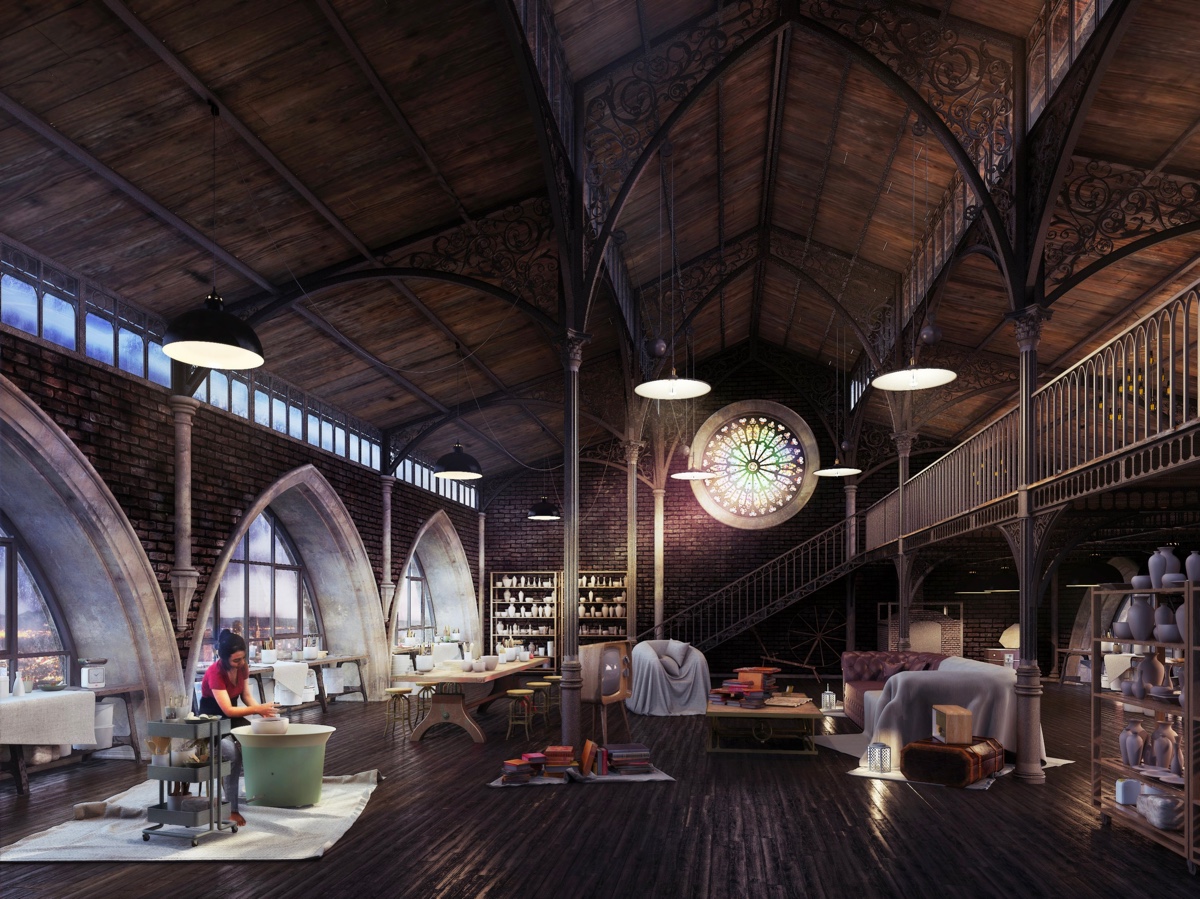 The modern industrial style that applies dark shades can make people who see it. Does not want to leave it faster. They want to know the lighting feature that designer apply.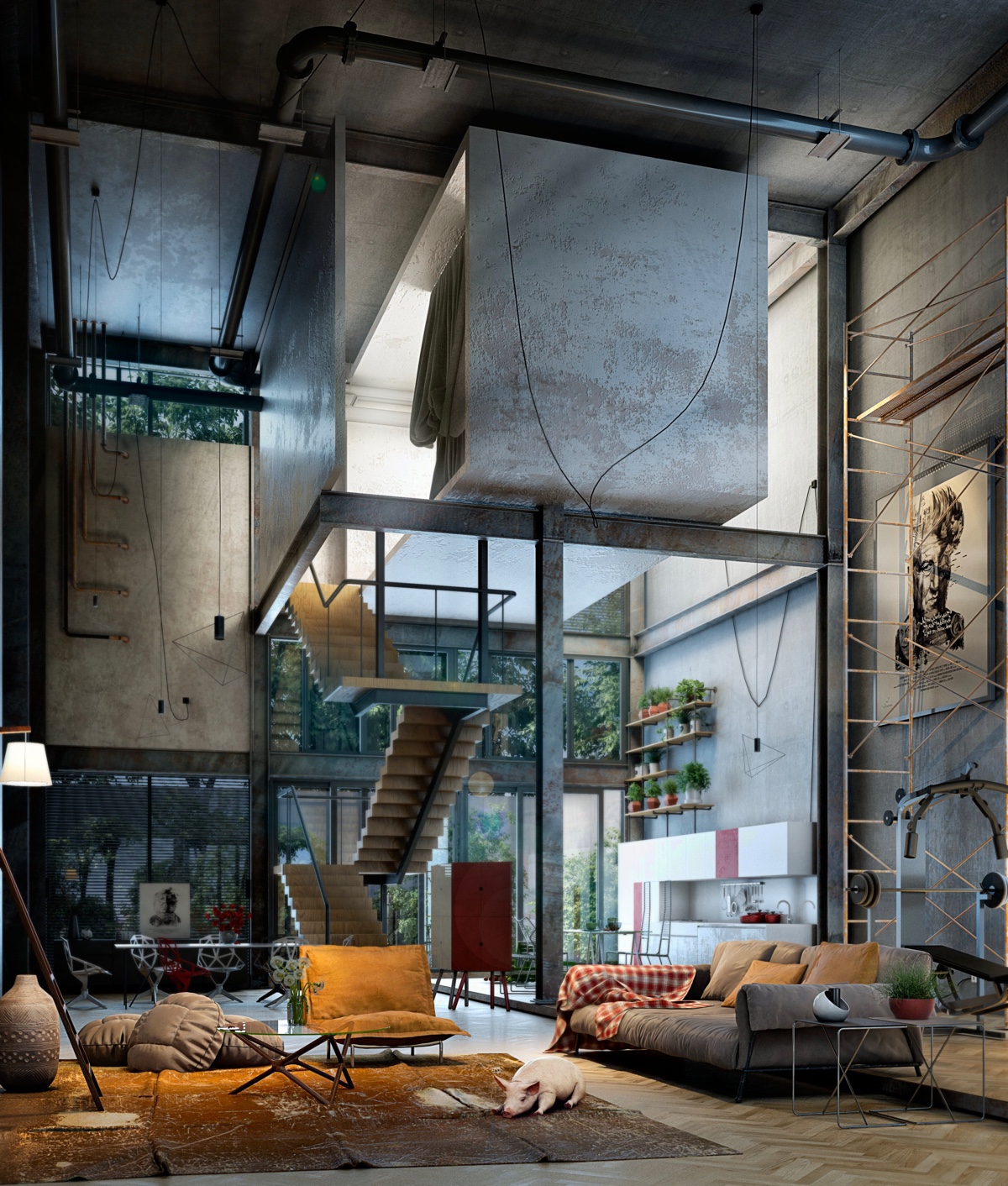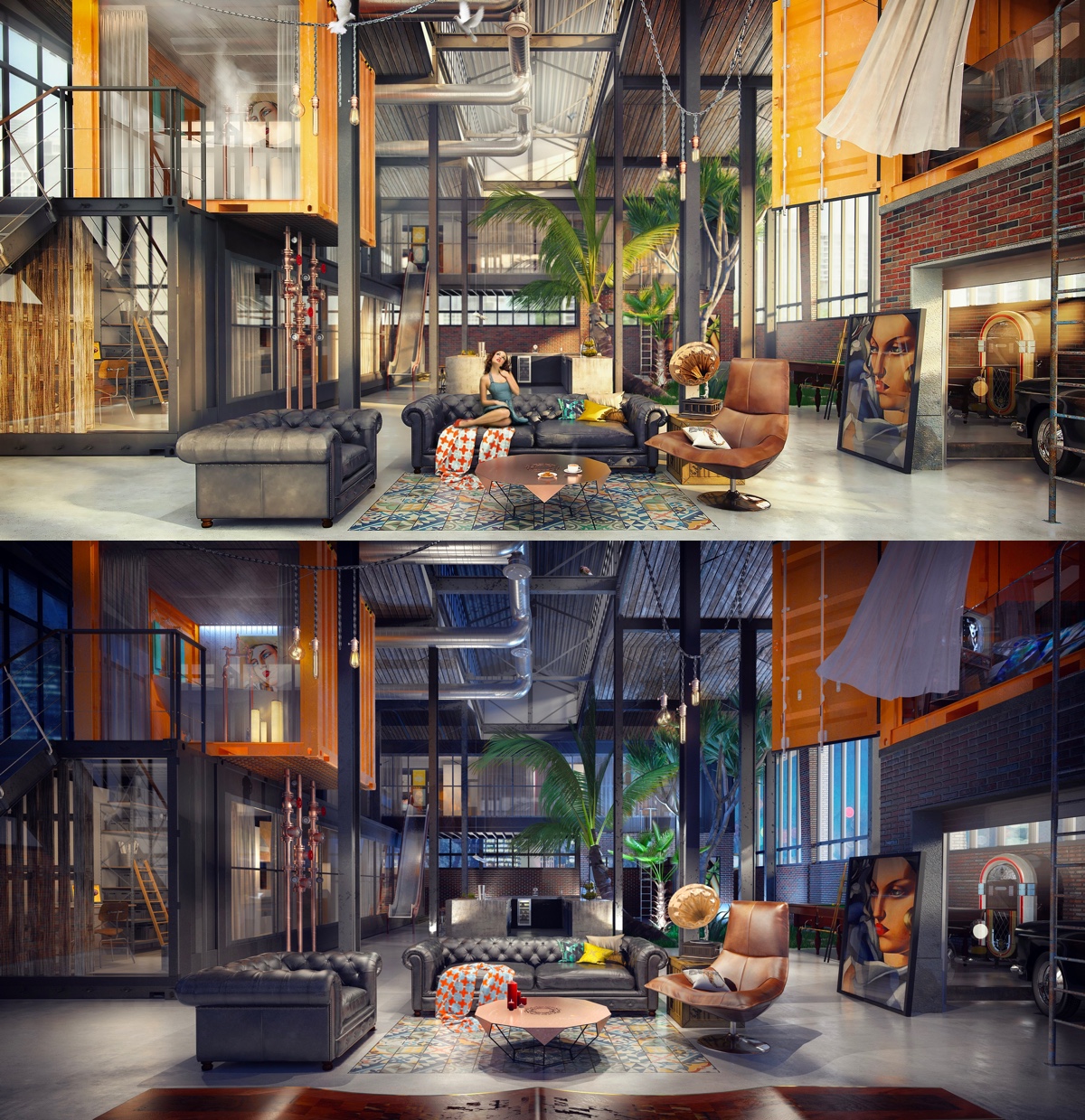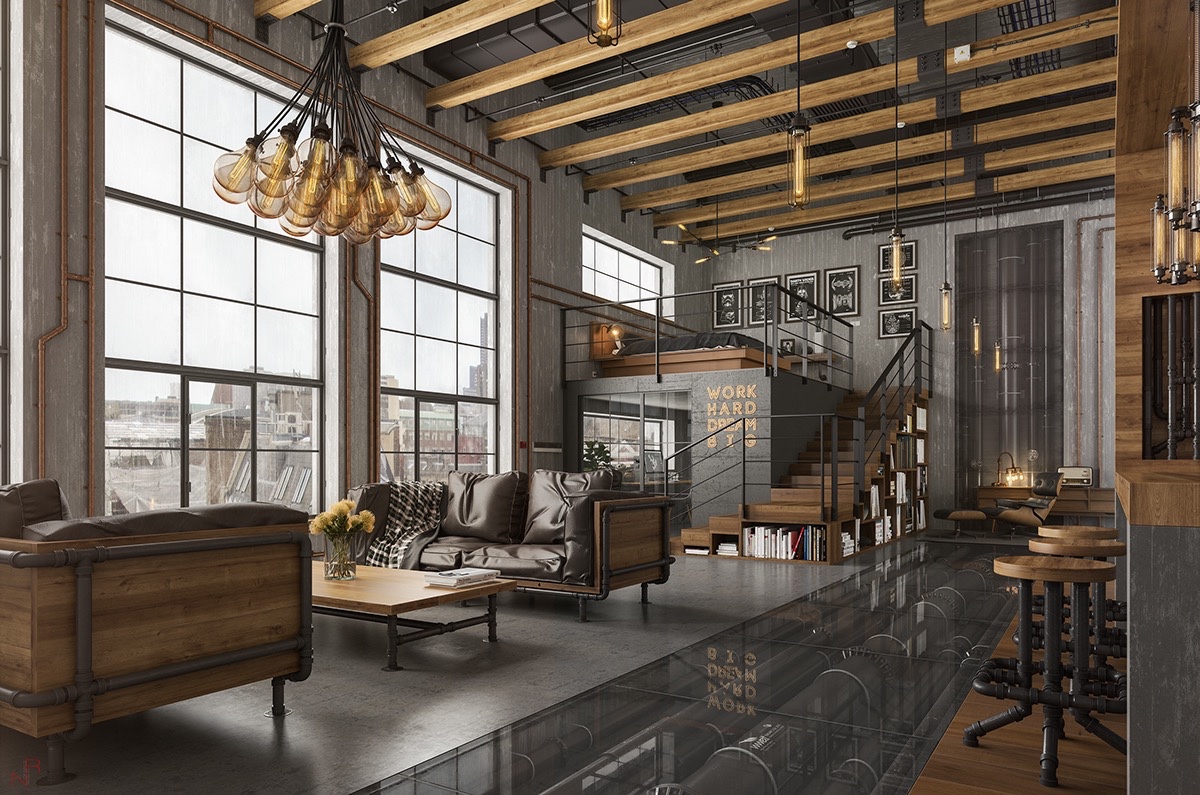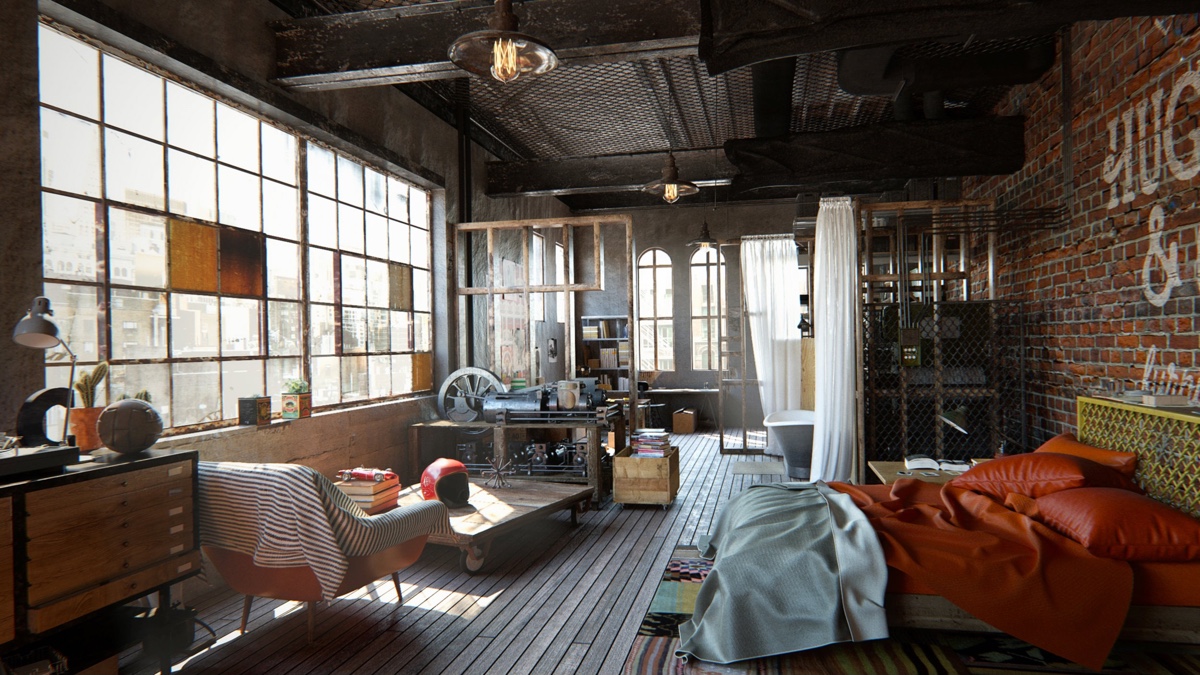 a loft living room design that applying the modern industrial style with unique decorating ideas are the perfect combination. They make the room that looks interesting and stylish, especially for men.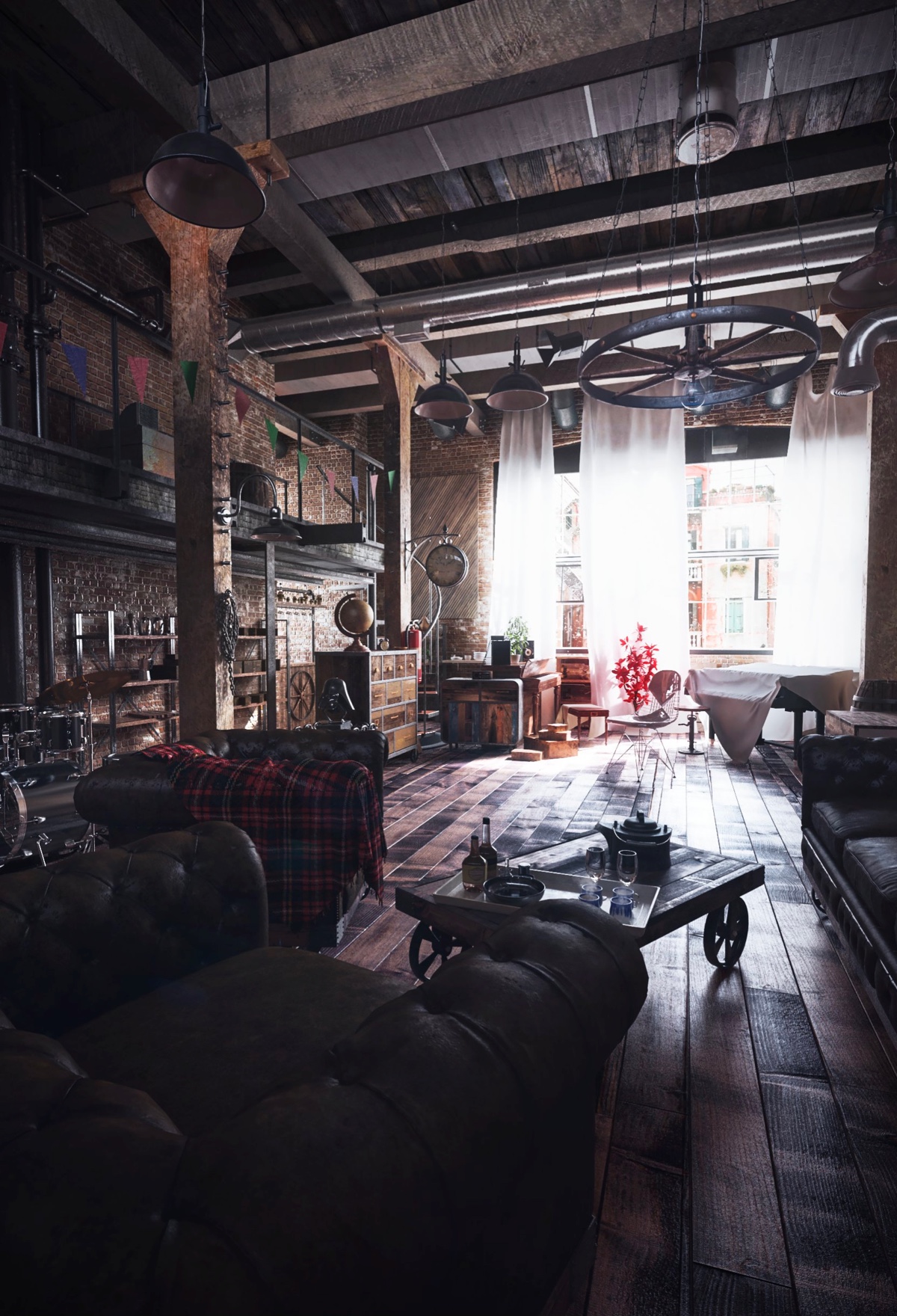 The simple and cozy wooden floor makes the room be warmer and cozier. It will make you want to live more. It really looks dramatic, but still beautiful.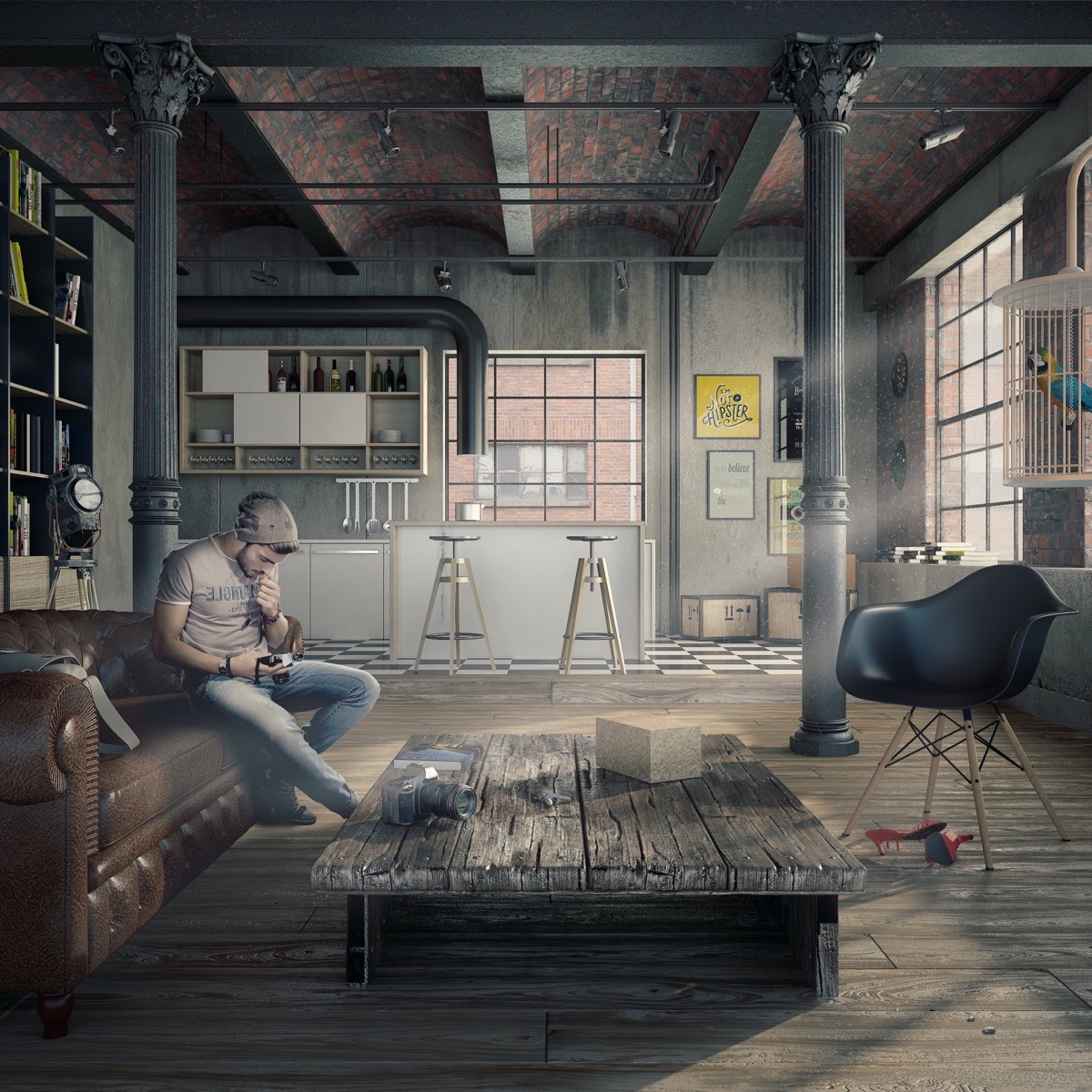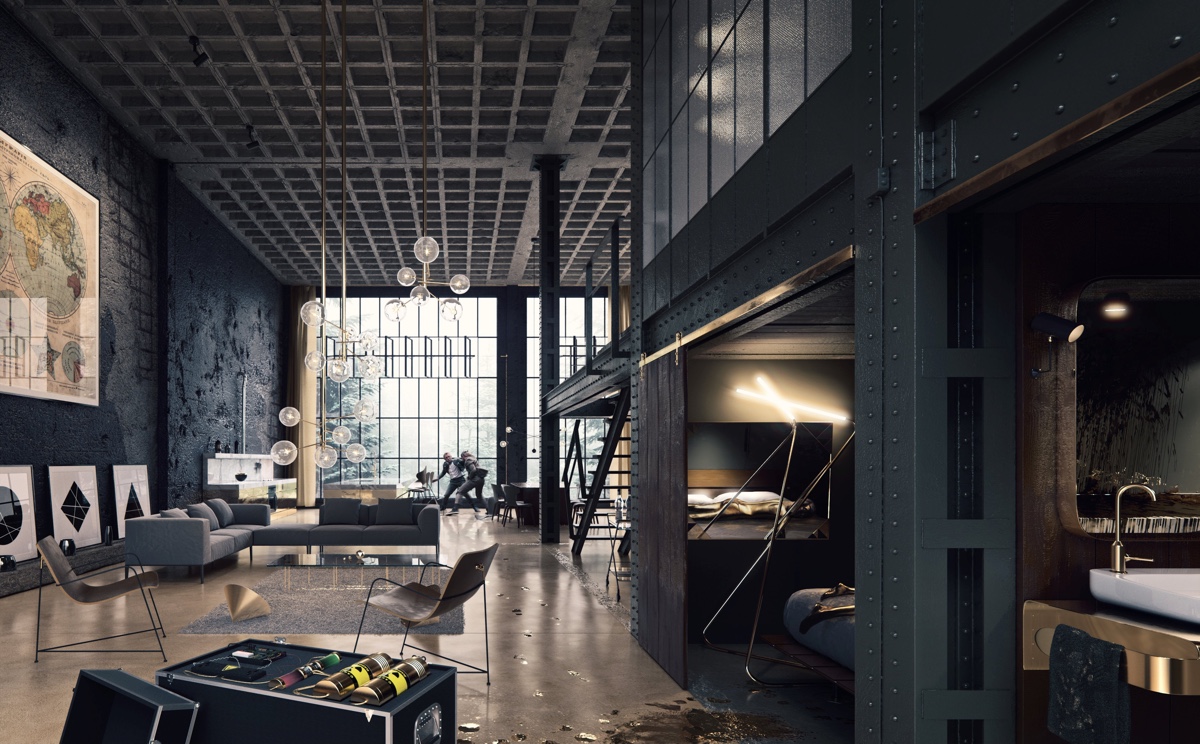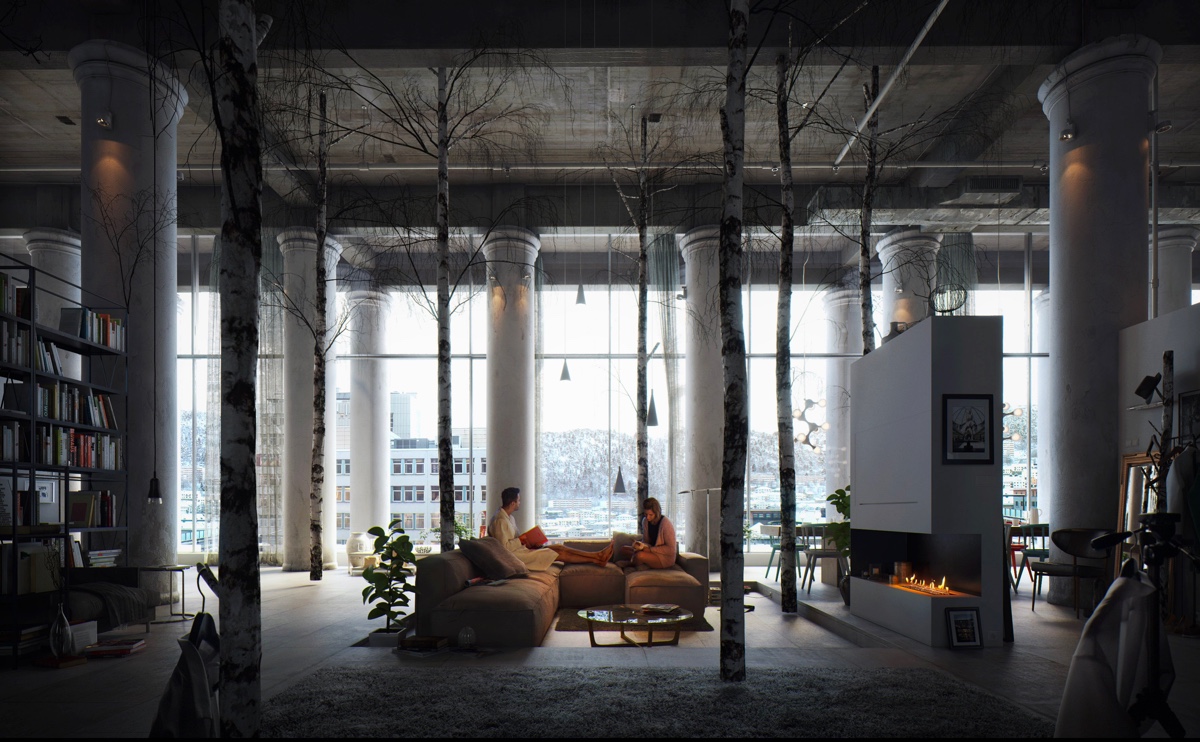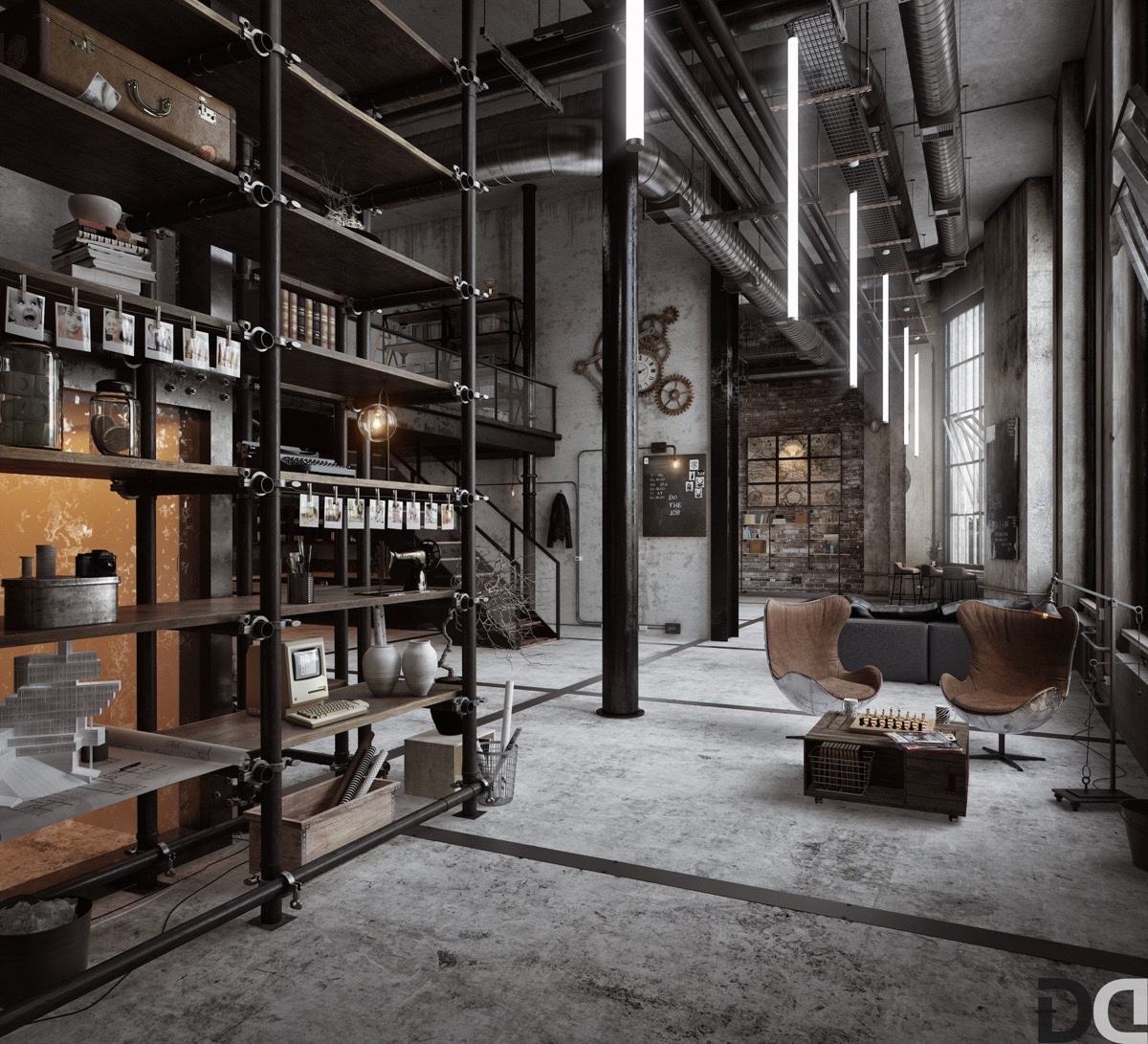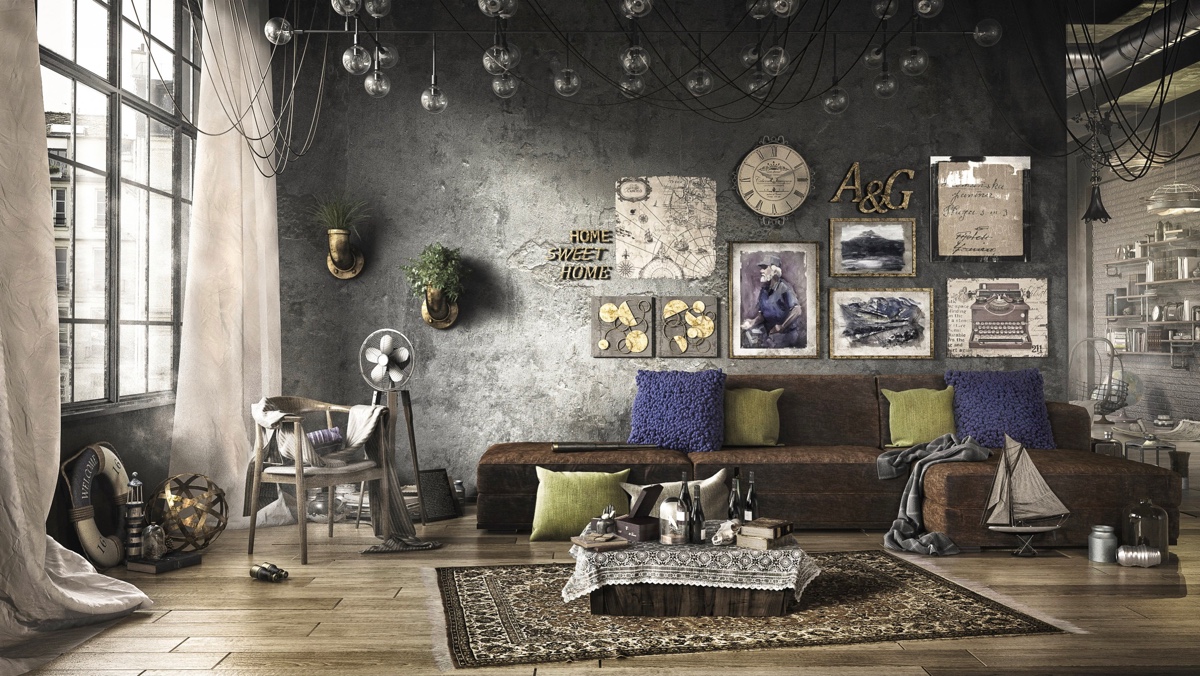 So, You do not need to worry if you have a loft apartment because you can still make it beautiful. From this loft living room design that applies a modern industrial style, which one do you prefer? Lave comment below! find another interesting design here.