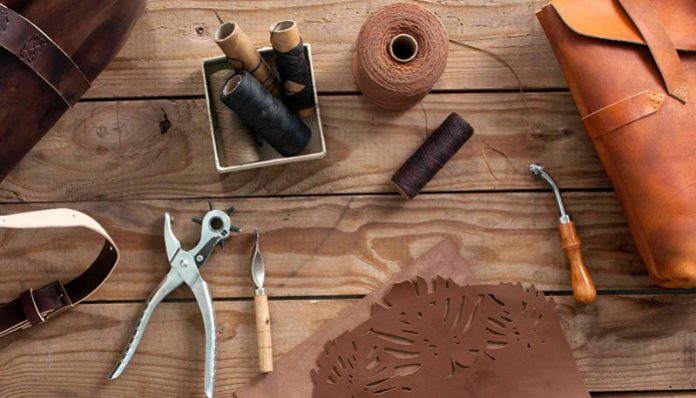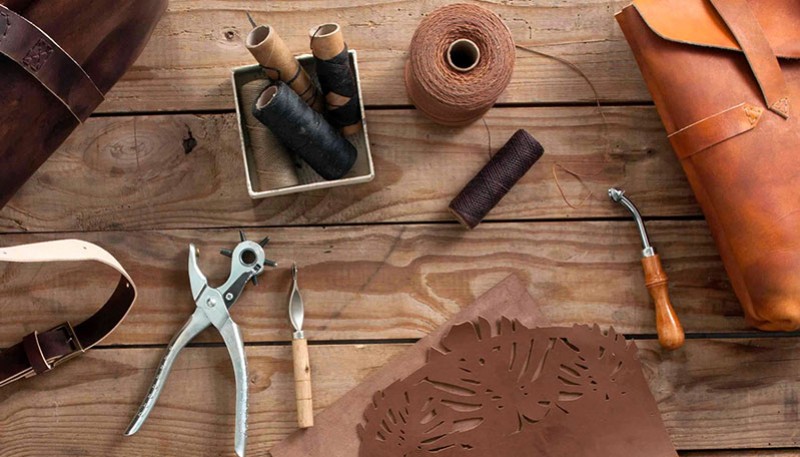 Animal skins became one of the first materials that people learned to process in ancient times. Gradually, more practical clothing, shoes, haberdashery, and ammunition made of rawhide and tanned leather began to replace clothing made of primitively processed hides in everyday life. At the same time, craftsmen engaged in the craft began to invent and improve tools for its preparation, dressing, sewing and decorating. Leather products have a special warmth and charm, which is why the demand for them is never low. If you work professionally with this material or just like to make crafts from it, you can not do without Leffler leather tools and special techniques, which we will talk about in this article.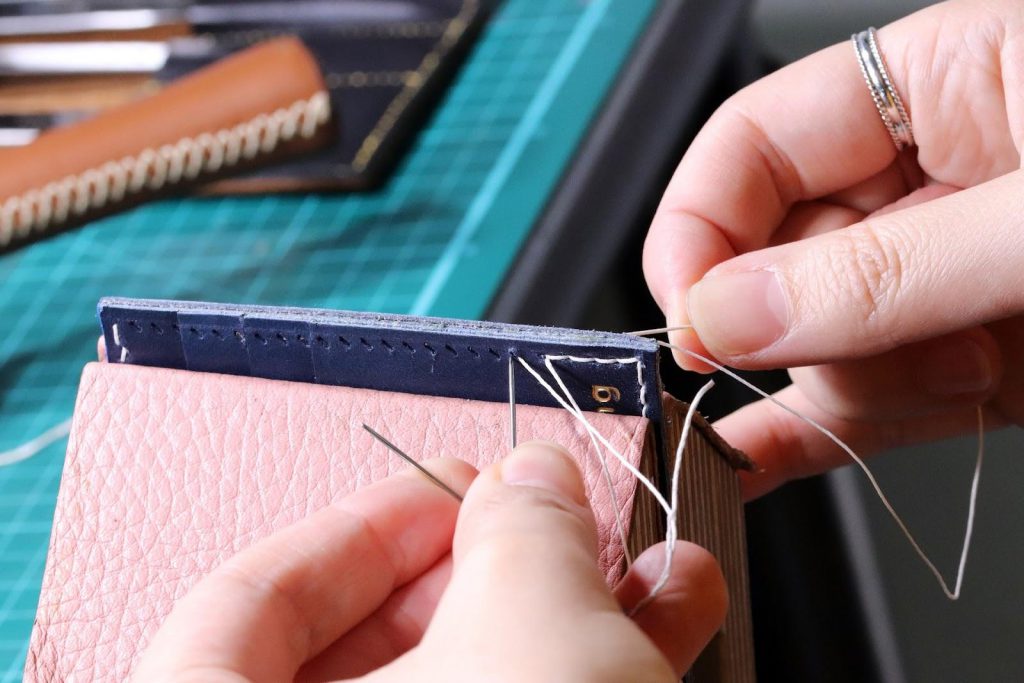 Special tools
You don't need many tools to get started:
Knife for cutting;
Punchers;
The hammer;
Awl;
Needles;
Seam Marker;
Clamp;
Cutting mat;
Carving;
Metal ruler;
Special rod;
Glue, threads, and other consumables
We will tell you more about some of them:
A knife for skins is an indispensable tool of the master in the manufacture of any product. One of the most important stages after marking is cutting the workpieces. At this stage, the most important requirement is to avoid any inaccuracies during cutting, otherwise, the future product may be uneven or damaged.
Leather is an excellent material for crafts, and the attractiveness of products from this material largely depends on the accessories and the quality of its installation. For precise installation, the masters prefer to use a special tool for installing buttons on clothes, for working with rivets, and for making smooth holes. Such a tool is a punch.
A good hammer is an indispensable assistant to the master of working with leather. Strong, heavy, and durable, to withstand a large number of impacts during the manufacture of products.
Wooden polisher for leather cuts. Slickers are made of solid wood and come in a variety of shapes and sizes. For our modest set of novice tanners, the simplest and most inexpensive is quite enough.
An awl is a hand tool with a centuries-old history. With its help, neat holes are made, and seams are laid in thick and dense materials. This is a necessary tool for the master of the leather business.
Dense materials, such as leather and super-heavy fabrics, require specialized needles designed for increased loads. Only with their help, you can make a high-quality and beautiful seam. Such needles are characterized by a flat shape, designed specifically for passing through dense layers of material, a larger size, and higher-quality steel. But their main distinguishing feature is a special sharpening in the form of a blade, unlike the usual smooth tip. Additionally, they differ from each other in size. It is worth noting that it is because of the sharpening that they are not suitable for processing thin fabrics, such as lining. Sharpening in the form of a shovel can leave puffs and hooks on them.
A marking machine is a tool that allows you to apply markings to the skin before cutting, punching holes, and other operations to avoid errors and inaccuracies during cutting work. There are several fundamentally different marking tools: roller markers, a creaser marker, a marking compass. An awl can also be used as a marker.
It is also called a cutting mat. In addition, this is an extremely convenient thing for cutting genuine leather, but the cutting mat also allows you not to turn to the ruler once again. Thanks to the applied dimensional grid, it helps to quickly mark the required length and determine the right angle.
A very useful device for stitching leather. It compresses the stitched parts motionlessly, freeing both your hands. As a result, much less time is spent on stitching, and the process itself becomes quite easy. With prolonged sewing, there is a great load on the spine, which is in a semi-bent state, and this is very important! This tool helps to keep the back posture in the correct, safe position.
A metal ruler for marking and cutting the skin. It is metal because a ruler made of plastic or wood is not the best stop for a cutting tool.
It is intended for marking up. Depending on the properties of the skin, the marking can be removed with rubber, a special felt-tip pen, or chemical solutions.
Skin treatment
So, now we will tell you about possible methods of skin treatment at home.
Applying pigments to the pores of the skin. It can be applied to treated or untreated skin for uniform coloring or highlighting of certain areas. So, applying to the processed part can lead to a combination of background areas that give contrast and depth. Currently, oil-based, alcohol-based, and water-based dyes are widely used.
Skin painting differs from coloring in that the paint remains on the surface, and the paints are absorbed into the skin. Because of this,  coloring methods are usually not used on objects that need to bend, as well as on objects that are subjected to friction, such as belts and purses, because in these conditions the paint can crack or wear off.
Leather carving involves the use of metal tools to compress the moistened in such a way as to give a three-dimensional effect.
Stamping involves the use of shaped tools (stamps) to create an imprint on the surface of the leather, often by striking the stamp with a hammer. Most often, the embossing is performed on vegetable-tanned leather, which has been sheathed. To make the impressions last longer, the skin is conditioned with oils and fats.
Skin molding consists of soaking a piece in water to significantly increase flexibility and then shaping it manually or using objects or even molds as molds. As it dries, the skin hardens and retains its shape. Carving and stamping can be performed before or after molding. Modeling has become popular among those who are interested in a more classic style of bags and household items.
Perforation is the result of perforation, which is provided for the manufacture of a large number of regularly arranged holes of the correct shape in the sheet and other material. A decorative technique that is used to connect two sheets of leather or decorate them.
Pyrography is the art of using a hot needle to apply a pattern to the skin. Like Leffler has alphabet sets. Under the influence of heat, the skin acquires darker shades, which subsequently become a complete picture.
Get creative with homemade leather craft tools! This is a great hobby to relax and keep your hands busy.