Renting out a storage unit can help you with the different stages of your relocation. Having an extra space to keep your items can be valuable, especially if you're moving out.
For instance, while making your current home available for viewings, you can store your bulky household belongings inside it. And, while selling your home, you can launch a storage sale to raise additional funds. After selling your property, you can keep your possessions for longer, while you're sorting things out.
Ahead, you'll find the benefits of having an extra space before, during, and after your property move.
1. Helps Make Your Property On Sale More Attractive
As a property seller, you want to offer a welcoming vibe to all interested buyers by getting rid of the things you used to have, like the grandfather's clock that serves as the family heirloom.
Getting rid of bulky items, like furniture sets, can give your home a more spacious look. That's why it's best to rent out a storage unit before listing your property on the market. It helps make moving out a breeze, especially when you're pressed for time.
You may contact https://canningvalestorageunits.com.au/ and other similar companies near your location like storage units in Spokane to get things moving.
2. Keeps Your Items Securely
When you've finished decluttering and realize that you can make money out of some of the items, consider placing the them 'for sale' inside your small rented area. Anytime while you're preparing to move out or sell your home, you can stage the sale to raise additional funds for new furnishings.
If a storage unit is well-kept and secure, you won't have to worry about your valuables being stolen or vandalized.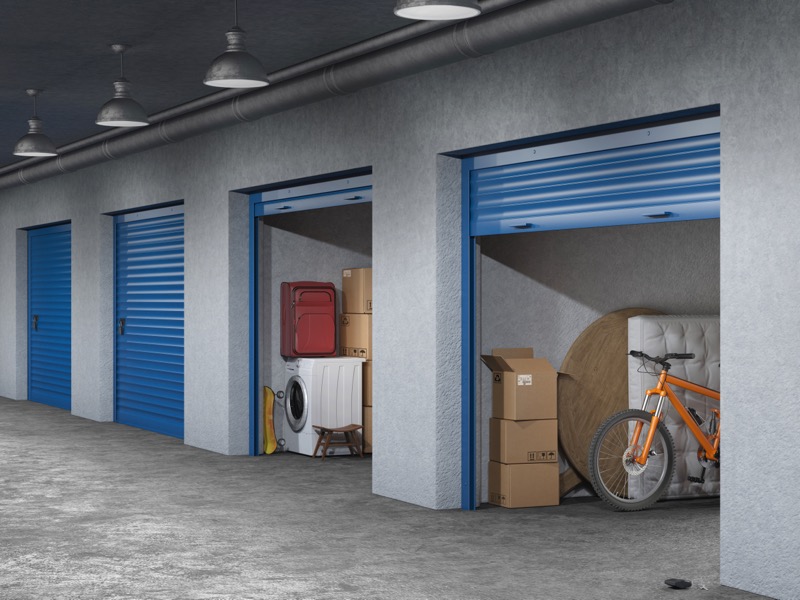 3. Makes Moving More Organized
You can use your storage area to tell apart the items you'll take with you from the goods to give away or sell.
Keeping organized can help you with the entire moving phase, so here are additional tips to make moving things in and out of your home easier. As it may take a while, label all the boxes so you'll know what to do with them when the day comes. Create a checklist of the things to do, and make a list of the boxes, along with their short titles and descriptions. This way, you'll help minimize the risk of losses and trace any missing box.
If you're organized and have a storage unit leased, you'll spend less time worrying about where to put what.
4. May Help You Save On Moving Costs
Because you know which items you'll take with you once you're moving out of your property, renting out a storage unit will cost you an average of USD$100. The price will vary depending on your location and the area size.
On the other hand, truck rentals may cost you USD$130 for short-distance hauls of about 50 miles to carry an average load meant for a one-room apartment. The rate can reach USD$710 for a long-distance travel of up to 450 miles away from your current home. Truck rentals can reach as high as USD$2,140 for a long-distance move with an average load for a five-bedroom home, according to move.org.
This means you may actually save more money if you plan on renting out a storage space for a short period rather than asking a moving truck to haul all your belongings, especially across state borders.
5. Gives You More Time To Keep Your Things
If you're in a hurry to sell your home, but not in a rush to find a new one to move into, use your storage facility to keep your possessions until you're ready to move.
Additionally, if you're relocating to a smaller property, you'd need to store your extra belongings while trying to figure out what to do with them.
Tips In Optimizing Your Storage Space Rental
Before whisking away your things and transferring them temporarily to a storage unit, consider the following points:
Lease a unit as soon as possible to avoid further delays in the home selling and moving processes.
Determine the size of the unit, as well as the most appropriate location for a smoother turnover.
If you have temperature-sensitive items to keep, consider getting a unit with climate control to preserve your valuables.
Ask if the truck you plan to hire has its own storage units. This way, you can avail of a smoother transfer at cheaper rates.
List down all the items stocked inside, and draw how it looks like.
Final Thoughts
In reality, having an extra storage space for your items can be highly practical, especially if you're transferring. Having extra space to put your things can be a life saver. A storage unit can often help ease the stresses and anxiety that often accompany a relocation, as long as you keep everything organized.