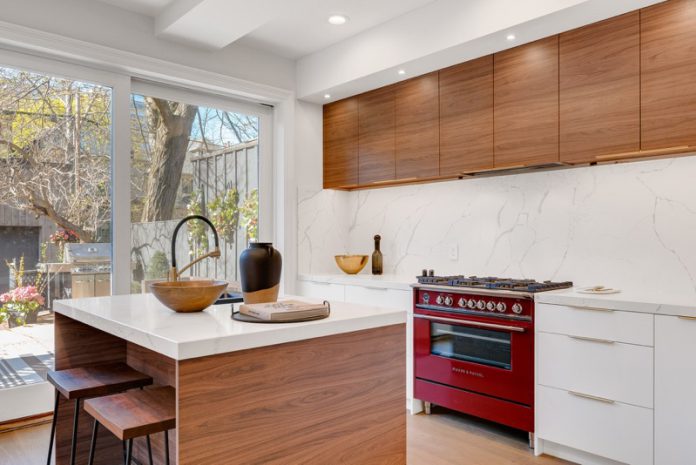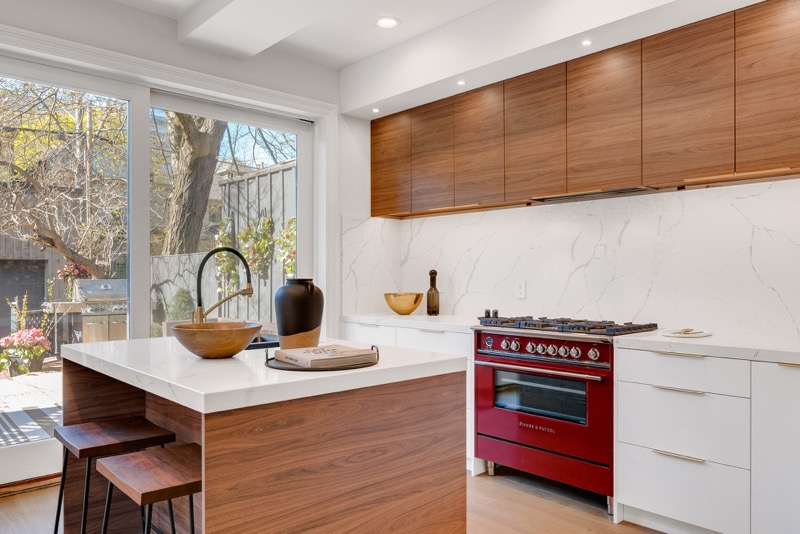 The kitchen is possibly the most essential room in your home. It can be challenging to figure out what style and color you want when it comes to creating a relaxing, welcoming, stylish, clean, and elegant look.
As trends change over the years, you'll be faced with the reminder of what you chose every time you walk into your kitchen. Trends are just that: trends. Be sure to choose something that will stay elegant and stylish for years to come. When choosing your cabinets, remember that you can update colors as the trends change. It is also critical that you go with a reliable, professional company that will guarantee the work and deliver exceptional quality or you may visit Nathan James collection.
Bright colors can supply a warm, bold, exciting, or welcoming style choice, while more neutral colors create a refined, elegant space. Dark colors are becoming more popular with the inclusion of several green shades that enhance the aesthetic of the room and create a certain wow factor.
Let's look at some of the hottest color trends of 2021. The movement away from standard white cabinets is a welcome change, with designers offering a wide variety of color options.
Matte Black
The look of a black and white kitchen delivers a bold, high-contrast, modern effect to the overall aesthetic of the home. The best way to make this look 'pop' is by maintaining an equal balance of black and white throughout the room. An excellent example is to paint the lower cabinetry black with the upper cabinets done in a bright white. A white and black checkered backsplash can add an extra level of connectedness between the colors. Choosing the right cabinets for this bold design option can be a complex process.
Sage Green
Earthy hues are all the rage in the world of design. Sage Green is the perfect example of this trend. An ideal mixture of gray and green, the color creates a neutral, earthy look in the kitchen.  Top paint picks for 2021 include several shades of evergreen and grays, making this color perfect for a modern, neutral design. Pair the Sage Green with a lighter paint color on the surrounding walls to ensure the cabinets don't appear too overwhelming. A darker paint on the walls can give the room a far more dramatic look than what you might be going for.
Bold Gray
Bold Gray was awarded the Color of the Year by Sherwin-Williams in 2018. The color was first used as an exterior paint, then found its way into the kitchen. It now creates a warm, neutral, earthy vibe that designers and homeowners alike are searching for. A major plus to this shade is the ease with which it pairs with multiple colors and textures. Keep this color in mind for a fantastic bathroom cabinet option as well.
Gray Blue
There is a wide range of gray-blue hues that are growing in popularity. These subtle hues can give your kitchen a decidedly earthy, coastal feel. The openness of the palate allows for a wide array of design options that might be more difficult to accomplish with a darker hue. Creating a natural, warm, welcoming feeling in your kitchen can be as simple as contacting a reputable cabinet business like Authentic Custom Cabinetry and having their experts create the ideal kitchen cabinet designs for you.
Dark Blue
Darker colors have become very popular in 2021. They have moved to replace the old standard bright white, making the kitchens of today bolder and more dramatic. There are different hues of dark blue, with some stretching more into a blue/gray combo rather like the last option. These pair well with lighter colored countertops and lighter walls. Backsplashes can also provide a dramatic yet stylish separation between the cabinets and the rest of the kitchen.
Coffee Stain
A dark coffee stain can blend well with most modern kitchens. It is dark enough to stand out, yet natural and earthy enough to not overwhelm. Paired with lighter paint on the kitchen walls, you'll enjoy this slightly more rustic, rugged design. Go with dark/black hardware for a nice contrast. There are various hues available, so be sure to check and find the best color match for your needs.
The overall goal of upgrading your kitchen cabinets is to provide a sanctuary that you want to spend time in. With the introduction of so many new colors and designs, you are sure to find the perfect combination to create your own oasis away from the turmoil of the day-to-day. Work with a professional company that will go through every detail and every step of the process with you. Upgrading your kitchen is never a small task, so don't try to tackle it on your own.