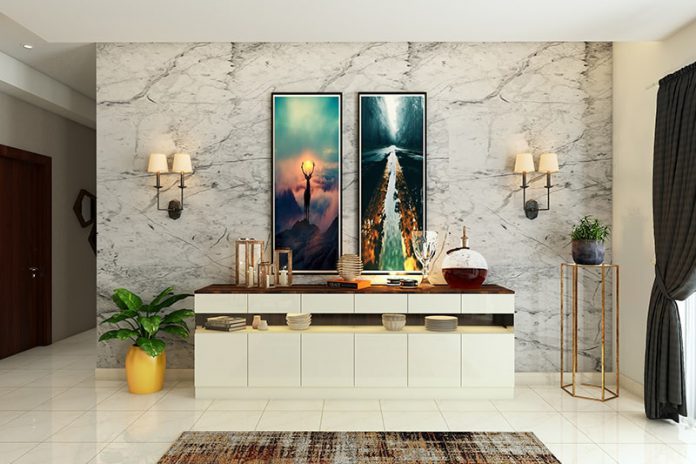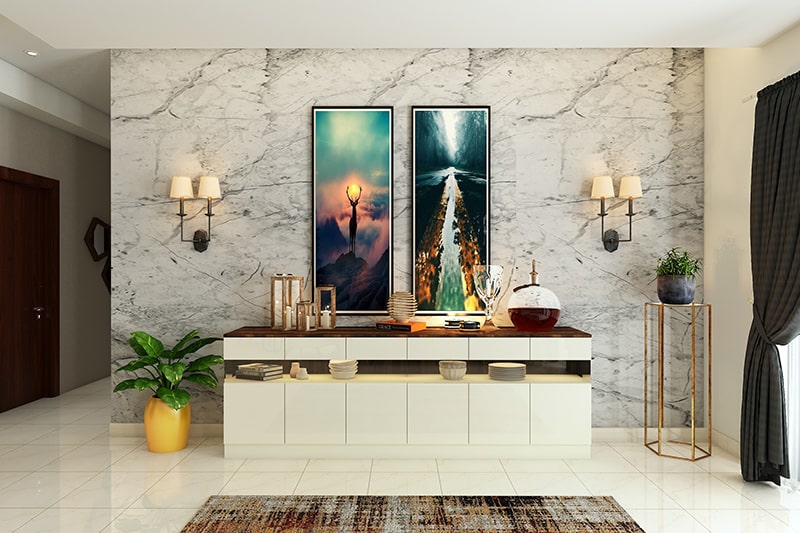 Roohome.com – Building a new home is a lengthy and tiresome process. But at least you got to decide everything about the new structure. That means you are the one choosing the materials, home design, and home décor options. 
Even then, settling on one home design can be a daunting experience. If you browse the internet for inspiration, you'll be lost for options. There are tons of new home ideas that might work well for you. And the right choice often comes down to what you really want. 
But, how can you figure out what you want when building your new home? You need to take some time to visualize. That means being practical, creative, and intentional about what you want. This can be challenging for most people, but it's not impossible. 
Doing your research or comparing different options is the one place you can start. Below, we've highlighted some room ideas for a new house. You'll also explore some living room décor ideas and design options. 
New Home Construction Ideas 2021 
If you are like many, you want your home to be unique, comfortable, and downright amazing. There are two major elements of every home: your home exterior and interior. If you pay attention to both these elements, you'll have your dream home, the easy way.  
The exterior of your home comprises everything from the siding, roof to the windows. The exterior creates the first impression, and you need to get it right. When choosing an external material, pay attention to durability and maintenance as much as the appearance. Nowadays, homeowners embrace low-maintenance materials such as vinyl and aluminum. 
You can also go for fiberglass, stone veneer, or fiber cement. Apart from the type of materials, the exterior design will also vary based on your preference. Be keen to discuss both appearance and building technicalities with your architect. 
On the other hand, the interior of your home runs from the kitchen to the bathroom. It's what creates the "wow" factor every time a guest enters your home. This makes the interior a point of interest for most homeowners.  
Your Home's Interior Design Ideas
Unlike the exterior, the interior gives you full control to choose what you want. Interior design ideas for small houses often differ from that of big family houses. When choosing décor materials, you should also pay attention to the indoor ambiance. That said, there are several home decorating ideas on a budget that you can borrow. For now, let's see the key areas you should prioritize when building your new home.
Your Kitchen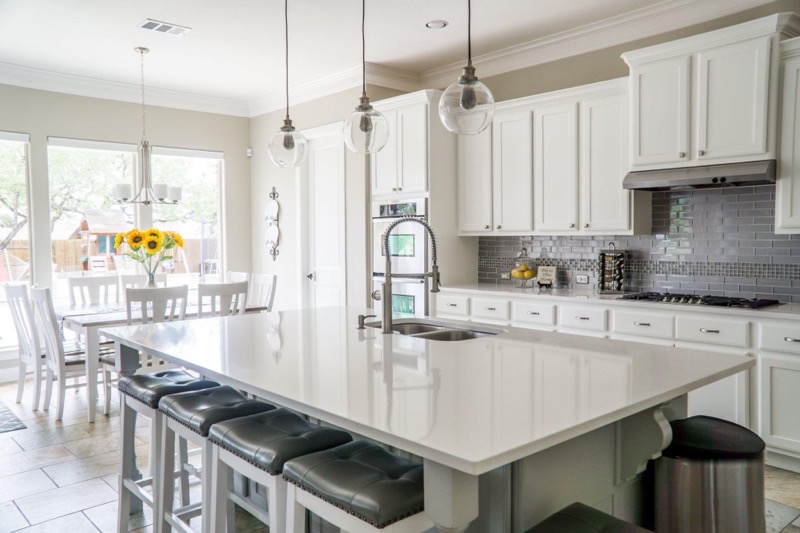 Your kitchen is the indoor paradise you can't overlook when building your new home. There are several kitchen ideas for new homes that you can borrow. But you want to ensure what you choose suits your taste and matches the rest of the rooms. 
Some of the clever features you can incorporate are open shelving and a dedicated pantry. The latter can be closeted or a walk-in pantry. Your kitchen island should also be versatile enough. And where possible, go for an epic and classic countertop. For example, one made of marble or engineered stone. 
Mudroom or Family Foyer 
Your home's mudroom is an important space that serves as a drop-off or pick-up station. It's a transition point between the main house and your garage. Hence you should make it presentable. For instance, have hooks and cabinets to keep things organized. You can also have a pet station in the mudroom. You can choose to install an exhaust fan next to the pet bed or crate to remove odor. 
Bedroom and Bathroom Design 
Your bedroom should articulate some sense of harmony. So, you want to choose the right colors, patterns, and materials. Not only are you trying to make it serene, but also unique and presentable. As far as bathroom design is concerned, there are many options for you. In most modern homes, it's common to forgo a bathtub for a roomy shower. Or maybe opt for a free-standing soaking tub instead of a bathtub. Either way, what you choose should be functional and appealing. 
Appliances and Electrical Outlets 
 For added convenience, ensure there are enough electrical outlets in your home. Every room should have its charging stations, including extra ones for guests. When choosing appliances, go for the quality. You should also check the energy rating of each product. If your budget allows, you can opt for programmable thermostats. The other electrical ideas for new houses include installing smart sensors, cameras, etc. 
Final Home Construction Tips  
When building a new home, the design process is the most critical phase. You need to do proper research and work with the right professionals. Here, an experienced architect will guide you through construction and design. The architect will also help you find a qualified construction contractor who will implement the design. If you go the other way round, i.e., finding a contactor first, your chances of success become slim.