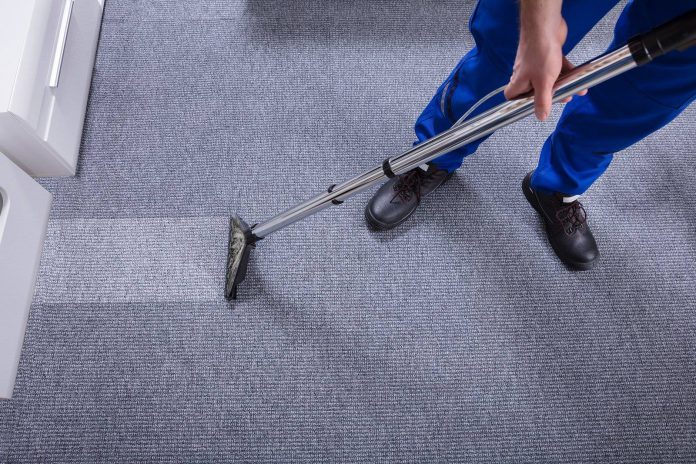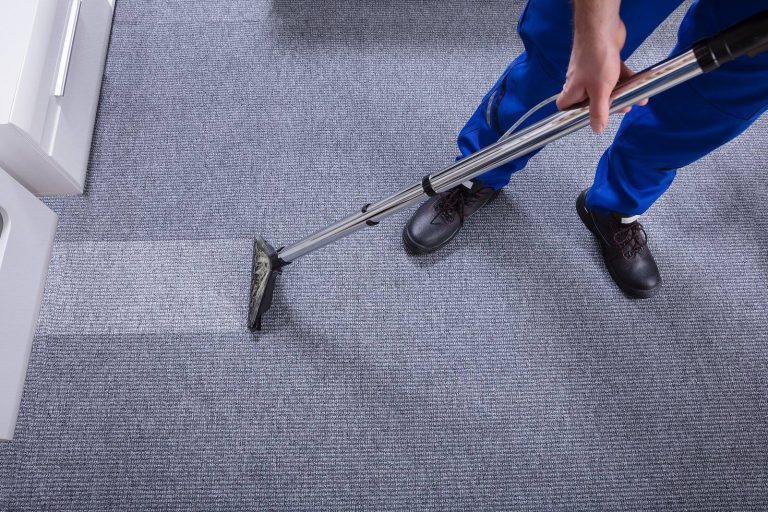 Roohome.com – It is better to entrust the cleaning of the carpet to a professional dry cleaner. They use special equipment and guarantee high results. They have vacuum cleaning in their arsenal, and they also use vibration devices. Specialists will recognize the origin of the stain and will choose the most correct way to remove it. The problem of how to remove the smell from the carpet will also be successfully solved, whatever the reason for its appearance. Regular professional cleaning will prolong the life of your rugs and preserve their beauty. So, here let's know some expert tips for commercial carpet cleaning.
Things To Know Before Commercial Carpet Cleaning For The First Time:
It is reasonable and correct to ask the seller about the features and methods of cleaning the mat even during its purchase. Be sure to check if the carpet has a special covering or protective impregnation from moisture, dust, and dirt. It will be easier to care for such a product, but detergents and water will easily remove them.
Be sure to unfold the mat upon purchase and inspect it carefully. Rusty, green, or brown spots or streaks indicate that the coating has not been stored properly, in a warehouse or room with high humidity. You cannot get rid of this kind of stain, so refuse to buy.
Keep in mind that the storage area for the temporarily rolled-up floor mat in your home must be dry and well ventilated.
It may look strange, but when choosing a mat, it is also worth smelling. If, instead of a subtle pleasant herbal or straw smell, you smell mold, rot, and incomprehensible chemicals, do not purchase such a product.
Expert Tips For Commercial Carpet Cleaning:
If the carpet is used and cleaned according to the rules, then its service life will be from 4 to 7 years. Therefore, it is appropriate to visit some expert https://accelcleaning.com/carpet-cleaning-bellevue/ for tips on carpet cleaning. 
Know The Carpet Material:
First, you need to determine what material the carpet is made of. After all, both the selection of funds and the cleaning technology depend on this. Cleaning carpets with a long pile is notable for its laboriousness, since dust, hair is clogged into the base of such a carpet, and if there is a pet, then also wool. In this case, even a vacuum cleaner is unlikely to be able to clean everything. Such carpets should not be cleaned with hard brushes, as the adhesive backing can be damaged. It is best to use lather to remove any dirt. It penetrates deeply inside, cleaning dust, and soap, in turn, will get rid of greasy stains. After such a procedure, you need to vacuum it or walk over the surface with a soft brush. If the pile is short, then such subtleties are not required here, such carpets are less whimsical.
Removing Odor and Stain:
Without waiting for the carpet to be dry-cleaned, you can start removing the unpleasant odor and stains on it using the time-tested method – baking soda. The advantage of cleaning the carpet with baking soda is that it is safe and accessible to everyone. Soda is a simple answer to the rather difficult question of how to remove a stain from a carpet. It turns out two effects in one package. Before treating the carpet with soda, it must be vacuumed on both sides.
Soda is diluted with water to a state of gruel, applied to the right place on the carpet. Cleaned after 15 minutes, dry the place with dry paper towels, if necessary, additionally with a hairdryer. Wet cleaning with soda is carried out no more than once a year.
Restoring Color:
Advice 2. If the carpet has lost its previous color, has become paler, and in general, it would be time to give it a more neat look, then you can use one simple method. To do this, you need to prepare an aqueous solution of shampoo with a few drops of ammonia. 
Dry Cleaning Of Carpets:
Dry cleaning of carpets perfectly clean wool and silk rugs, hand-knitted and machine-knitted. Only professionals can remove stains from the carpet completely and without a trace. But this is only a visible effect. Dry cleaning of the carpet is completed by thorough drying in a special centrifuge, where all moisture is adsorbed together with the dirt. The carpet becomes perfectly clean, while the colour of the product remains pristine: bright and rich, or light and radiant.
Using Good Detergent:
Get detergents and cleaning products only from trusted and well-known manufacturers! The product can be aggressive, which can lead to stains, discoloration, and in the worst case, damage to the structure of the carpet.