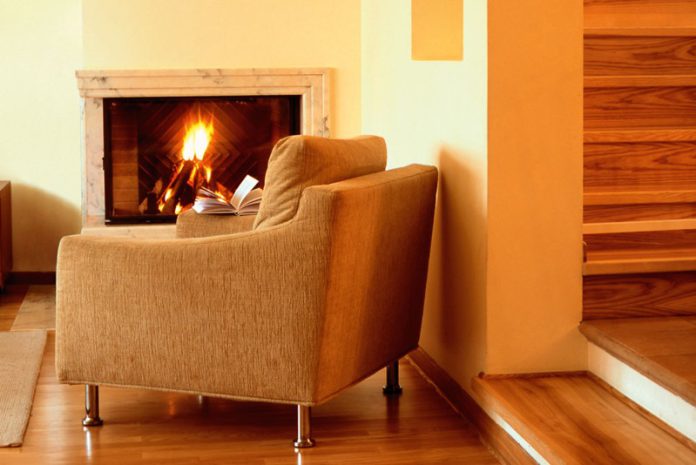 As the coldest season of the year, winter has us all dressing in warm jackets and equally warm boots, wearing hats, scarves and gloves to keep us comfortable. Once we get home, though, we take all of the big clothes that hinder our movability, and decide to get even more comfortable by turning on the heat. Being able to walk around your home in nothing but a T-shirt during winter is something we all definitely love, and you're probably not an exception to that rule.
So as to be able to do that, though, we'll need to properly heat our homes during winter. What are you doing about it this season? Are you struggling with your heating systems, or have you actually found the perfect way to keep your home warm during winter? Perhaps try some of the methods found in this article.
Anyway, if you're struggling with your current heating solution, or if you've just now moved to a new home, or built one for that matter, you'll need to find the best one for you. Choosing at random is not the best idea here, because this is a big investment you'll have to make, and you want to be completely happy with it. Winding up being unhappy with the solution you've previously paid for will only make you frustrated.
So, before making any of these important choices, what you should do is find out about the best ways to heat your home in the winter, and then decide for yourself which one could be perfect for your specific situation. Understanding not only what kind of a system to install in your home, but also how to keep it running efficiently, is certainly of utmost importance. Because, while some things are up to the system, other things are up to you, meaning you'll have to learn how to do your best to heat your home in winter successfully.
Best Ways To Heat Your Home in Winter
It's not easy to say what the best heating solution is for you specifically, because that depends on several different things. The size of your home, the actual climate, your lifestyle… All of those factors and much more have a huge impact on what the perfect solution will be for you. So, taking all of that into account when learning about different heating options is a must, as that's how you'll find out precisely which options could work best for you.
That being said, you do need to learn about the different heating options in order to make this choice. The ducted gas heating option, as further explained at https://www.smoelair.com.au/ducted-gas-heating-melbourne, is a popular one, and then there are also heat pumps, central heating solutions, AC units, hydronic systems, electric space heaters, gas and wood heaters, slow combustion ones, as well as the solar options. Considering those significant factors such as the size of your home, the actual climate in your area and your lifestyle, will help you select the perfect solution for you.
Whatever you choose, though, you'll need to take some other tips into consideration so as to keep your home properly warmed up in the winter. For example, if you are using radiators, placing a thin sheet of card covered in foil behind it can be a good trick to warm up the place faster and more successfully. Why? Because the foil will reflect the heat back to your home, so instead of heating the walls, you'll be heating the actual room, and keeping it warm for longer.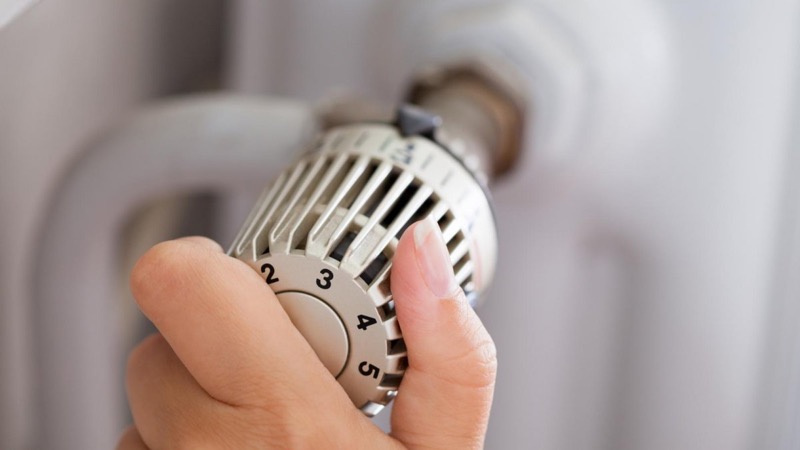 No matter which heating system you choose, it won't exactly be working as efficiently as possible if there's a lot of draught in your home. So, draught proofing the place is, therefore, a must. Filling the gaps you'll find around the windows and doors will not only keep the home warmer and cosier for longer, but also help you save on your bills, which is another huge plus.
Getting your devices properly serviced on a regular basis is also of crucial significance if you want to heat your home perfectly. Having professionals check the devices, service and maintain them, means they will always function as efficiently as possible, allowing you to be completely comfortable in your home, knowing that your heating system is working perfectly to keep you warm. Of course, always hire trusted and reliable professionals for this job.
You can also use some old-school tricks to maximize the efficiency of your heating system. Closing the curtains, rolling out a rug, and keeping the oven door open after it has been used will all warm up the place even more. And, naturally, make sure to identify your ideal temperature and set the thermostat to it, as that will further improve the efficiency of your system, while keeping you completely comfortable in your own home.
Install Ducted Gas Heating
If looking for the cheapest heating solution, you may not immediately find ducted gas heating on the list. If, however, looking for the most cost-effective one in the long run, then you'll undeniably need to consider this particular system. And not only because it is cost-effective, but also because it is extremely reliable and highly successful at keeping your home properly warmed up during winter. A fantastic investment the cost of which will be offset by energy savings, the ducted gas heating comes with numerous benefits, and understanding those will help you decide if you want to get this system or not.
First off, it prides itself in providing you with consistent and reliable heating, no matter how cold it gets outside. Its zoning feature allows you to divide your home into areas and choose which areas to heat during the day. This level of control will certainly appeal to every homeowner, and then there's also the fact that ducted gas heating is not only environmentally friendly, but also much safer for the whole family. Its low maintenance needs and a long lifespan make it even more appealing and this system is ultimately deemed to be the most cost-effective one on the market, which is certainly a great reason to get it.