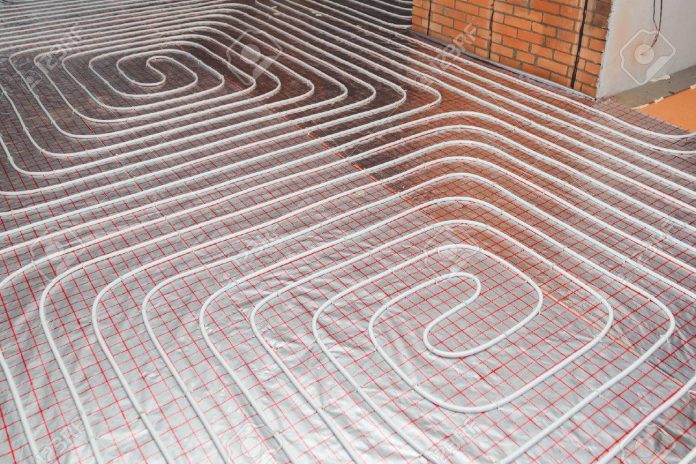 Roohome.com – The cold winter season can be quite a discomfort to the family, and if you don't have an under-floor heating system, so many things are bound to go wrong. You wake up on a snowy corridor and every other place; that would mean destroying the water pipes and other systems in your home.
If you've just moved to a snow-prone area or you've been here for a while, but without a heating system, then an under-floor heating system would work so well.
There are numerous benefits of under-floor heating systems to homes and offices. Walking barefoot becomes very comfortable, and the room space is free because there's no radiator taking up wall space.
Benefits of underfloor heating system
Low cost of maintenance
Polypropylene is used to make both electric and water-based under-floor heating systems and is a naturally tough material. Thus you have no issues of breakage or collapsing. All you need to do is ensure you get a certified and licensed company to install the system for you. After the work is done, the licensing board must inspect the work before the contractor's hands over the project to you. That will ensure the job is up to standard. Again you have to look out for a fitting specialist who will offer a minimum of 25 years guarantee.
Energy efficient
Under-floor heating has proven to be far more energy-efficient than the use of conventional radiators. The high energy efficiency reduces the energy bills significantly. Before you release the fitting specialist, what you need is an efficiency test performed to assess the overall effectiveness of the insulation and thus high heating performance.
When you turn off the heating system, your rooms remain warm, which is better than traditional radiators, which begin to cool immediately upon turning off.
Low running costs
The much you spend on under-floor heating using traditional radiators cannot be compared to having an under-floor system. The radiators are run by fuel, and that is an increasingly expensive commodity. For the under-floor system, low energy will yield tremendous and long-lasting results.
The cost of installing the under-floor water-based system may look expensive, but the running costs are pretty low. The system, unlike the radiators, runs on gas which is a comparatively low-cost commodity. The electrical-based under-floor systems are easy to install and less expensive to run.
Electricity is generally a low-cost commodity.
The comfort
Compared with the traditional heating systems, under-floor heating is an effective system that brings lots of comfort to the family. It's noticeably more comfortable, and that is due to the warm feeling experienced throughout the room when you sit or walk barefoot. If you've young kids, you're not scared of the cold that may lead to health complications.
There's better hygiene.
Underfoot heating systems are more hygienic and safer than traditional radiators. The radiators are known for high humidity and moisture levels that create a breeding ground for dust mites, creepy crawlies, and such organisms. On the other hand, the under-floor heating system is safe and hygienic, and replacing it with it eliminates dust mites and creepy disease-causing insects.
The under-floor heating systems may appear easy to install, but their complexity will require a reputable and experienced professional to handle. Your DIY installation techniques will only give you shoddy work, and repairing a faulty system can be very expensive.