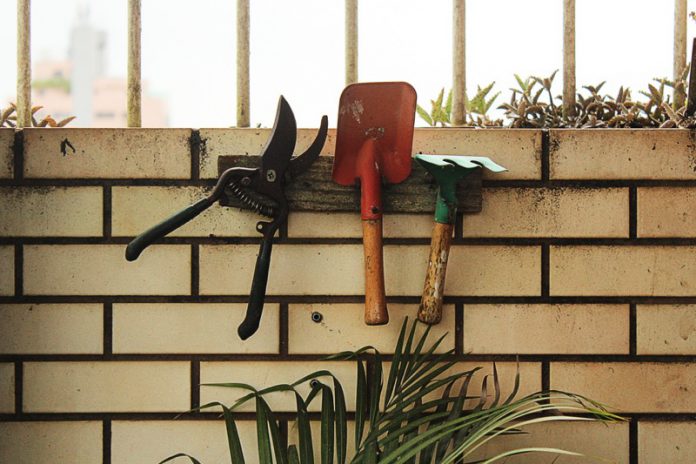 The lawn health depends largely on the quality of the seeds used and the weather conditions. However, a well-chosen inventory and care routine play no less important role in it. What kind of tools do you need? How to choose the right ones? And why should you have both hand and power tools in your arsenal? Read about all this in the article.
Gear Types
The modern equipment market offers such a wide range that it can be difficult for a novice gardener to navigate. There are several types of rakes alone: ​​leaf, landscape, thatch, leveling rake, etc. So that you don't get lost in such a variety, make a plan before going to a store. You should have equipment of these three categories:
Hand instruments. These include numerous shovels, rakes, hoes, pitchforks, and so on. To work with them, you have to use your own physical strength. They are good because they allow you to execute delicate tasks.
Electric instruments. These are more powerful analogs of hand devices. They can be corded and cordless. Such equipment is ideal for working on small to medium-sized lawns where you need to perform repetitive tasks.
Gas instruments. These are the most powerful and efficient tools that handle complex and large-scale tasks. They are indispensable for those who have large backyards.
The specific list of devices may differ depending on the characteristics of a particular lawn and the plants growing on it.
Lawn Mowing
It's hard to imagine backyard grass care without a quality lawnmower. It is better to choose for small to medium-sized areas electric devices, and as for large ones, gas counterparts are perfect. The larger the place, the wider the deck of your machine should be.
A trimmer can help you cut grass near trees and flower beds. Smaller than a lawnmower, it is more maneuverable and easy to tackle in hard-to-reach places. If you need to perform even more delicate tasks for which the trimmer is unsuitable, get lawn scissors or grass shears. Many models are equipped with long handles and sometimes even wheels for greater user comfort.
Lawn Maintenance
If bumps and pits appear on your site after snowy winter or heavy rains, you need a leveling rake. In special cases (for example, when laying grass rolls), you'll have to use a heavy lawn roller.
When leaves fall almost without stopping, a powerful leaf blower will come in handy. Some advanced models are equipped with a vacuum option, allowing you to pack the collected waste into large bags quickly. If you plan on using the leaves as compost, look for devices with a mulching feature. If you have a small backyard or few trees grow on it, a sturdy leaf rake may well be enough for you.
Lawn Care
Use a pitchfork (for small areas) or a power scarifier/dethatcher (for large yards) to saturate the soil and plant roots with oxygen. Particular attention should be paid to the timely removal of weeds. To do it, you can use a trowel or special weed removing tools that penetrate deep into the soil and pull plants up by the roots.
You should also consider purchasing seed and fertilizer spreaders, which will greatly speed up the process of seeding the area. For good watering, especially on large lawns, you will need a sprinkler. Optionally, you can opt for the drip irrigation system. However, if your area is small, you can get by with a regular watering can or short hose.
Take Proper Care of Your Tools
While many gardeners take care of their lawn diligently, they sometimes forget that the tools need maintenance. Remember to clean them regularly, sharpen them, lubricate them if necessary, or send them in for repair. The state of the devices used directly affects the quality of your work, hence the lawn's health.