The onset of the COVID-19 pandemic has made cleaning, sanitizing, and disinfecting your home more crucial than ever. In the first few months following its worldwide spread last year, the market for disinfectants, sanitizers, and home cleaning solutions saw a sharp increase.
While recent findings show the virus can be transmitted through the air in certain environments, the risk of contraction from contaminated surfaces may be low. Still, you'll never go wrong with cleaning your home to minimize the risk of infections.
Cleaning, Sanitizing, And Disinfecting
As COVID-19 infections continue to increase in some countries, an intensive property cleanup may be in order. Before proceeding, it's helpful to find out more about the most common and recommended activities to keep the COVID-19 virus at bay:
It's always best to start by removing visible dust, dirt, and other debris.
Once you've cleaned each area in your home, you can then focus on killing harmful microorganisms and preventing the proliferation of bacteria, viruses, and fungi by sanitizing and disinfecting your home.
An intensive home cleanup will involve proper waste disposal. You can check out this original link to know more about finding professional rubbish removal services in your area.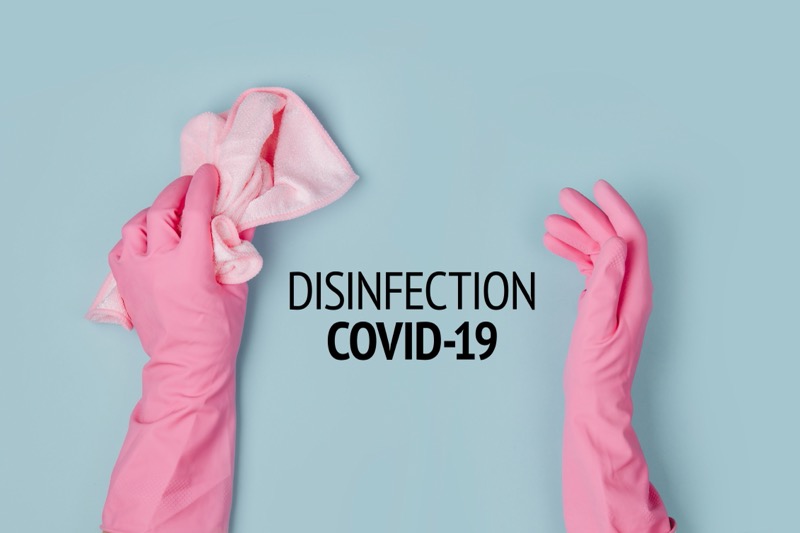 General Reminders To Help Reduce Infections
These days, you have to do more to make your bedroom comfortable and your living spaces clean and safe. Take heed of the following pointers to help minimize the spread of harmful organisms in your home:
Increase Sanitation and Disinfection Activities
When any of your family members become ill, they become more susceptible to COVID-19. The same goes for individuals who haven't been vaccinated.
If there are immunocompromised and highly vulnerable individuals in your household, including very young infants and the elderly, it's best to take extra precautions. Add sanitation and disinfection to your regular cleaning routine.
Besides constantly washing your hands, performing regular home cleaning is one of the easiest ways to reduce the risk of virus transmission. Remember to constantly wipe surfaces with heavy hand and foot traffic with a damp cloth soaked in a home cleaning solution approved by the Environmental Protection Agency (EPA).
Select Cleaning Products Well
In some cases, wiping surfaces may be enough. However, for peace of mind, the majority of homeowners prefer to use commercial disinfectants.
Federal governments require any cleaning product, especially ones that claim to be effective in killing coronavirus, to be registered under the EPA. The EPA warns consumers against using unregistered products, as these can be ineffective and unsafe.
Use Cleaning Products Properly
Always read and follow instructions before using any cleaning product to avoid problems. Read product labels and use them only as directed. Refrain from diluting disinfectants or mixing various chemicals. In some cases, you may need to use protective items such as gloves and goggles.
Focus On Surfaces With Heavy Traffic
In keeping your home safe from COVID-19, focus on cleaning and disinfecting the following items, objects, and areas:
Cellphone: Your cellphone may contain more bacteria than most toilet seats, making disinfection an important part of keeping it clean.
Doorknobs and Handles: Because these fixtures are some of the most-touched objects at home, it's best to disinfect them regularly. You may use an alcohol and bleach solution.
Remote Control: Sanitize these germ magnets by wiping them with a cloth soaked in a cleaning or disinfection solution.
Computer Keyboard: Similar to remote controls, your computer keyboard is also more prone to exposure to microorganisms. Use alcohol-based wipes to safely clean your electronic devices.
Floors: Bacteria and other contaminants most often end up on your floor. It's best to mop them clean with a strong disinfectant.
Getting Rid Of Microorganisms In Your Home     
Kitchen Disinfection
Make it a habit to wash your hands before and after food preparation, handling, and eating.
Disinfect kitchen surfaces using EPA-registered products.
Apart from sinks and countertops, include light switches, door handles, and kitchen appliances in your daily disinfection.
Bedroom Disinfection
Apart from your wiping surfaces, give attention to your beddings. This is especially true if a family member is sick.
Don't forget to disinfect your mattress, as it's one of the most easily contaminated parts of your room.
Separate the bedsheets, pillowcases, and comforters used by sick and healthy persons.
Wash your laundry at the highest temperature possible and use laundry detergents with antibacterial properties.
Bathroom Disinfection
Disinfect bathroom floors and toilet fixture handles at least three times a week by wiping them with a damp cloth soaked in a cleaning agent.
At least once a week, disinfect and thoroughly clean your toilet fixtures.
Focus on your toothbrush holder, given that it's said to be one of the dirtiest spots in your bathroom.
Home Office Or Work Space Disinfection
Remember to clean your computer and laptop regularly. However, avoid using strong cleaning chemicals that could damage your computer. Alcohol-based wipes and specialized cleaning products can do the trick.
The same goes for your peripherals such as headphones, computer chair, desk, and others.
Final Thoughts
There are multiple ways to help lower the risk of COVID-19 transmission. Washing your hands often and using disinfectants properly and regularly can help protect you and your loved ones.
Moreover, always keep track of announcements from reputable health agencies for updated recommendations in preventing the spread of COVID-19 and keeping your home a safe environment.