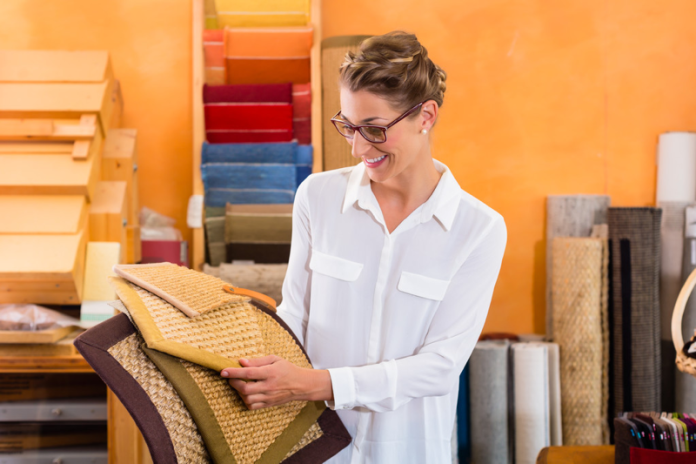 Introduction
DIY projects are a great way to improve your home. They can also be a good way to get creative and explore your interests. In this article, we will be sharing with you some of the best DIY projects that can help improve the overall appearance of your home.
By picking one or more of these projects for your home, you will be able to improve your home's aesthetic and make it a nicer place to live in.
9 Easy-to-Ambitious DIY Projects:
1. Update your flooring
Flooring is one of the most neglected aspects of home improvement. It is so easy to forget about it because it's not as visible as other parts of the house, but it's one of the most important things to get right.
There are many different types of flooring to choose from and each has its advantages and disadvantages. The type you choose will depend on your budget, your lifestyle, and what you want from your floors.
The most popular types are hardwood flooring, polished concrete floors, carpet, and vinyl. Hardwood is the most expensive option but it has a timeless look that can last a lifetime if properly cared for.
Polished concrete floors are a hot trend in the design world. They have been used for decades but recently they have risen in popularity because of their polished, clean look.
Carpet is one of the cheapest options and comes in many different colors and textures, but it doesn't always reflect the style of your home.
Vinyl flooring has a more modern look thanks to its smooth surface and can be installed with just water and a mop, making it easy to clean too. Flooring can be installed on many different types of surfaces including concrete, plywood, and tile.
2. Update the hardware on your doors
A. Paint your door
The first thing you can do to update the hardware on your door is to paint it. You should start by sanding the door, then remove any loose paint and then prime and paint it. This process will take about a day or two depending on how much you are painting.
B. Replace the hinges
The second thing you can do is to replace the hinges with a more modern design or style. You should start by removing any screws that hold in place the current hinges, then unscrew and remove them from both sides of your door, before installing new ones.
3. Update the color of your kitchen cabinets
There are many ways to update the color of your kitchen cabinets. Paint is one of the easiest ways to update your kitchen cabinets. You can either paint them the same color as your wall or choose a contrasting color. If you want to go for a contrasting color, make sure to pick a neutral shade (e.g., gray) so that it doesn't clash with the other colors in your kitchen.
You can cover your cabinet doors with different types of paper and create a unique look for your kitchen by layering different colors and shapes of paper on top of each other.
4. Add some plants to the windowsill
Adding some plants to the windowsill is a great way to make your office look more alive. It will also help you work better and be more productive.
Add some plants that are easy to maintain and don't need much light (e.g., succulents).
Put them on a tray or holder so they don't take up too much space on the windowsill.
Place them near a window but not in direct sunlight, which can cause the leaves to dry out and get burnt.
5. Hang pictures on the wall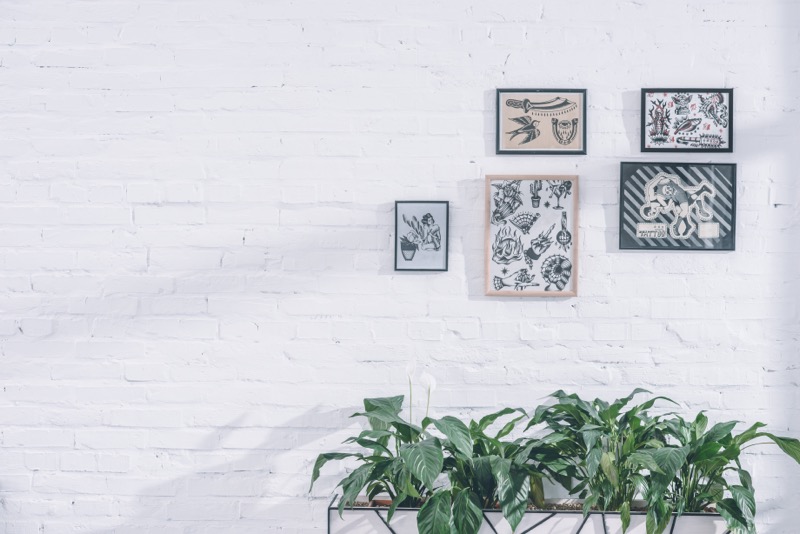 Hanging pictures on the wall is a simple DIY project that can be done in just minutes and make your home look great. A few tools are needed for this task, such as a hammer, nails, and picture hooks.
The first step is to find the location where you want to hang your pictures. Then use a pencil or marker to mark the spots where you will need to put nails to hang your pictures. Make sure that you use an even amount of space between each nail hole so that all of your pictures will be level with one another.
Once you have marked which spots need nails, take out your hammer and start hammering the nails into the wall at an angle. If necessary, use a level or plumb line to make sure that they are straight up and down. Once all of the nails are in, use your picture hooks to hang up your pictures.
6. Install new faucets
We will be installing a new faucet in this DIY project. It is a simple and easy project that can be completed in an hour or two.
The first thing to do is to shut off the water supply to the sink. Make sure you have the right tools for the job, including a screwdriver, wrench, and basin wrench. Walters Wholesale offers these essential installation tools.
Next, remove the old faucet by unscrewing it from its base and then disconnecting any hoses that are attached to it. You may also need a basin wrench for this step if your faucet has nuts on both sides of it.
Finally, install your new faucet by following these steps: tighten any nuts with the basin wrench; connect any hoses that were disconnected from the old faucet.
7. Update your old tables
You don't have to throw them out or replace the entire thing. You can upgrade your old tables by repainting or replacing their legs. If you want a more contemporary look, you can find a lot of sturdy and modern table legs that are easy to install and DIY. If you want something uncomplicated, you can repaint it by finding a color that would go well with your other home revisions. Either way, you're sure to give that old table a fresh, new look without breaking the bank.
Conclusion
In conclusion, these 6 easy-to-ambitious DIY projects are great for people who want to improve their homes. The projects are not only easy but are also affordable and simple to do.