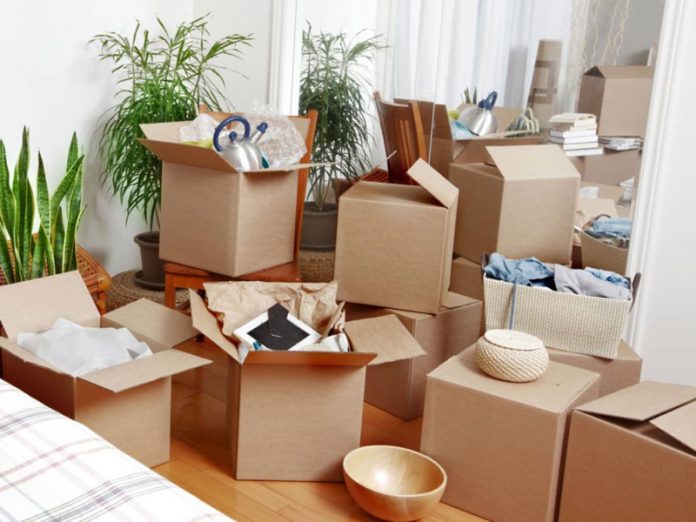 Are you planning to relocate to or from Perth? This may sound exciting but can be pretty stressful. From packing your household items to choosing the best removalist company, you have a lot of planning to do. Again, moving with kids and pets can be challenging, and proper planning goes a long way. Your choice of mover company also matters a lot. If moving bulky or delicate items, you need an experienced team with the right skills and supplies for the task.
How can I choose the best mover company in Perth?
Nowadays, there are many mover firms around, and choosing the best can be somewhat confusing. Nevertheless, there are various aspects to consider when seeking to engage a mover company. First of all, think of the required services. If you want packing and moving services, you'll pay more than someone who only needs moving services.
The items to be moved also matter. Delicate or fragile appliances require a lot of care during shipping, and this is why most people prefer Fragile Removals Perth. Shop around and get quotes from different removalists to get a competitive price. Get references from others, and be sure to hire a licensed and insured company. This will cater to any breakages on your items during the move.
What of the packing supplies? If you hire both packing and moving services, ensure that the team uses quality packing materials. This helps avoid damages to your items and ensures smooth transportation.
How can I get the best removalist in Perth?
There are many mover companies in Perth, and engaging a professional firm will go a long way. Most people shy away from mover companies since they have heard of many horror stories about damaged furniture and exorbitant fees. This shouldn't discourage you, though! You can get the best services; if only you do a little research. Here's how to get the best removalists in Perth;
1. Search online
The internet allows you to connect to many mover companies in Perth. With a simple online search, you'll come across many service providers offering varied services at varying costs. Examine different removalists and compare their services against the costs. Also, some firms offer local mover services while others specialize in both local and international moves. Choose the best company to cater to your needs.
2. Seek recommendations
Don't just settle on a mover company because you bumped into it online. Seek referrals from friends and colleagues; they will likely recommend the best movers in Perth. But, don't hire the team depending on referrals only. Schedule an interview and get to know about the type of services offered.
3. Visit the company's website.
Professional removalists will likely have a website. Why not visit their website and learn about the company? You'll get lots of information about the services, the team, the prices and working hours. You may also read customer feedback from former clients. Learn about the company, and only engage the team if you're satisfied with their services.
4. Customer reviews
Feedback from other clients will help you in selecting the most suitable service provider. Seek reviews from the company's website and from external sites to determine the type of services offered. Although you may get some negative comments, only engage a company with a high number of positive reviews.
How can I plan a stress-free move?
Moving involves costs, and you want to plan in advance. Get quotes from different mover companies and set a budget depending on your financial capability. Allocate some money for unforeseen expenses; you may incur additional costs during the move. Moreover, budget for packing supplies if the mover company doesn't provide these.
Only go for reputable companies and don't compromise on quality. Sometimes, it's wise to pay a few more dollars for quality services; this saves a lot of breakages.
Most mover companies offer discounts and promotions. Check out for offers and take advantage of the deals available. This mainly applies when hiring different services. For instance, you're highly likely to get a discount when you book packing, tuck, and mover services. You can as well get offers on holidays and weekends.
Once you determine the best mover company, make early bookings to avoid disappointments. You don't want to get stuck with luggage on a moving day, with no removalists around. Again, booking in advance allows the removalists to acquire all the necessary supplies and pack your furniture and other appliances. This way, you avoid breakages that can result from the last-minute rush.
Why hire professional movers?
While you can pack and move your items by yourself, engaging professional movers come with numerous benefits. First of all, panning a move can be stressful, and expert movers know how to handle fragile items and also navigate the roads to avoid breakages.
This gives you peace of mind knowing that your items are safe. These specialists undergo rigorous training on how to handle different appliances for enhanced safety during the move. Professional movers are licensed, and this makes them accountable. This means that the insurance company caters to any breakages to your valuables as you move.
That's not all, though! Professional movers are swift. And save a lot of time during a move. They have quality packing supplies to ensure the proper handling of all your items. They have a skilled team that will pack and simplify the moving process, thus saving time.
Heavy lifting is also important when we talk of relocating. Lifting can be strenuous, but professional removalists have the proper tools to lift bulky furniture and appliances. This helps avoid breakages and also injuries that you may incur in the process.
Taking inventory of your valuables is also vital during a move. A professional company will track all the boxes and ensure that they arrive at the destination. This saves you a lot of stress and time that you'd spend following up on your belongings.
The bottom line
There are many mover companies in Perth, and getting on shouldn't be an issue. Do a background check on the chosen company and hire experienced removalists for the task. Also, use proper packing materials and book in advance. By so doing, you'll enjoy quality services and not worry about breakages or damages during the move.