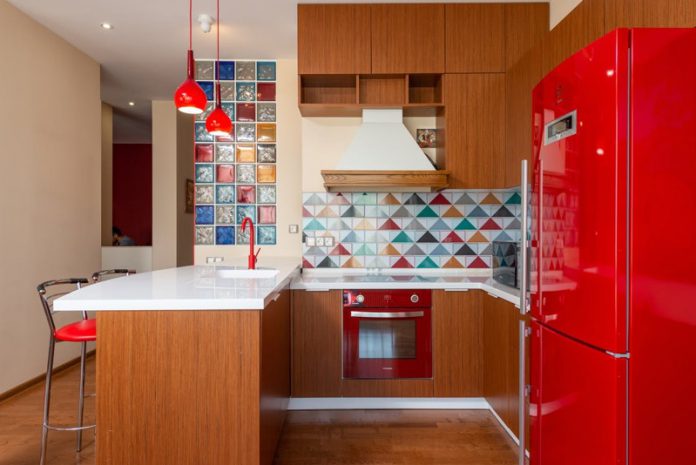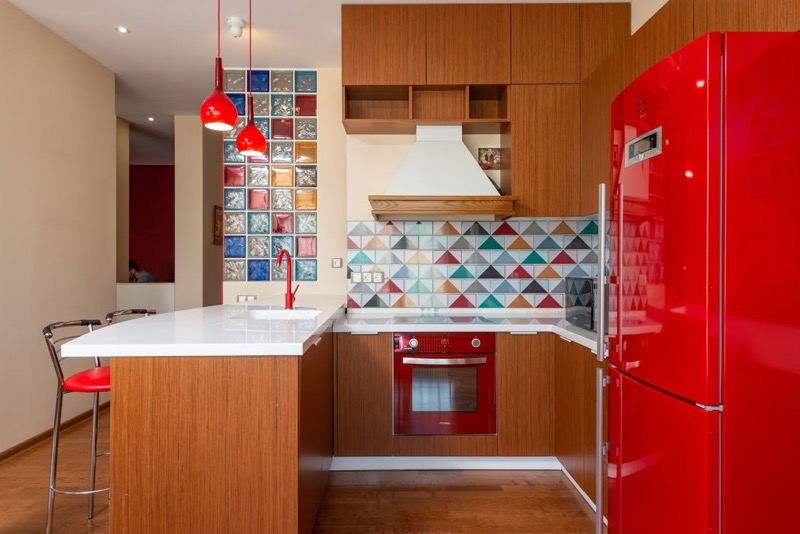 For individuals who enjoy their time cooking in the kitchen, kitchen remodeling is a fun activity. But, it's viable to perform some preliminary research before you get carried away with the process. Your choices are proportionate to the amount of money you spend on the renovation project. These decisions can be challenging.
You have to plan the layout, choose the finishes and color scheme, and then hope that your choices turn out to be correct. It is also noteworthy here that the kitchen renovation will also increase the market value of your house besides enhancing the visual appeal.
Benefits of Kitchen Remodeling:
Most of us dream about having the most beautiful kitchen with the best appliances. Kitchen remodeling results in numerous benefits, such as:
More space: The more the space, the easier it will be to work in the kitchen. The spacious kitchen interiors work as stations. For example, a cleaning station, food storage, and a cooking unit serve as different depots in one kitchen.
Enhanced storage: Customized closets, racks, and shelves can hold all of your unnecessary items. Consequently, less clutter will result in a sleek and tidy appearance.
Comfort: An improved kitchen function will increase comfortability and ease of use.
Sustainability: Using eco-friendly materials for floors, paints, and cabinets, you can increase the sustainability of your kitchen. Invest in environmentally friendly appliances for this purpose.
One cannot emphasize this enough but hiring expert kitchen designers has its own set of advantages. Nonetheless, it is challenging and arduous to find the right professionals who understand your idea and bring it to life. And please don't hire any contractors you come across; ensure to hire those who specialize in kitchen remodeling. So, we suggest you only approach professionals for kitchen renovations as this task is best left to the experts. They'll ensure to materialize your vision while keeping each aspect in consideration.
The following dos and don'ts can help you create an ideal blend of creative design and functionality:
List of Dos:
1. Choose the right size
When adding new things to your kitchen, ensure to pick the appropriate sizes according to the kitchen space. If you want to recreate the most incredible kitchen designs, be sure that it's feasible for the area you have available. It will be exceptionally challenging to make it look seamless if you choose objects larger than the size allotted to the kitchen.
Examine the more flexible storage options. To know the exact measurement, keep a handy measurement tape with you. Take into account how busy your kitchen is. Install flooring and finishes that can survive the wear and strain of a busy family.
2. Ensure proper ventilation
Ventilation is significant for the kitchen atmosphere. Lack of air can lead to many problems. For example, it will be hard to get rid of the smoke smell if your burn something on the stove. Therefore, it is essential to install a proper hood fan to avoid suffocation.
Install efficient, easy-to-maintain, and clean recirculating systems for large families. They filter dust, allergens, mold, humidity, and pet odors. Besides, don't overlook the benefits of natural ventilation, such as windows. They provide fresh air and natural light to your kitchens.
3. Get the right help
Hire skilled professionals who will assist you in achieving your dream kitchen within your budgetary constraints, as mentioned above. Experts in kitchen renovation are the perfect people to call whether you need a solution to the problems or a complete remodel. You can locate places that require changes with the help of these professionals.
They know standard working methods and will work according to the planned layout. They will also assist in areas such as plumbing, carpentry, metallurgy, and electrical work. These experts are well aware of low-cost material and are responsible for transporting, shopping, and fixing the right things.
List of Don'ts:
1. Don't overdesign
Some people stuff many things in the layout when it comes to planning and designing the kitchen. It can become a big issue when you go overboard with your kitchen, as it will end up looking cluttered. The easiest method to avoid overdesigning is to have your ideas reviewed by professional experts.
Your designer will inform you in time if you have gone too far with the designs. Stick to and implement one concept to the entire kitchen space. The kitchen will appear small, congested, and uncomfortable when you introduce diverse styles and stuff appliances.
2. Don't go over budget
Overplanning and inaccuracies result in exceeding the estimated budget. Homeowners are considerably concerned about overspending on the renovation project. Since the house may not be yours forever, don't over-improve it to the point where it is priced out of the community when it's time to sell.
Estimate a little more percentage for your budget to account for any unexpected expenses that may arise. Set reasonable and attainable goals that don't compel you to spend all your resources on a kitchen you can't afford.
3. Don't overlook lighting
You need to determine the kind of activities that will take place in the kitchen in addition to cooking, baking, and washing. Identifying how you will utilize the space will help you fix the perfect lights for your kitchen. Some common issues are lack of enough lights, no proper task lights, and variations in the color temperatures.
Depending on the design/layout of your kitchen, you have endless options to choose from recessed lighting, pendant lighting, and task lighting. Also, take into account the areas of the kitchen where natural light penetrates. It will assist you in fixing the lights in the right places.
Final Words
The function of a kitchen is critical in every house. But you must understand why you need a remodel for your kitchen. So, before you start tearing down your walls and taking out pipes, talk to a professional about the potential of your current kitchen. Stick to one solid plan and don't repeatedly make changes to the plan. Constant changes might put a strain on your finances and cause delays in the project.