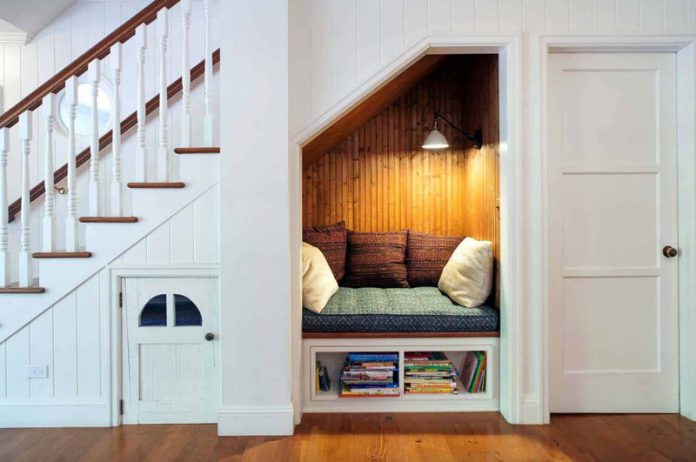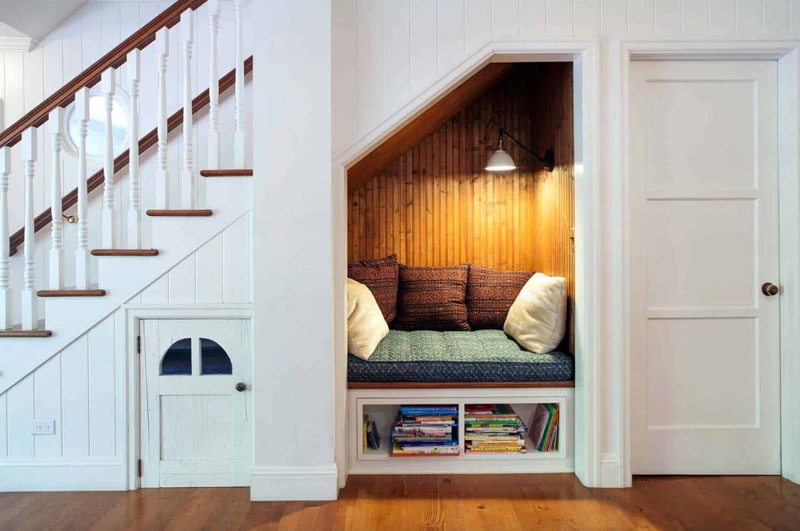 We can't deny that nowadays, with technology in hand and the average attention span of 8 seconds, life's gotten a lot tougher.
In the sense that we no longer have time nor focus to read anymore–but there's a simple solution for this! If you want to read, then a quiet corner at home is what you need!
We all have our style. Some of us like to read in warm, cozy environments with green plants and soft furnishings, while others prefer a classic, elegant room that's more comfortable for them with a view of the outside world through a window.
There are some tips below for making a reading nook just the way you imagined it to be!
Let's find out.
Get A Loveseat
It's not just romantic novel fans that are excited to get a loveseat- because it turns out when you get a seat for two, you can spend time reading with your partner!
Trust us, reading alongside your partner is an amazing thing! Plus, if you don't have a partner, no worries, you might have a cat or your dog who can happily accompany you on the seat. Or you could browse through the amazing furniture range at Anima Domus to find exactly what you need for your reading nook.
Bring In Color
A neutral color palette is great for grounding the space, but if you can add some punch through color, even better!
You can take advantage of hot pink seating options or get an ottoman that pops in a lovely shade of yellow.
The secret lies in adding fun, comfy colorful aspects since pretty much everything feels amazing against a cheerful backdrop!
Make It A Relaxing Spot
It doesn't have to be a designated spot only for reading.
Your reading nook is a versatile space that can double as your dedicated space to relax and feel good after a long day at work with a cup of warm tea in the morning or an afternoon nap.
Set Up A Gallery Wall
Now, it's not as if you keep your books in your hands all the time; you do look around at the walls and ceilings.
Make sure the surrounding walls are as enjoyable as your book. For example, if you adore Harry Potter and have Harry Potter collectibles, why not make a wall hanging or piece of art out of them?
One way to do this is by creating a gallery wall using photographs of personal favorites and treasured keepsakes–whatever makes you happy!
Build A Little Jungle
Now it's scientifically proven that plants are beneficial for you. Studies show that when your environment is generally green, it can lift your spirits naturally, which will reduce the stress that comes with daily life!
More and more people are defying convention by bringing greenery indoors too. And more people are choosing to grow their plants or use plant cuttings in their interior designs.
Carve A Reading Nook
We all want to fully leverage the potential of our home interiors to create a relaxing and comfortable space. There are many ways to improve your living space, but creating an appealing reading nook tucked away in the corner is one cool way.
We know for sure that whenever anyone sees a reading nook, they instantly feel a rush of emotion, and these types of quirky little spaces can make a huge difference to your home interiors – in a good way!
Having a designated reading nook lets you isolate yourself from distractions and enjoy some quality moments with a delightful book or journaling time, with nothing getting in the way!
Conclusion
We hope that you have learned a few fun and simple things about how to create a reading nook in your home. Thank you for reading.