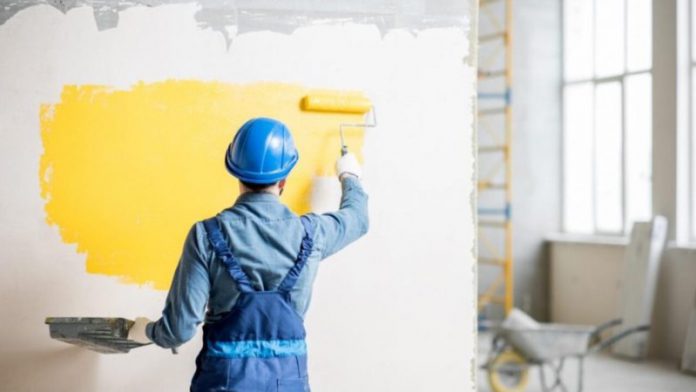 You've invested so much in building your home. The time it has taken you and the money involved in coming up with the design, working with different contractors to come up with the building- it's not a joke. So far, so good, and now you want to do the most sensitive part of finishing, painting. This is your home, and there's that outlook you want to achieve in painting. That means not every contractor in the market is a good fit. You've to get the best house painting services for treating your residential house with the care it deserves.
You also want your personality to come out loudly in the workmanship, and therefore, you've to get that specific contractor who understands the importance of such.
Here are a few qualities to consider when hiring a painting contractor
Enthusiasm
The passion and energy exuded by a contractor matter a lot when it comes to home painting. You need someone who loves what they do and will go beyond their skills to satisfy your desired outcome. As you interview them, you'll get to hear how they executed different projects in the past. They'll even be free to give you examples of projects they did and were satisfied with and are honest enough to tell you where they failed and how they will avoid that with your project.
Reputation
Reputation is not sought for; it is earned. What happens when a residential painting contractor does a perfect job consistently? You'll see from their website review page the feedback that their clients have given. Integrity entails doing your work honestly and discreetly. Any reviews that throw doubt on the contractor's integrity should be a reason enough for you to keep off a particular painter. After all, why would you want to try someone who five or so people have discredited?
Experience with similar jobs
A contractor may be very discreet in executing their work, but if they lack experience in the job, you can't expect any good results. During the interview stage, they should tell you the nature of jobs they've taken before. That will tell you if they are a great fit. For instance, paints have improved tremendously with the new technology, and you will need to confirm that the painter has used such before in a similar project. Again, you need to know if they've handled a project of similar magnitude. That way, you know they'll deliver the best results within strict timelines.
Professionalism
It begins with that first call you make to the painting company. During the interview, get to see how they do their work; do they have records to show past projects? Do they have courtesy and respect for clients? Check if their communication is effective- when you have a follow-up call, are they upbeat and there on time. A professional will also get lots of information from you and give you a detailed outline of how they think the project should be executed.
When looking for residential painting services, you're not just after some stranger you've heard of, nope. It's a partner you're searching for, someone you can work with to deliver your desired results. The person's personality will also matter much; they should be friendly and ready to help you achieve your goal in the project.