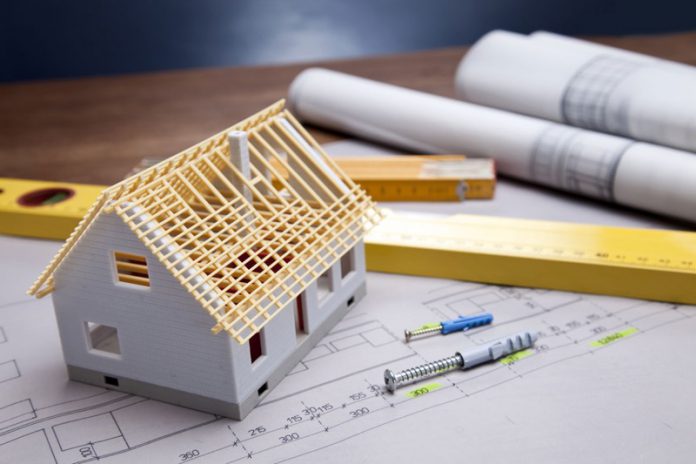 Property investments take up a considerable part of your lifelong savings and are one of the biggest life goals that most of us have. When it comes to buying new properties, you can either choose to opt for a pre-built house or get your plot and build a home from scratch. Although the latter comes with the freedom of customization, it's also much more tedious than the first option.
Before committing to a new construction project, you need to clear a few things with your builder. Today, we will discuss the 6 most important questions that you should ask a new home builder.
Also, if you are looking for reliable and experienced builders to shape your dreams of a perfect house, then Ballymore Homes is the one for you. With excellent service and remarkable quality, they have been building dreams for hundreds of families since 1995.
6 Questions You Need To Ask a New Home Builder
Seeing your vision reflected in each corner of your house is pretty exciting. However, to ensure a smooth construction journey, here are the 6 most important questions you need to ask your builder.
1. Ask If You Can Check Any of Their Ongoing Projects
Before starting the construction proceedings, you should run a little background check on the home builder. Every business always maintains a spotless service record on their portfolios and websites. So if you want to check out the real deal, ask the builder to take you on a tour of an ongoing project.
On the project site, you will get a glimpse of how the company carries out its project, the efficiency of its workers, and the quality of the materials they use. If you happen to bump into the owner of that property, you might also get to know how the experience of hiring the builder to work for you might turn out to be.
2. What Is Included In The Base Price
The price that you first come across when you are negotiating a deal with your builder is the base price. It comprises the cost of building the main structure with basic finishing touches and sometimes may also include the cost of the plot. Since the exact package varies depending on the builder, you should ask your builder if the cost of the plot is included in the base price or not.
The plot price might also come with default premium charges for additional features like wider yards, lookout windows for your basement, or customized landscape. Before you seal the deal, you need to break down the payable amount and see what each part will be used for. There might be quite a few additional features that you can avoid. This will help you save a little on unwanted add-ons.
3. The Duration of Construction
House construction is a long-term commitment, yet it's important to know the approximate timeline of the project. People often finance their new properties by selling old ones or even plan to stay at a rented place during the construction period. There is a huge deal of planning to be done, and knowing how long you are in for it will help you organize your plans.
It's also important to note that construction is often subject to unforeseen delays; hence the estimated duration that your builder commits might not be the guaranteed delivery date. Also,  part of the construction process will be consumed with obtaining a permit. This usually takes around 30 to 45 days. Hence, when you ask your builder for the approximate timeline for completion, make sure you also ask if it includes the permit period or not.
4. Know What Warranties You Are Being Offered
Building a new house is costly, but just like other expensive purchases, houses also come with a warranty. Generally, the warranty consists of short-term coverage for the whole house and long-term coverage for the base structure.
The exact duration and the terms and conditions of the warranty depend on your builder. Hence you need to get the details of the warranty before you step into the contract.
5. Get The Details On The Basic Finishes
The base price also covers the basic finishes of your house, including the floors and the countertops. Some builders take advantage of this packaged deal and offer poor-quality finishes in the standard plan to make more profit.
Hence, before you sign the agreement go through their packages and check what kind and quality of finishes the builder offers in the standard plan. Many builders also have a premium plan ready at hand for homeowners wanting to upgrade from the standard package.
Unreliable builders only focus on their profit. You need to weigh your options to check if their offerings are worth the price. If not, it's time to look for a better builder.
6. Look For The Cost Escalation Clause In Your Contract
Cost escalation is one the most significant factors that repel prospective buyers from constructing a new home from scratch. This clause allows your builder to charge you extra for any unforeseen, added expenses.
For example, if the project is extended by a couple of weeks, you will be charged extra for the labor. Also, if the material prices go up during the process or a miscalculation leads to a shortage of raw material, you will be charged extra.
No one wants the sword of unexpected expenses hanging over their neck. Hence, you should check if your contract contains any clause for cost escalation and proceed accordingly.
Endnote
Property construction involves massive investment and months of waiting before fulfilling your dream. Hence, every step that you take should be rational, well thought out, and safe. Before you strike a deal with any home builder, the questions mentioned above will help you understand exactly what you are getting yourself into.
However, this list of questions is not exhaustive, and you should get all your doubts and queries cleared before you finalize the contract. After all, one of the biggest milestones of your life needs to be handled with the utmost care.