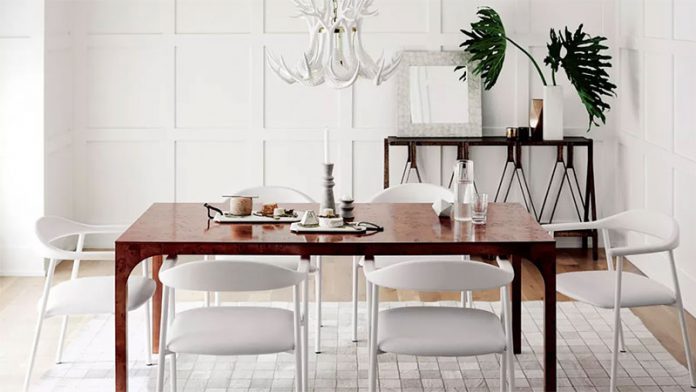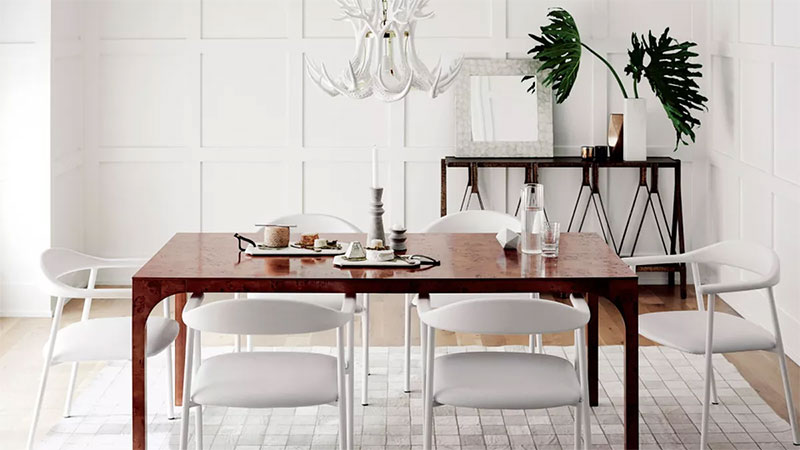 The dining area is where you spend a lot of time with your family, so it is essential to invest in a high-quality dining table that you will enjoy being in. When it comes to the modern dining table, you have a lot of trends, styles, and ideas to choose from. Determine which one will work perfectly with your family as well as fit well in the dining space.
Shape and Size of Dining Table
Measuring the space of your dining room can be your starting point in deciding how big of a table the space can accommodate. Allow some extra space between the walls of furniture items and the table. This ensures that all family members can navigate your way easily around the seats and the table. Also, consider the shape of your dining area and how many people usually eat at your house.
For the dining table shapes, take a look at these popular ones:
Round tables: These can fit well in smaller dining rooms. It is possible to add chairs around the table whenever necessary. If you have small kids at home, the round edges of the table are a safe option for them to avoid hurting themselves on sharp corners. Another popular design is the oval dining tables that also come in various finishes and styles.
Rectangular tables: These dining tables are ideal for a bigger family and fit well in long rooms with limited space. You may opt for an insert or leaf feature on your rectangular dining table so you can extend its length, depending on the occasion.
Square tables: These tables look well-proportioned to square-shaped dining rooms. The shape of the table gives each diner an equal distance to each other. A large square table will have more space for more food.
Height of the Modern Dining Table
While the height for dining tables varies, the standard height for them is about 28-30 inches. For the counter height, the standard is 34-39 inches. Some dining tables have adjustable heights that can be moved up and down, depending on your needs. For example, you can adjust the table to a counter height if you are using some bar chairs or stools. You may also convert a smaller dining table into a coffee table.
Seating Capacity 
One essential factor to consider when selecting a modern dining table is the number of people who will eat there every day. Make sure to allow enough space between each diner at the table, preferably 2 feet from one another. Common dining table sets typically have four, six, or eight seats.
Some dining tables do not come with chairs but with benches. If your dining room has a breakfast nook design or a modern-rustic vibe, a dining table with benches is a great choice. Also, some tables do not include chairs at all.
Choosing the most suitable modern dining table for your home may take time, but a durable one can be with your family for a long time. Besides the living room or the patio, for that matter, the dining area is a place where family and friends gather. It is best to pick a dining table with comfortable chairs and a modern style that is great for your modern home.