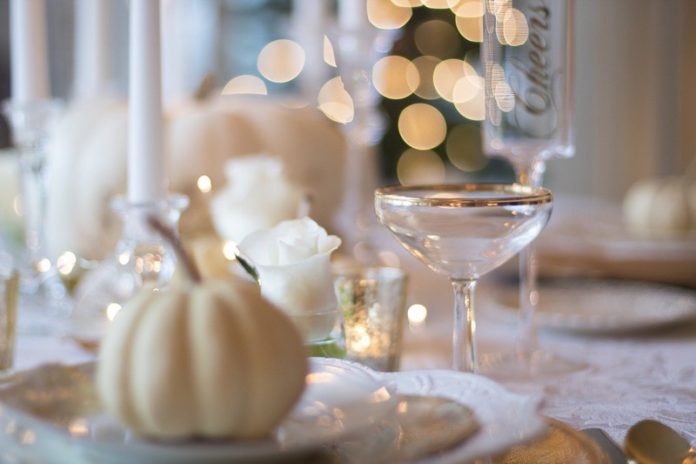 The autumn season marks a transition from the warm summer months to the cooler winter weather. This also brings a transition to many home interiors, from the usually vibrant and bright design to a warmer and cosier living space for the autumn months. However, autumn also brings harsher and colder weather conditions which can cause damage to both the exterior and interior of your home, this blog will show you the best ways to prepare for the upcoming conditions and show you what measures to take to keep your home safe protected and warm.
How to prepare your garden?
Preparing your garden for autumn is an important consideration because the autumn season brings harsh cold and windy conditions that can easily have a negative impact on your garden and home if you do not prepare properly. Preparing correctly can help reduce potential problems in your garden and protect your equipment from damage, allowing you to maintain a safe and healthy garden while also saving money.
You should consider inspecting the condition of your garden equipment and storing it safely. There are a few steps you can take to keep your equipment in good working order. Making a habit of cleaning your equipment after use and storing it in a safe place afterwards ensures that your equipment is safe and will last a long time. When compared to resting tools on top of one another, hanging tools make storage easier and less likely to cause damage. Investing in large cover sheets that are both durable and resistant to water damage is one of the best ways to keep your outdoor furniture safe without taking up too much interior space.
The importance of cleaning your gutters 
Gutters are frequently overlooked and are not cleaned on a regular basis. Gutters should be maintained and cleaned on a regular basis at least once a year to avoid both exterior and interior damage. Clearing and maintaining your gutters can help prevent leaky roof or water damage, saving you money on a costly repair. The best way to avoid this is to clean your gutters at least once a year, so if you haven't cleaned your gutters recently, now is the time to do so. Cleaning your gutter is a fairly simple process and is something that can be personally cleaned or can be paid for as a service if you don't want to do it yourself.
Equipment needed to clean your gutters 
Sturdy Ladder that is the correct height for the job
Power Washer/cleaner to help eradicate residual dirt
A tarp to collect any dirt/grit
A gutter scoop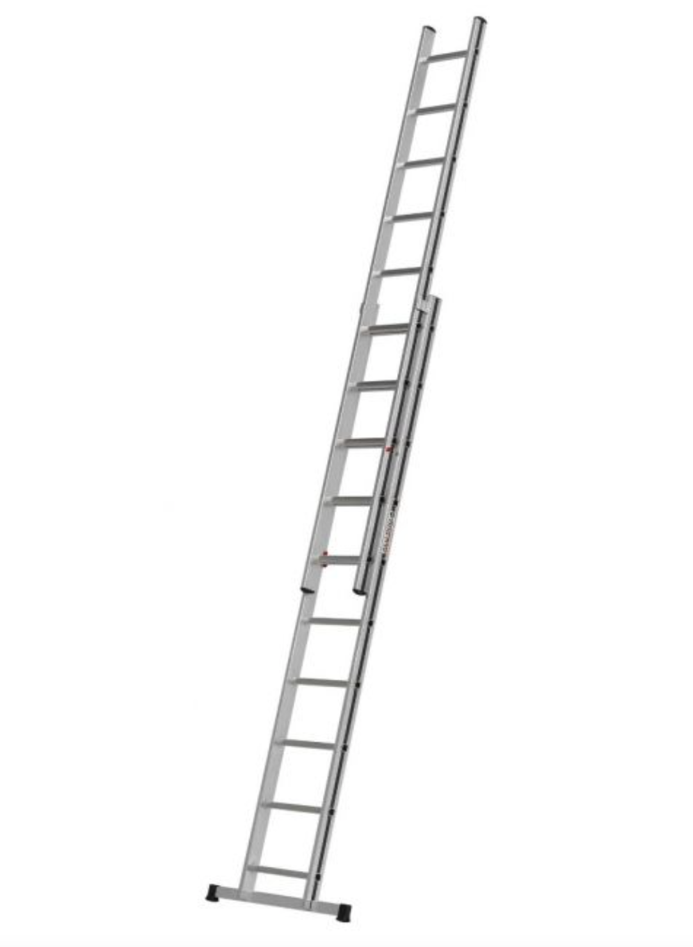 Image Credit: Ladderstore
If your aim is to complete the job yourself you should purchase a pair of sturdy ladders to make the job as easy as possible, ladders give you the stability that you need while also offering a portable solution to your issues. There's a range of models available depending on what ladder-type you want but investing in a ladder provides you with the long-term solution to other issues while being portable safe and reusable.
A tarp is an important part of cleaning your gutters, the tarp should be spread underneath your workspace and it helps collect all the gutter junk while also protecting your garden and lawn. Tarps are only cheap and are an important part of cleaning your gutter.
Gutter scoops are a great tool for thoroughly cleaning your gutters, they are small plastic scoops that is commonly available in hardware stores, the simplistic plastic design helps scoop out gunk and dirt from your gutter while being a safe lightweight tool that won't cause any exterior damage.
A power washer helps clean your gutters after the implementation of a gutter scoop, the gutter scoop is used to thoroughly collect large quantities of junk and then the pressure washer cleans up any residual dirt or pests and gives you the optimal clean experience that your gutters deserve.
Cleaning your own gutters is the best solution because of the ease of access and adaptability to your schedule; it also encourages you to maintain a consistent gutter cleaning schedule. However, the convenience of a professional gutter cleaner is sometimes difficult to resist; a professional provides an efficient and effective experience that does not require personal labour. This method is ideal for people with hectic schedules, but it can be costly because the job is typically priced per metre of guttering that needs to be cleaned.
Maintaining a warm internal temperature 
It is critical to thoroughly inspect your home for any exterior damage such as cracks or holes; these minor issues can usually be easily repaired, but if ignored, they can cause a breeze throughout your home. After identifying any potential problems, you can buy fillers like "Polycell" and try to fix the problem yourself, which will help prevent the breeze. However, if the problem is severe and cannot be resolved with traditional filler, the assistance of a professional will be required. Another important factor to consider is whether all of the windows in the house are properly sealed; if any window is left incorrectly closed, it can contribute to a breeze throughout the home and lower the internal temperature. Using these methods should help keep your home warm during the cold weather.
Preparing your home for autumn is definitely something worth considering; regardless of your price range, there are numerous ways to prepare for autumn with or without a large budget. Having a warm home during the autumn and winter months is essential not only for your comfort but also for the health of your home. Allowing a house to remain cold for an extended period of time can have long-term effects on the structure and fixtures within the house, such as the doors no longer fitting.
Autumn's windy conditions can easily cause your garden equipment and accessories to become damaged or broken; however, some simple preparation can help prevent any damage from occurring in the first place, which is an important factor to consider in order to save money and keep your tools safe. Finally, ladders are useful for a variety of tasks around the house and can help kickstart your autumn preparations. Ladders are useful for accessing storage and performing self-maintenance tasks to keep your home organised. Hopefully, this blog has inspired you to plan ahead for the upcoming autumn months.