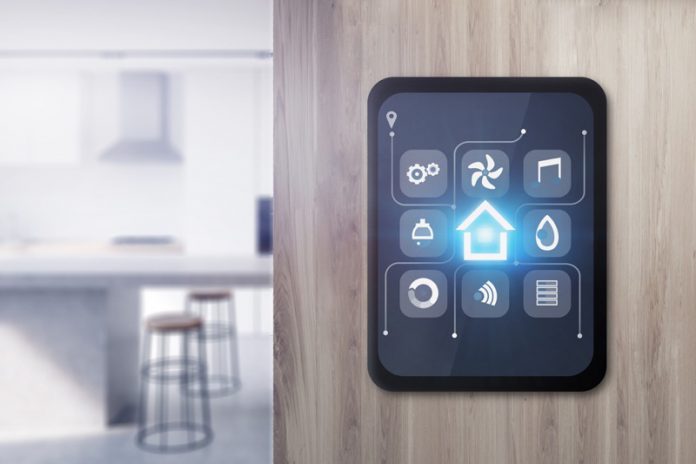 There are two types of future-proofing. First, you make your home state of the art and order your coffee by reading your thoughts. Second, preparing your home for your future as you grow older may require extra support and accessibility. While Siri, Alexa and Google have a role in both homes of the future, we are more interested in helping people stay independent when the stairs, uneven surfaces and narrow doorways might become a hazard.
Let's explore seven ways to remain independent in your home, making it your kind of future proof.
Keep the décor simple
It might feel like a strange place to start, but the level of extravagance in your décor can become a burden as you age. One of the easier ways to make your home feel manageable is to update with simple and neutral colours, which will ultimately be easier to maintain.
With classic décor, noticeable with lots of patterns and high-end furniture, comes weight and clutter. Your home can quickly become full. More neutral colours are best enhanced with only one or two signature pieces, giving you much more space to move around and much less "stuff" to have to maintain.
Reinforcing walls and installing grab rails
Grab rails are essential in your bathroom. However, before installing these rails, work with a builder to reinforce the walls. Without such renovation, grabbing the rails could result in stud work being pulled away and injuries. Reinforcement might feel like a big job, but really what you need is more horizontal wood backing for the plasterboard to be studded onto.
Independent living is most compromised by accidents getting in and out of the bath or the shower. Therefore, getting the grab rails fitted will help you live longer into your future in your home.
Walk-in baths and showers
There are amazing inventions available, which allow you to open a door and walk into your bath. Equally, you can install showers where there are no steps leading up into the cubicle. You might even want to go so far as having a wet room installed with rails and a seat, which will last you long into your older years.
Buy a key safe
One of the greatest concerns for your family and friends is that you fall or succumb to an illness that makes it impossible for you to come to the door. You are inside a locked house, immobile, and the people coming to help cannot get to you promptly. A key safe on the outside of your building means you can keep a key safe for such times.
A bonus of this key safe is that you can get into your house if you start becoming a little forgetful if you leave your keys behind.
There are key safes available that have been approved by the police and given high-security ratings.
Add some of the latest technology
While the idea of technology might make you recoil, some products can help you live independently for longer. For instance, getting a voice assistant such as Amazon Echo and Google Home can help you control lighting, heating, and blinds with a voice command. You can also set reminders and do your shopping without leaving home. A doorbell with a camera will help you remain secure, and sensors around your home can help carers keep a gentle check on you and come if they note a sudden change in your routine.
Change flooring and widen doors
One of the more upsetting experiences of growing older is the loss of mobility. You start to feel clumsy, as doors are too narrow and there seem to be trip hazards everywhere. There may even be a time when you need a mobility aid, such as a walking frame, to move around.
Consequently, one of the best ways to prepare your home is to change from carpet to wooden floor and widen doorways, to give you more room to pass. While this is significant work, it can make the difference in how long you stay in your home into your old age.
A stairlift
While moving to a single storey home is one option, installing a stairlift to get you to the upper floors. If you have always lived in this house as a family, the idea of moving can be upsetting. Therefore, even though a stairlift can be expensive, it can give you the freedom to choose that brings you happiness.