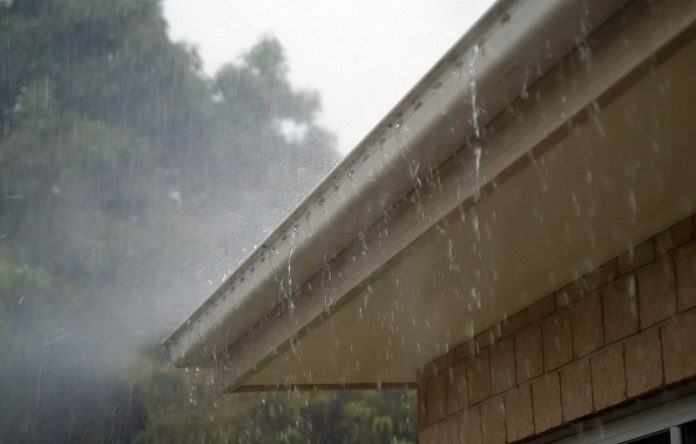 Following a storm, the first responsibility of homeowners is to check the roof for damages. If you feel that there are no visible signs of wear, even then, you will have to inspect the roof for possible damages. Although it is tempting, experts recommend homeowners to take professional help for performing this task. These individuals will assess the roof damage and provide you with the necessary assistance. They use the relevant tools for a clear understanding of the roof and other related aspects.
Rain, hail, snow, and storm are the culprits that can immensely damage the structure and amount to severe damage. Hence, you have to take the help of professionals to assess the situation, understand the symptoms, and provide it with the necessary repairs.
Wind damage signs 
Winds that have a speed of 50 mph are considered damaging. When hurricanes or thunderstorms accompany it, it severely affects the building. Although it is hard to differentiate storms from tornadoes, wind damages are associated with either of these. When your house has to withstand severe weather conditions, it is your responsibility to check for these signs of storm damage.
Missing shingles 
Peeling or cracked shingles are the first signs of roof damage. Wind speed that exceeds 60 mph can cause severe damage to the structure. You will find multiple roofing manufacturers providing you with alternative roof structures. However, roofs that can endure high speed need well-maintenance. Hence, professional help is the only resort.
Granule loss 
A minimum amount of granule loss comes in. It indicates broken seals of the shingle. These granules will rub off the shingles and thereby compromise the overall strength of the roof. However, granule loss emanating from storm damage can result in horizontal lines. Hence, you will have to contact the roofing agents as fast as possible to rectify the surfaces.
Loose debris and water infiltration 
Whenever you notice loose debris is on the roof, it's an indication of loss. You will have to clear the debris to minimize the risk and take care of the structure. Apart from this, water infiltration into the roof affects the entire network. Apart from wind damage, water damage is an evil that might compromise the whole structure. You will have to speak to professionals about the best ways to rectify the same.
Snow damage 
Strong thunderstorms often result in hail that affects the roof severely. Ice balls and hailstones damage the roof between one to 1.75 inches. These damages are hard to rectify, and thereby you require the help of professionals. Apart from this, if you see water damage like visible moisture, attic issues, and damage to accent or roof support, it indicates that you need to give immediate attention.
It demonstrates roof damage whenever you see hail damaged or missing shingles, ice dams, or clogged gutters. In all these cases, you will require the help of professionals to assess the situation. You thereby require roof agents who will provide you with superior service and necessary support. Roofers need expertise for ideal results.