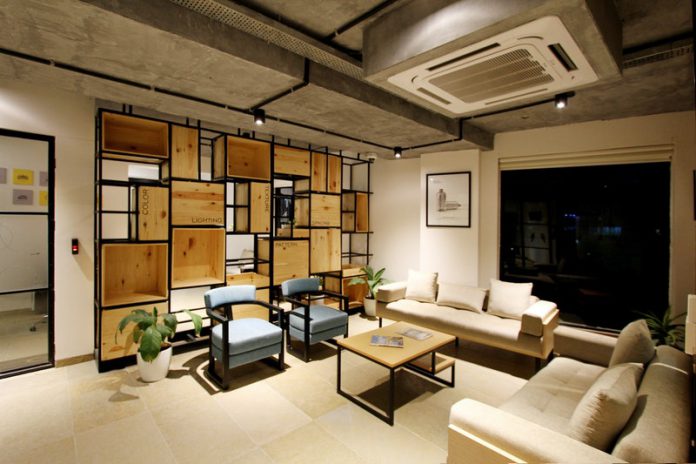 Corporate housing refers to temporary lodging in fully furnished apartments or houses. The "temporary" we speak of here is shorter than a year but longer than a hotel stay. This concept came into play because people prefer renting out places like this rather than paying more for hotel rooms.
Now, venues used for corporate housing are witnessing an increase in popularity as more than just long term lodging spaces. Many individuals and companies are renting these venues to organize private events. Such events usually last for several days. They range from coworking and off-site company meetings to private celebrations.
This growing trend of gathering at a corporate housing space means that it can use an extra touch of personalization. Why not deck it up with elements that will match the atmosphere of the occasion? Illuminated decors, light strings and stylish signage for events should come into play to spice up the design of the venue.
What Are the Most Common Events Held in Corporate Housing Spaces?
The most common corporate events being held in corporate housing locations include seminars, conferences, team building meet-ups, executive retreats and board meetings. Each one of these events requires a different ambience.
1. Seminars and Conferences
Seminars and conferences are serious professional events used to present proposals and train staff. The overall mood of the event should reflect that. Accordingly, you should refrain from going overboard with the way you decorate your venue. You can put up company logos and welcome banners with the name of the event along with schedule boards and directional signs. These types of displays won't distract the attendees so they can focus on the task at hand.
2. Team Building and Executive Retreats
Team building and executive retreats are supposed to be fun, laid-back and inspiring. You can set the mood with a photo booth here. Use a thematic backdrop and let your staff take fun pictures together. Put up displays that will remind them to take a break from work and do some bonding.
These events can last several days to a few weeks. If everyone's going to be attending for the better part of their work week or longer, why not do it outside the office? Use this chance to treat the people who stand behind your success. This is an effective way to boost morale and productivity.
Depending on where the event is being held, you can leverage different types of design elements to personalize the location. Go with features that match your company or the general mood that you're trying to set. You can include paper decorations to lighten the load, add branded color schemes that look tasteful and bring in artwork that shows off your style.
Types of Occasions People Celebrate at Corporate Housing Locations
There are many occasions that prompt individuals to get out of the house. Most of them require a bigger space that will contain a large number of people. The first two occasions that pop into mind are anniversaries and big celebrations like Christmas and New Year's.
1. Anniversaries
You might need to get out of your house and get everyone together to celebrate anniversaries and milestones. You'll want the space you gather in to both look and feel like a place where people can let a little loose and enjoy themselves. Chances are, you already have some ideas on how to decorate for anniversaries. You can start right at the entrance. Something as simple as commemorative banners on the door and a special feature with bells and whistles will instantly give out a congratulatory vibe.
2. Winter Holidays
Another occasion people love using corporate housing for is to bring in the winter holidays. Most people spend Christmas and New Year's Eve with a large group of friends or extended family, which is why they need ample space to celebrate. This festive time of year is all about Christmas decorations and New Year's lighting. Illuminated boxes are one bright idea for sprucing up the space. You can get lit-up displays like marquees that spell out "Happy New Year's" or "Farewell 2021, Welcome 2022." This time of year is a big deal so make your lights as big as you want the midnight cheers to be.
There are countless private events for which people rent corporate housing venues. These include shorter stays for weddings, family reunions and weekend getaways and major renovations. Still, the main reason people opt for corporate housing is when they need a place to stay for an extended period of time. This may be because they're moving out of one house or office into another, or simply because it's more cost effective to live or work from such a space. So whether it's an office away from the office or a home away from home, enliven it with striking decor and enjoy your stay.