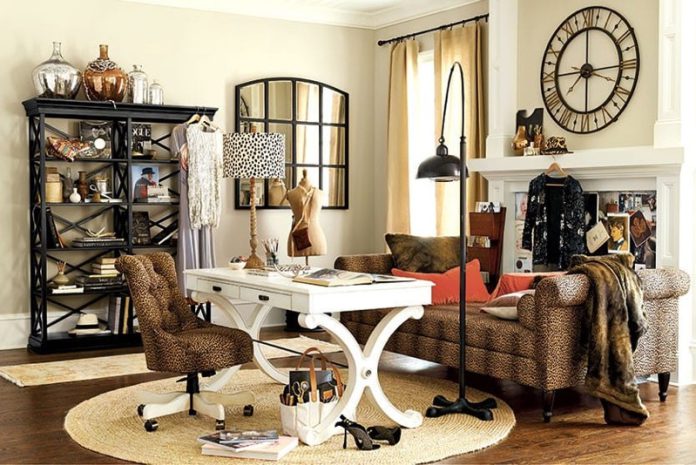 Round rugs come in versatile and beautiful designs that make them suitable to use for rooms decoration. Round rugs are a modern and unique style that perfectly matches your furniture, room style, and other environments. But there you need proper ways to give a nice look to your room.
If you are looking for amazing ways to decorate your rooms with round rugs, then my below content will be helpful for you.
Ways to use a round rug in your room
There are plenty of ideas, but below are some excellent and easy ways to give your room décor a unique look by using round rugs.
1. Use a round rug under the round table.
Do you have a round table in your room? Then it could be a nice experience to place the round rug under the round table; it is an obvious and smarter choice. It will make a good balance with the table and look very charming. But make sure you have picked the right size of the rug according to table size.
2. Round rugs help to create a cohesive look.
You can use round rugs for perfection and balancing in your room if you have many round objects in your room. You can shape them well if they are disconnected by using a round rug.
It may assist you in uniquely connecting them without making them messy. You can pick a custom round rug in a bright color to make your rooms and areas awesome looking. Place the round rug in the center of your room to connect all separated round items.
3. Give a wider look to a small space.
Using a round rug in a small space could enhance its look. Designers widely use round rugs to give it a nice look that feels bigger than the actual. You can place the round rugs for nooks, small offices, or kid's rooms. Round-shaped rugs give a nice look to the entrance in the room.
4. Can dress up your corners
It is very challenging to improve a blanked corner of your room. Suppose you do not have enough space in the room corner or have an item to place in the corner, then placing round rugs of manageable size. It will give a fine and nice look to the corner.
5. Use round rugs for layering purposes.
In most decorations, we need layering because, without proper layering, your room not gives a nicer look. If you need to place something on the floor for nice decoration, then use the round rug.
A round rug is a better choice than other rugs because they are easy to manage and have a unique style that easily matches your room. No matter what style of room or furniture you have, a round rug will easily match the setting. It will give a very fine look.
Final Thoughts
Round rugs are uniquely styled and colorful options that you can use in your room decoration. You can place round rugs in several ways to decorate your room to give it a fine and nice look. We have provided simple ways to decorate your rooms with round rugs.