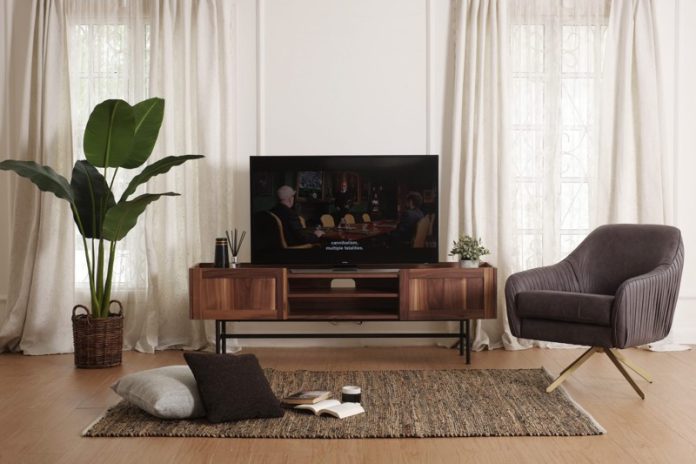 Furniture is one of the most appealing things in every household. Various furniture components are necessary to ensure maximum comfort, while others fall in the category of luxury. Regardless of whether you are opting for a standard choice or a luxury one, there is one thing that every piece of furniture needs to provide and its functionality.
Once you have decided to invest in a particular piece of furniture, you need to ensure that it would deliver what you expect of it.  Therefore, it is essential to consider various factors relating to the furniture that you intend on buying.  Armchairs and TV stands are two essential pieces of furniture you need to have in your house; therefore you need to pay attention to various things when buying i.
Armchairs and their types
Armchairs are a decisive part of the sitting room decadence; they are the softened apogee of luxury and comfort. Therefore, you need to choose an armchair that suits you. One that you would find comfortable
Here are few different types of armchairs:-
Low back armchair
The low armchairs are exceptional choices for rooms containing modern schemes as they match the home décor of this kind.  It represents a classic style that delivers comfort and luxury. Therefore, if you are looking for an armchair to match the modern home decoration style, this is the right choice.
High back armchair
The high-back armchair is a classic, and it provides the room with an elegant and regal appearance wherever you place it. Placing two next to each other with a table lamp on each side would provide a balanced structure.
Winged armchair
If you are looking for a comfortable place to read a good book, this is the right choice. It is a highly cozy choice and requires little decoration to make them appear exceptionally attractive.
A traditional armchair delivers an attractive and appealing look to every room that it's placed. So, if you want to have a comfortable reading spot, then this is the right choice.
TV Stands
Televisions are essential electronics that you can find in every household. If you have a good quality TV, you have to complement it with a suitable TV stand.  Nevertheless, it would be best if you also invested in a TV stand with great care.
Here are a few factors that you need to consider when buying a TV stand.
Calculating the Width of the TV
A TV stand should accommodate the appliance perfectly. Thus, finding the right TV stand size is all about finding the width of your television.
Finding the right height
As a general thumb rule, you need to place the center of your TV screen at or below the eye level. Ensuring that you have placed your TV at a comfortable eye-level ensures that you remain comfortable and your eyes don't come under a lot of stress
Conclusion
Having the right furniture is essential if you want to ensure that it looks more appealing and provides the utmost functionality. However, you need to ensure that you have everything figured out before you go out there buying something. It will ensure that you get something valuable for the money.